Toyota Land Cruiser FJ Prado 100 200 120 150 Series DVD GPS Player Radio Stereo
Brand: TUNEZ
Product Code: MYR
Availability: In stock
Have a question?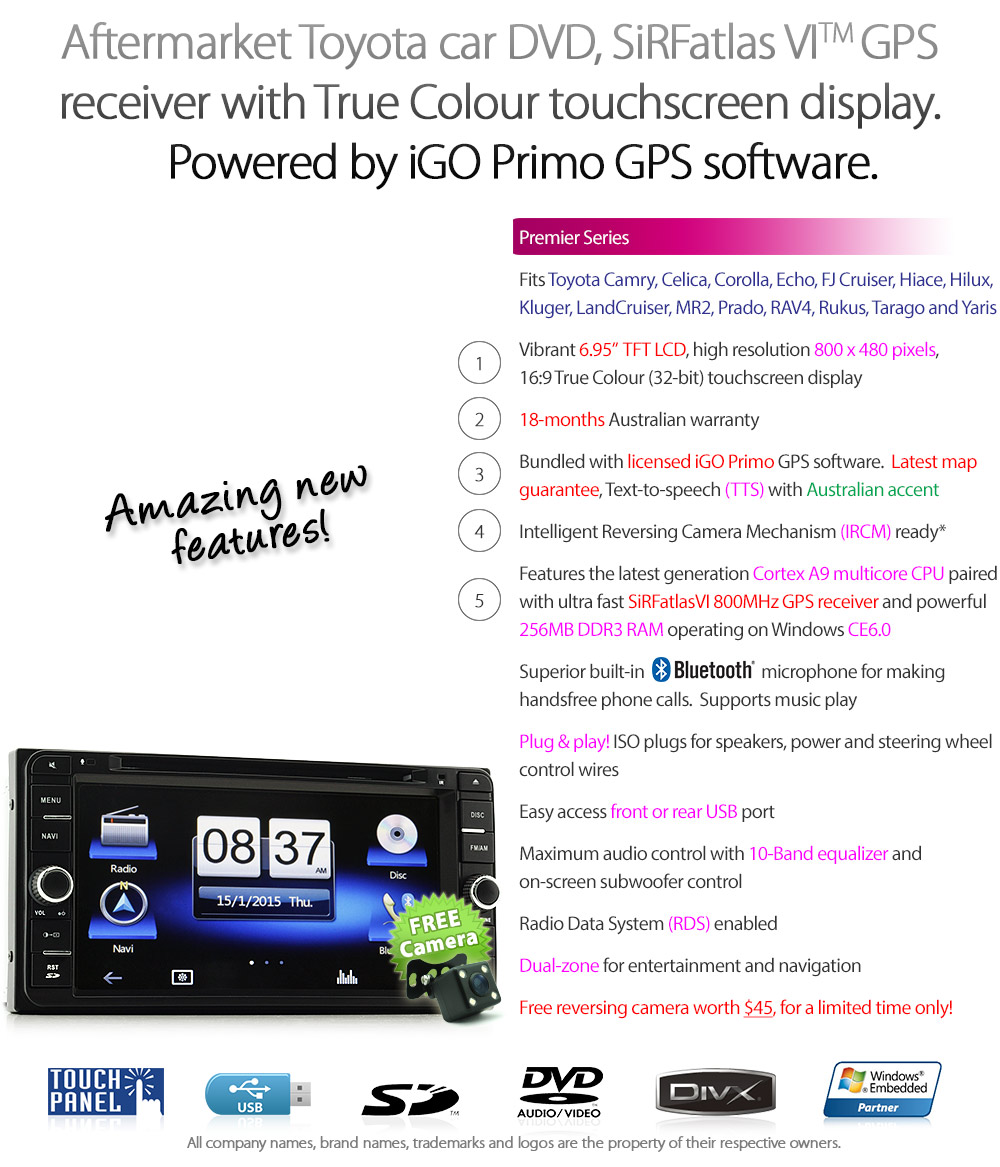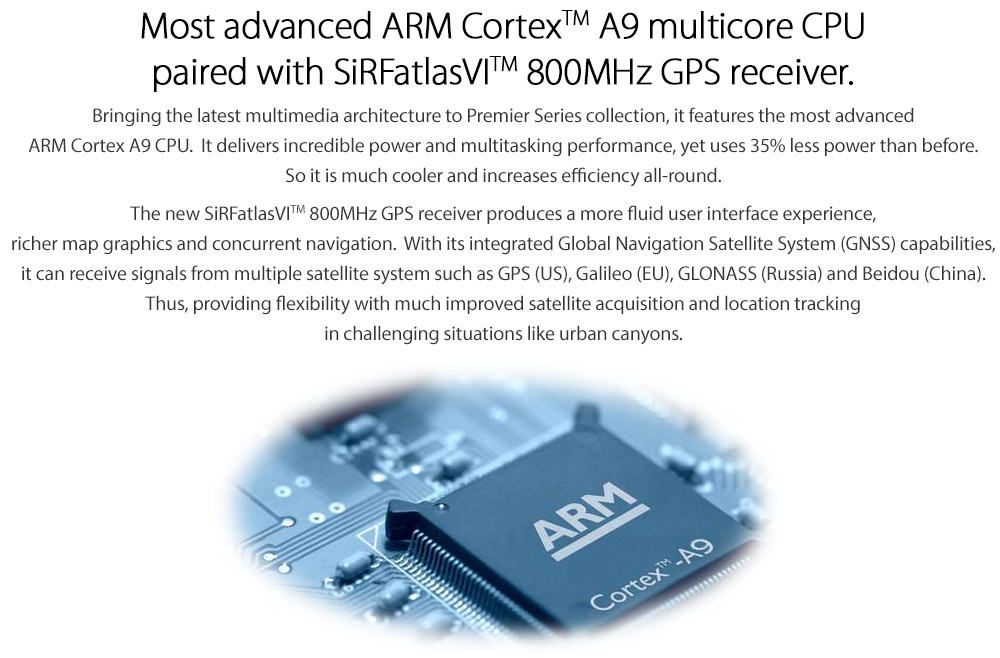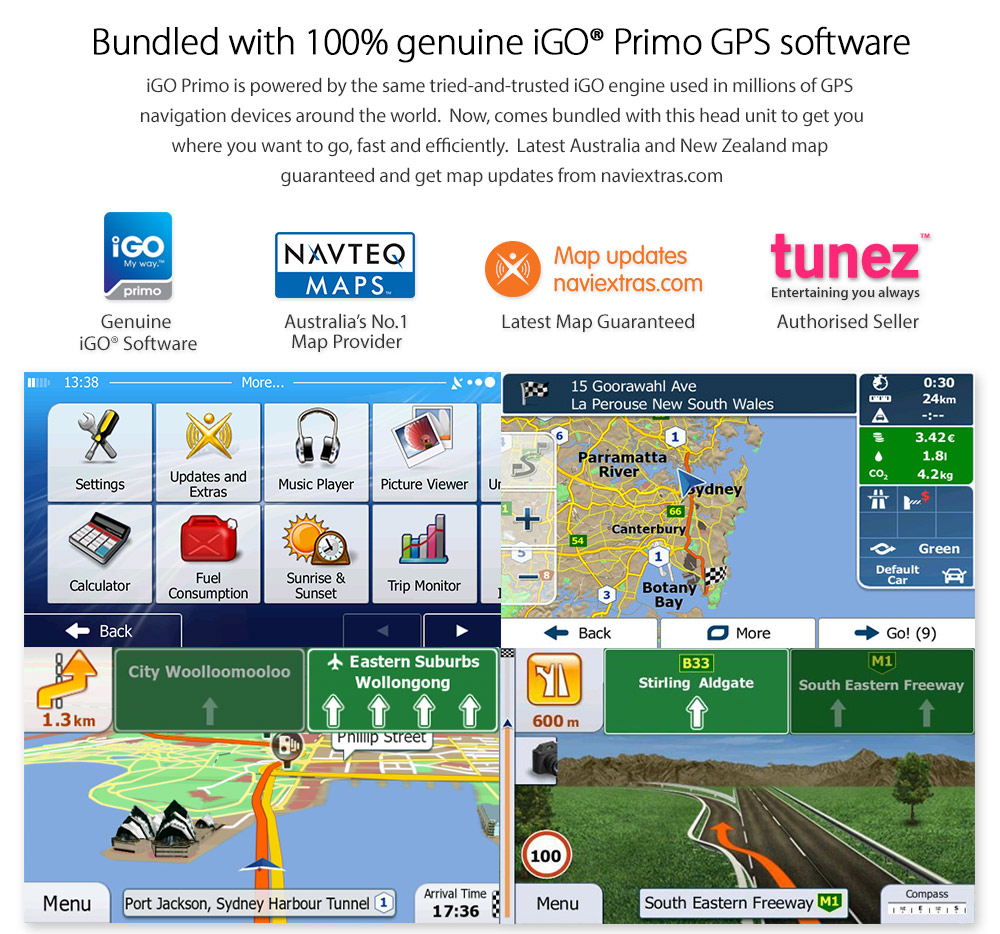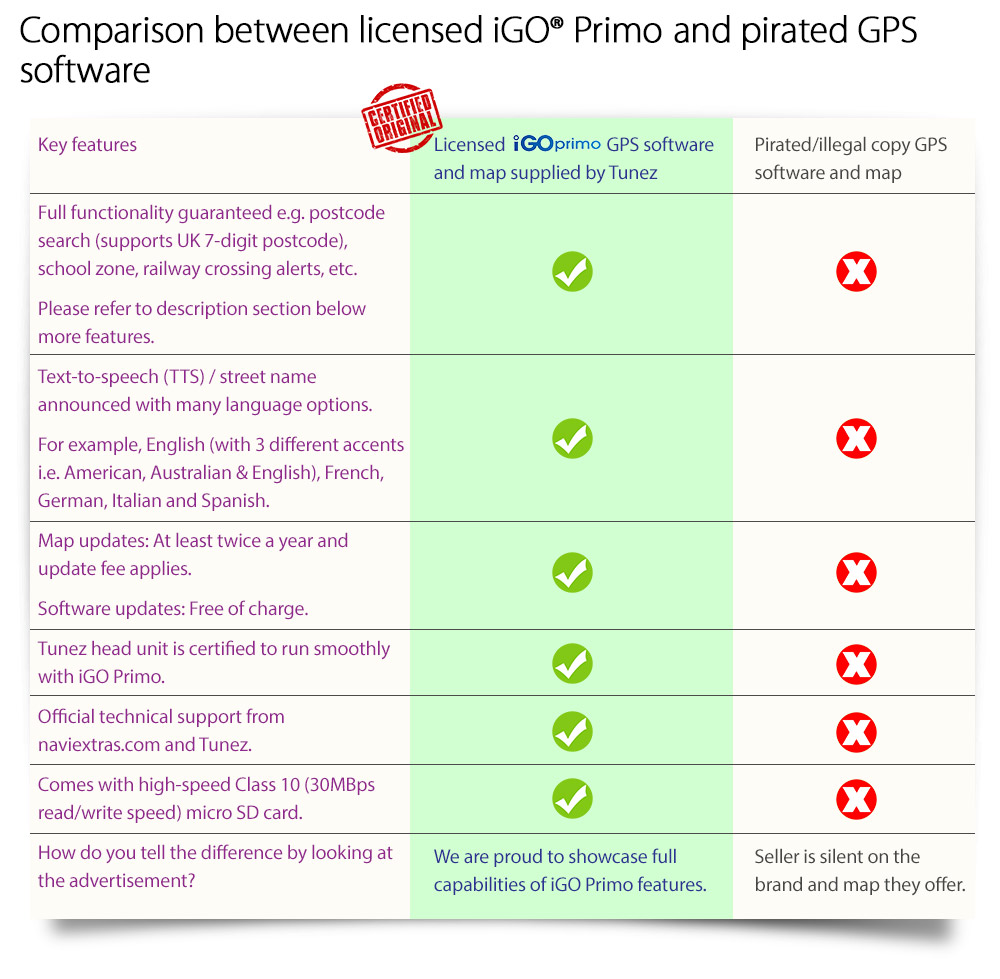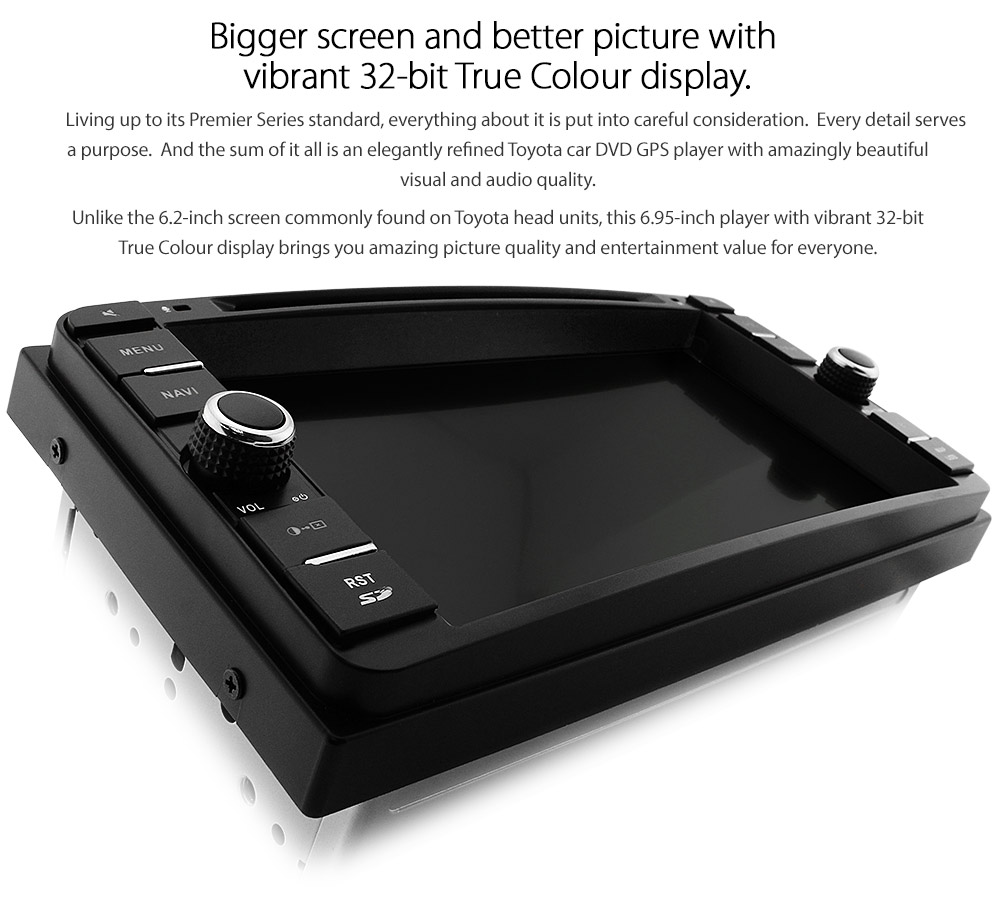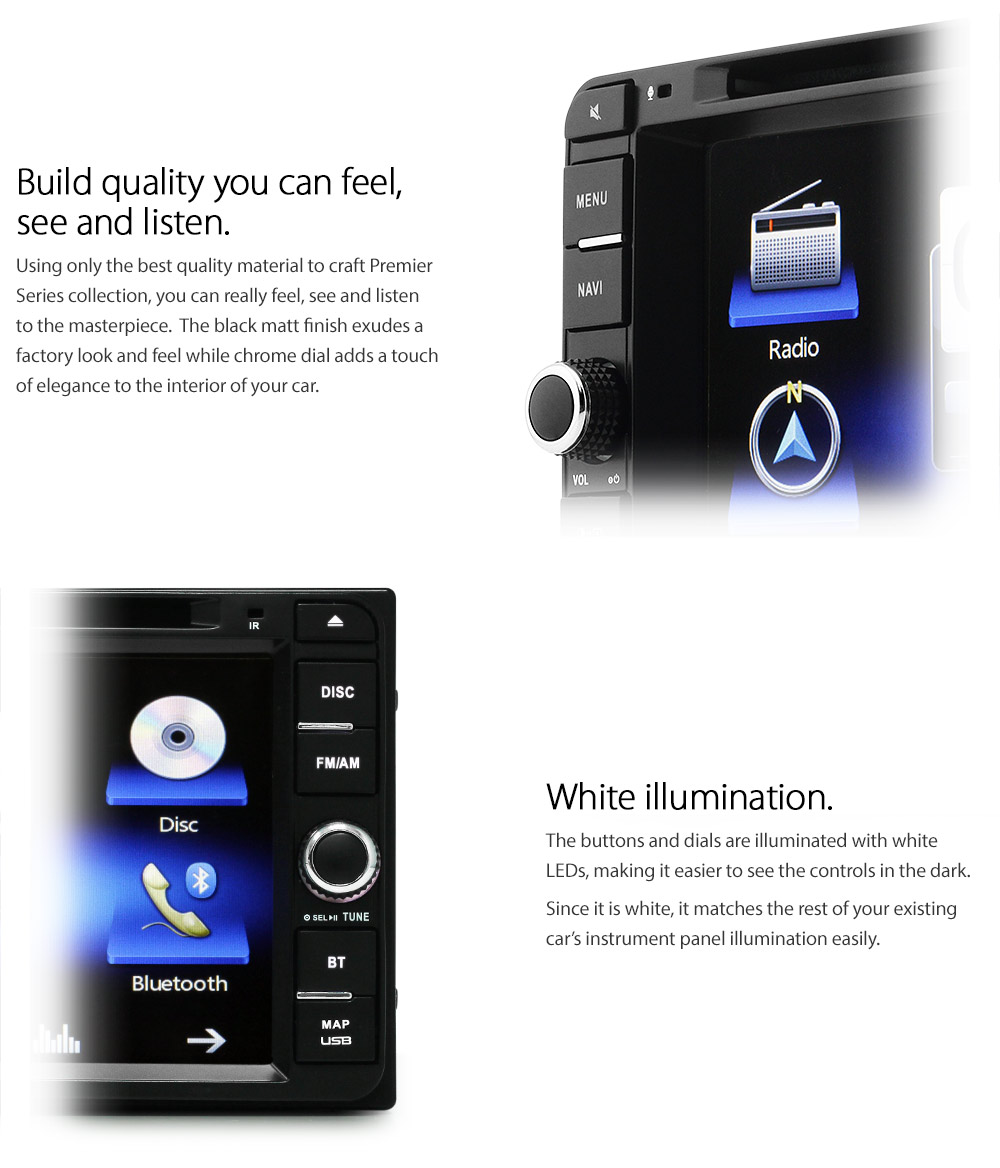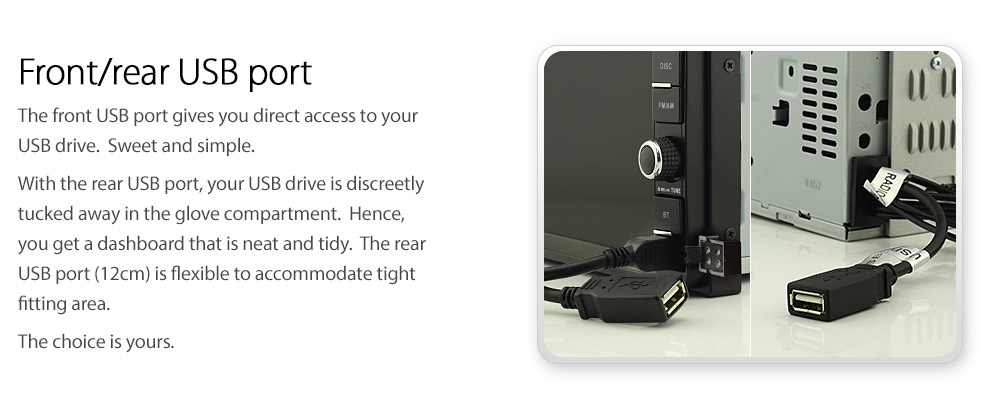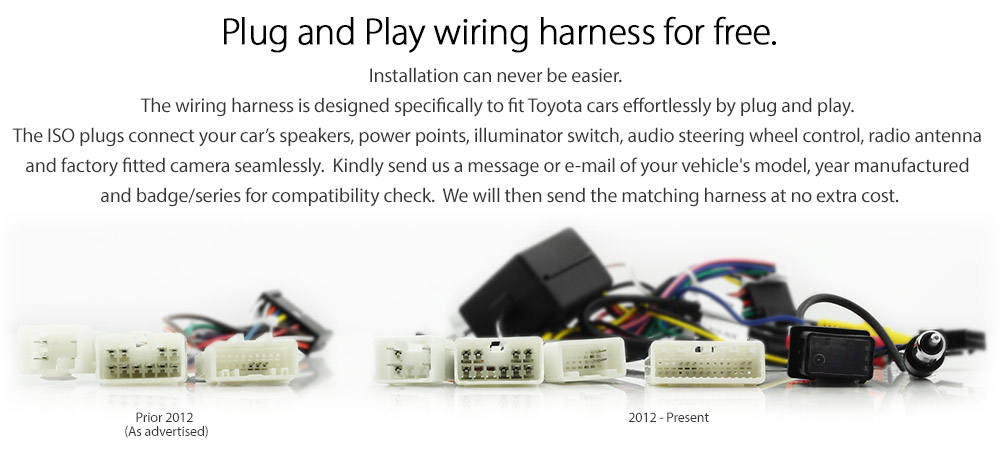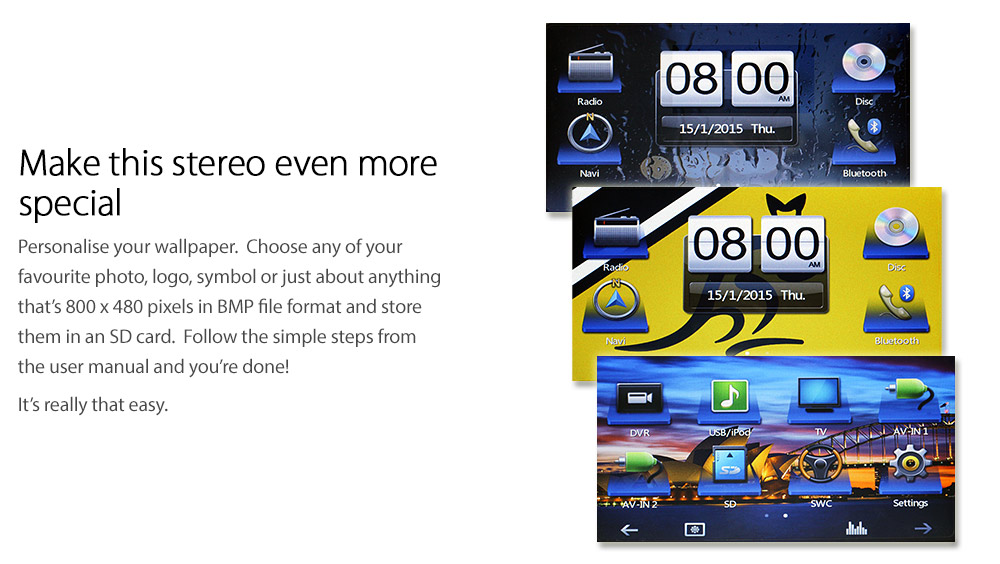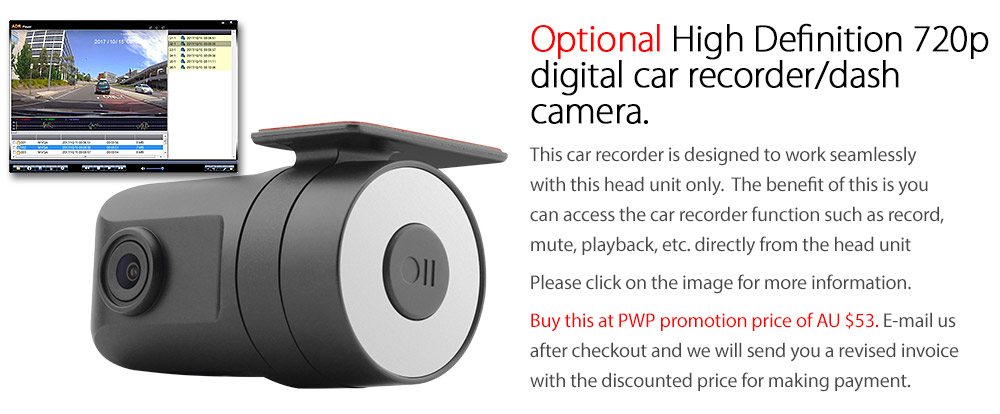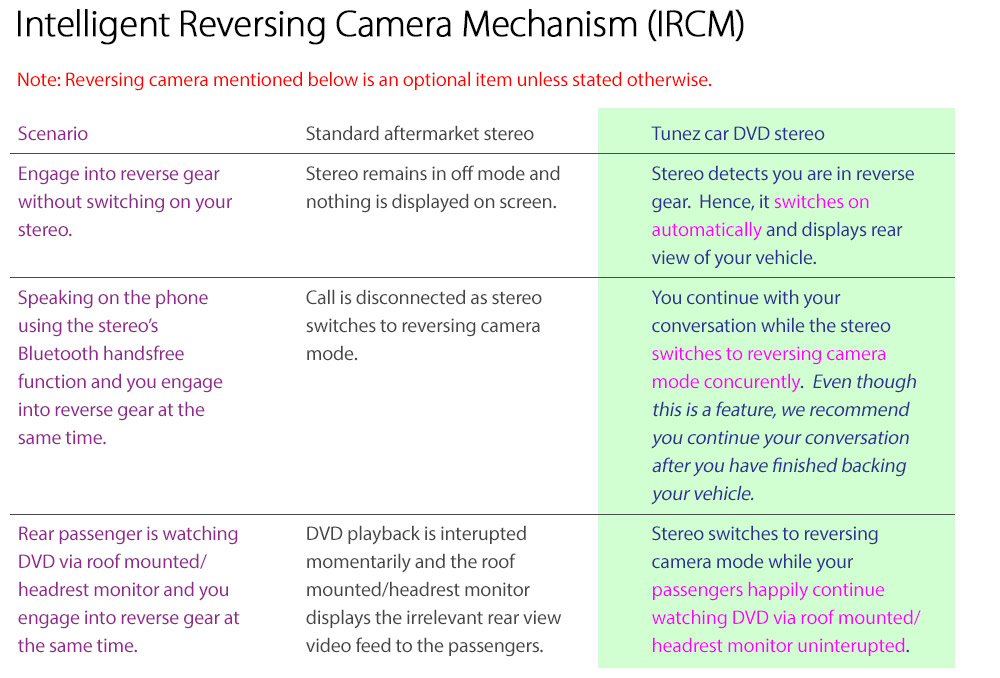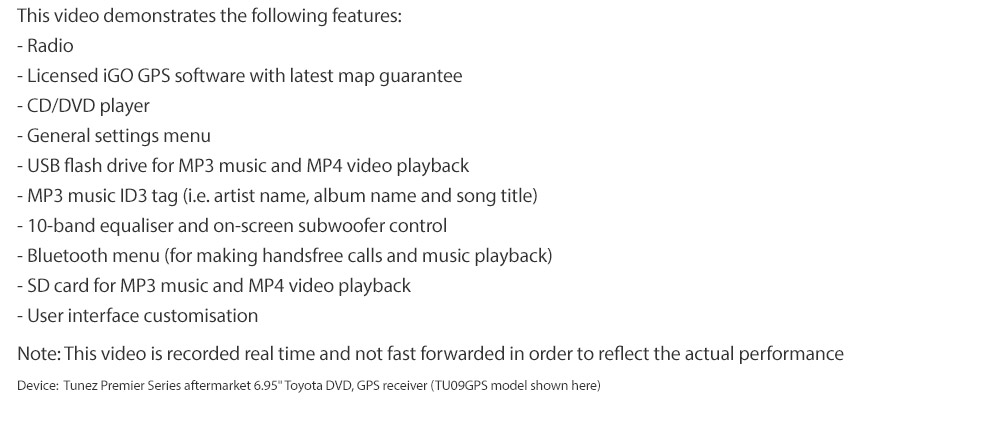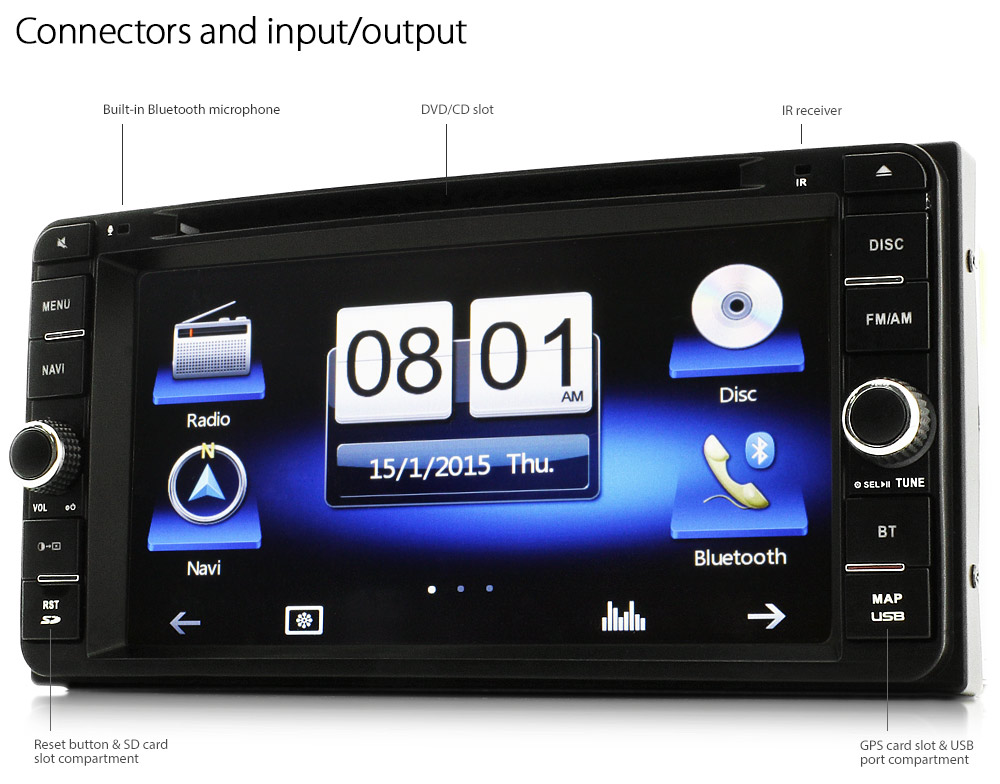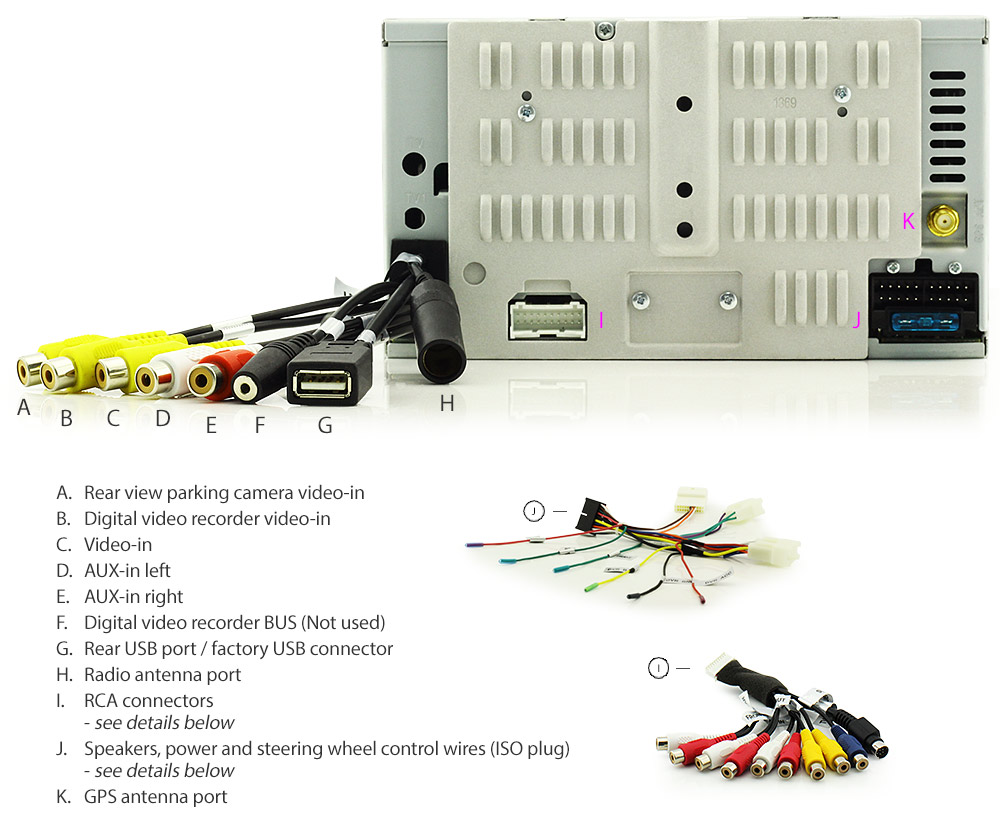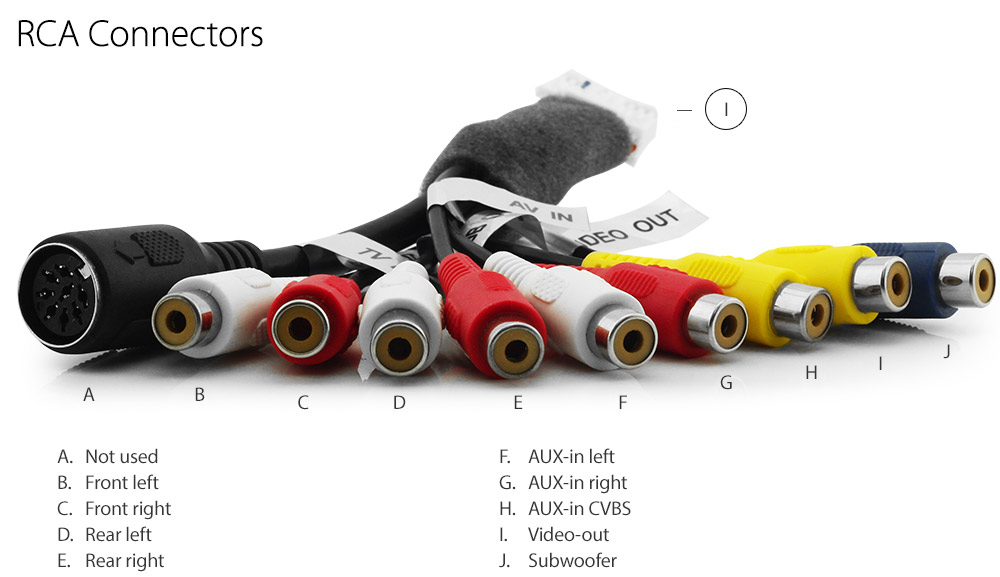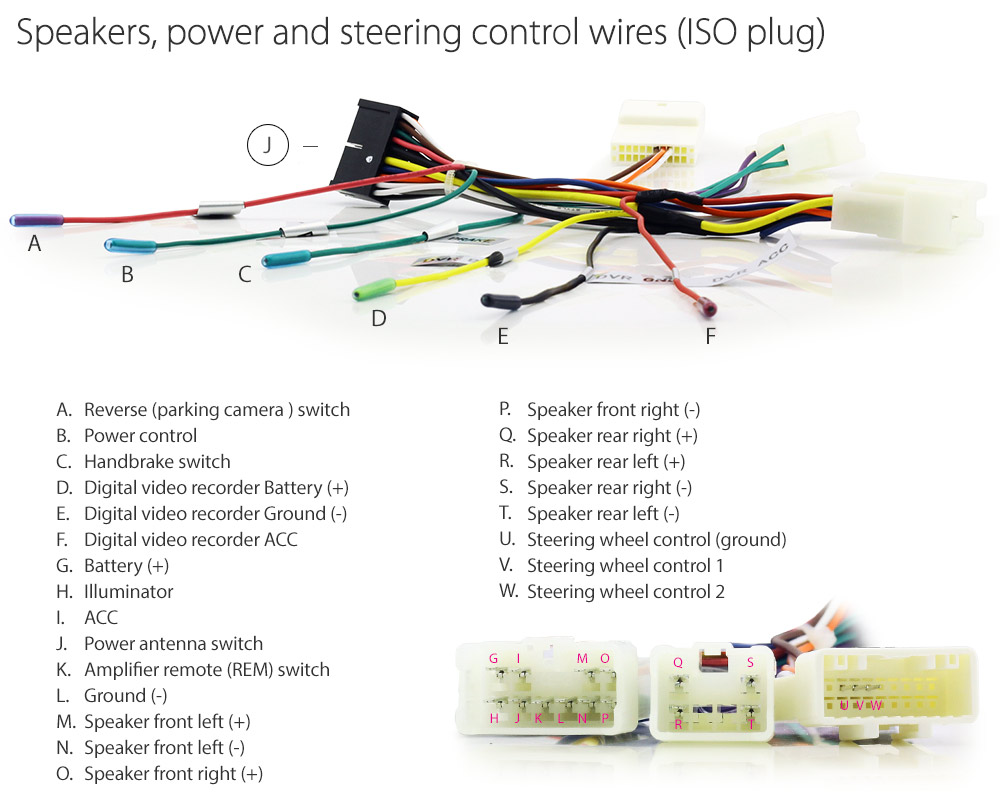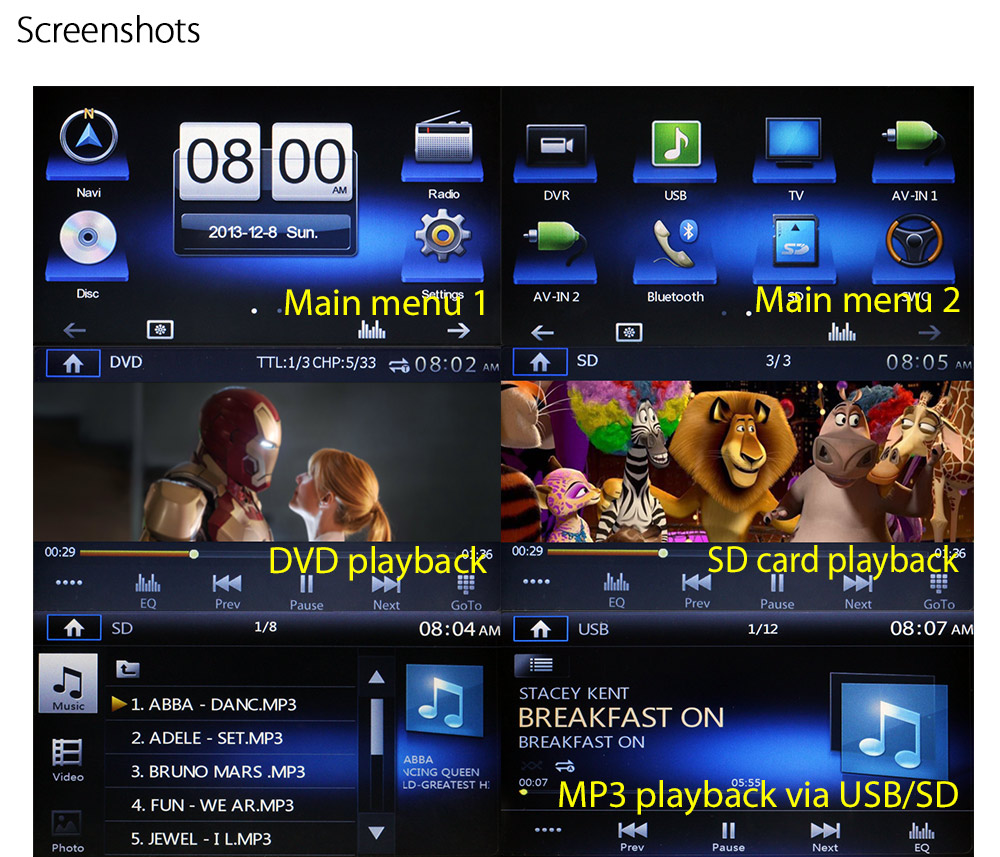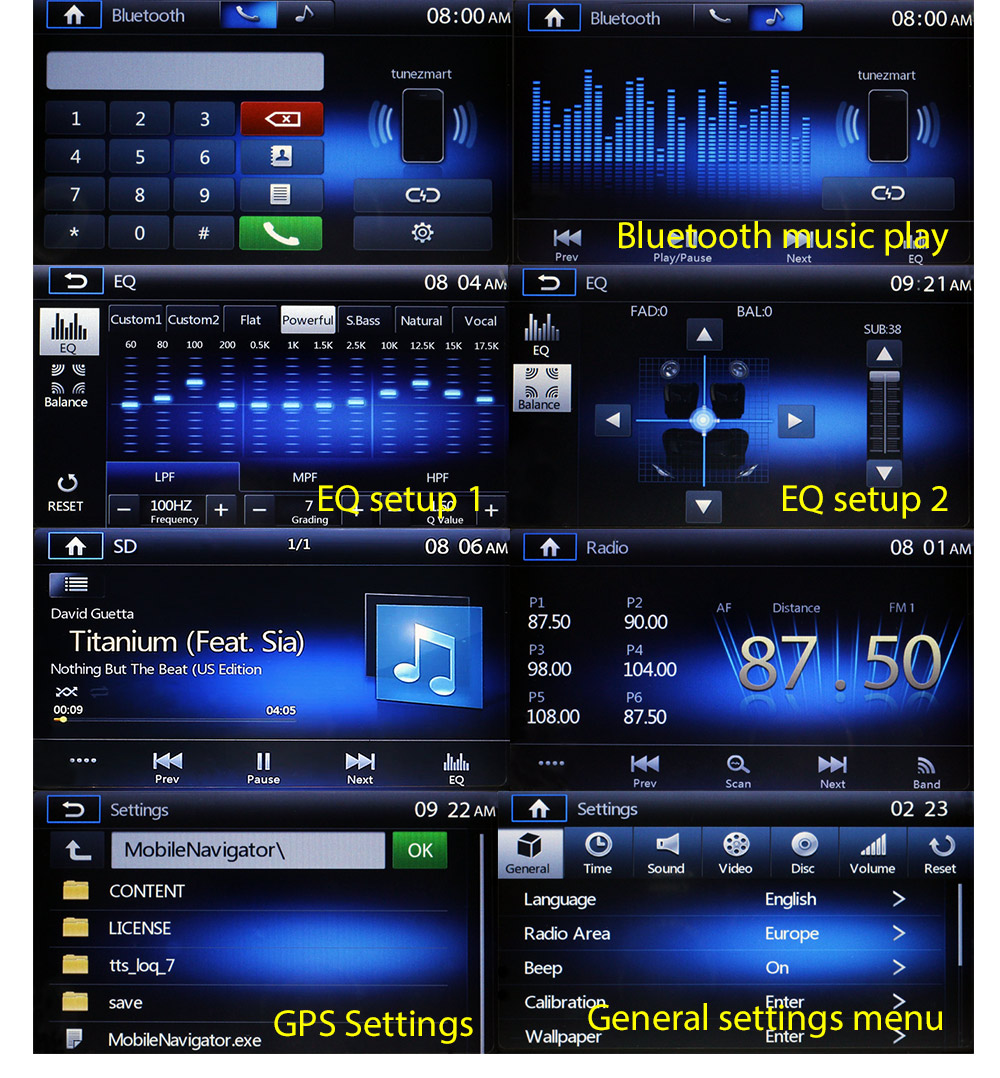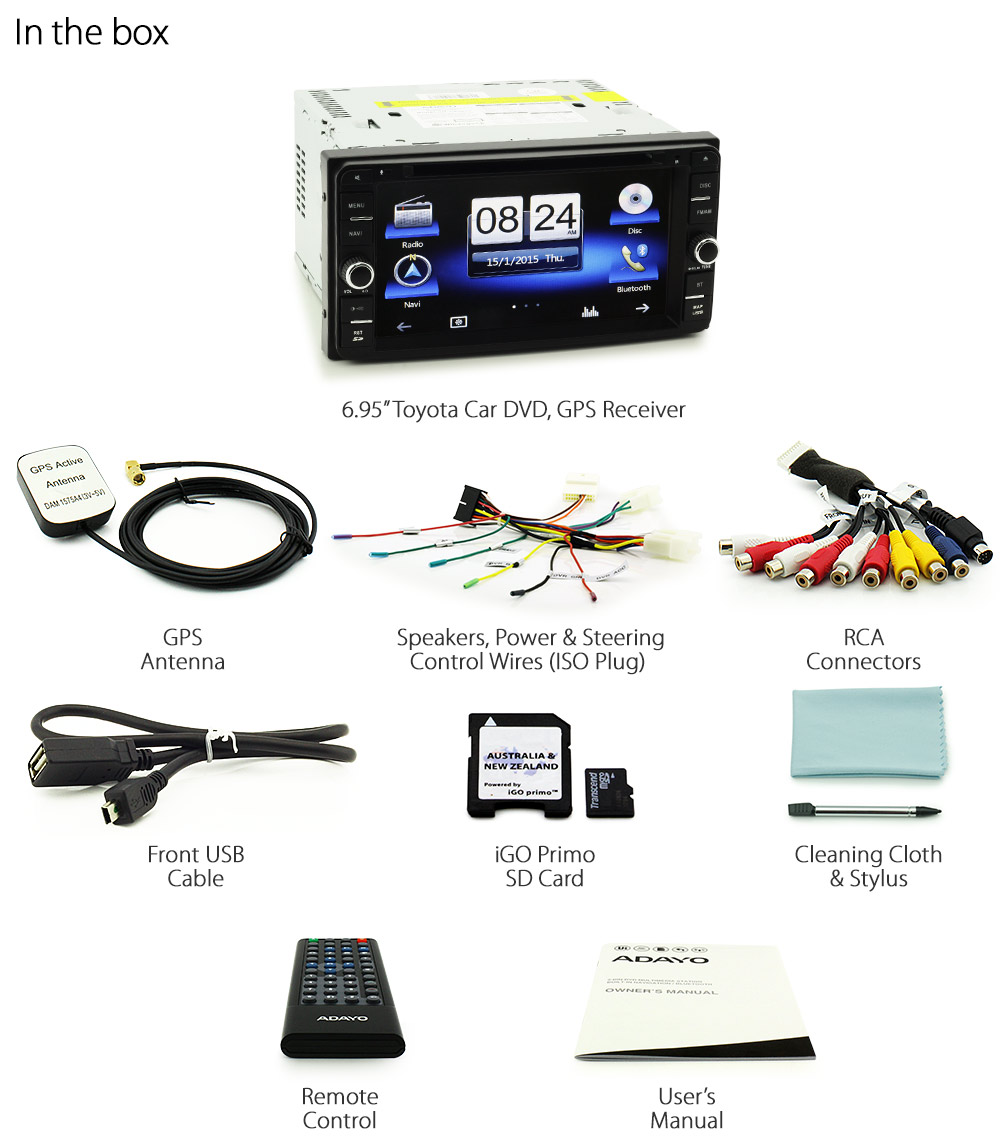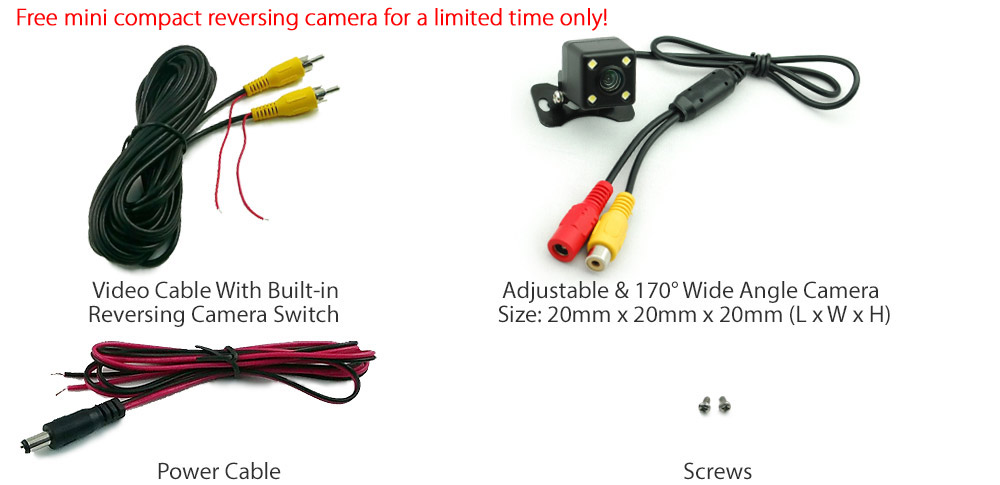 Premier Series.


Newly released 6.95-inch True Colour touchscreen Toyota car DVD player with GPS. Powered by licensed iGO Primo GPS software.

Matt black finish edition with white LED illumination.

Plug & Play feature with matching wiring harness and ISO plugs. No need to splice your factory fitted wires!

Beautifully designed user interface.

All
buyers, kindly note:
• Send us a message or e-mail of your vehicle's model, year manufactured and badge/series for compatibility check.

• Please ask installer to bench test head unit to ensure it is in working condition before installation.


Compatibility
Toyota car models

This Toyota car DVD receiver fits most of the following Toyota models below. If you have any doubts, feel free to contact us.

Installation dimension is 205 mm x 103 mm x 150 mm (Width x Height x Depth).

- Camry
- Celica
- Corolla
- Echo
- FJ Cruiser
- Hiace
- Hilux
- Kluger
- Land Cruiser
- MR2
- Prado
- RAV4
- Rukus
- Tarago
- Yaris
- 86 GT

GPS
Central Processing Unit (CPU)

Most advanced ARM CortexTM A9 multicore CPU
- Multicore CPU runs multiple programme instructions at the same time, increasing overall speed for operating GPS software and media playback processes
- Consume 35% less power !!!
- Increases efficency all-round !!!

GPS receiver

SiRFatlasVITM 800 MHz GPS receiver
- Global Navigation Satellite System (GNSS) compatible !!!
- Improved satellite locking and aquisition !!!

GPS RAM

256MB DDR3 RAM
- 2X faster route calculation !!!
- No more lagging and out of memory problem when running Text-to-Speech (TTS) files !!!
- Spoken street name with truly natural human voice !!!
- Smoother 3D image rendering !!!

GPS operating system

Windows CE 6.0
- Detects satellite signal faster than normal GPS unit
- Compatible with major GPS software (for e.g. OziExplorer, Tom Tom, iGO, etc.)
- If you have OziExplorer/Hema off-road maps, you can run them on this unit

GPS software

- Preloaded with licensed iGO Primo GPS software
- Windows CE 5.0 / 6.0 compatible
- Comes in 4GB SD card
- iGO Primo is the latest navigation software and flagship engine from NNG LLC.
- The iGO Primo edition ensures superior intelligent navigation experience with a simplistic and easy-to-use graphical interface
- Regular software, maps and content updates are available from www.naviextras.com






GPS map & Points-Of-Interest (POI)

- Preloaded with licensed Australia & New Zealand map (Oceania region)
- Latest map guarantee
- Regular software, maps and content updates are available from www.naviextras.com






Other GPS features

- Speed limits, school zones and railway crossings alert
- Speed camera alert
- Detects fixed speed and traffic light cameras
- It will give audible warning when your vehicle is approaching a speed camera
- It will show the camera icon on the screen when your vehicle is approaching a speed camera
- Full 2D & 3D Map
- Multiple skins for GPS menu
- Night mode GPS features available
- Route planning features available
- Off road recalculation features available
- Detailed route information available
- Choice of female or male with natural voice guide in English (also available in other languages)
- Australian spoken street name voice available !!! (Australian accent TTS voice)
- Unit of measure: Metric or imperial option (kilometers or miles, etc.)

Optional (please contact us)

2D / 3D map & POI are available for the following region:
- Latest USA & Canada
- Latest Western Europe
- Latest Eastern Europe
- Latest Middle East
- Latest Africa
- Latest Middle & South America
- Latest South East Asia

Personalised wallpaper
Personalisation

- Add a personalised wallpaper to your new stereo
- Choose your favourite photo, car logo, symbol or just about anything

Photo format

- Size 800 x 480 pixels
- JPG/BMP file format
- 16-bit

Note: If you are not able to produce the above photo format, simply send us your JPG photo (at least 800 x 480 pixels) and we will customised it for you
Media
Compatible media

ALL region DVD playback / VCD / CD / CD-R / CD-RW / MP3 / MP4 / AVI / DIVX / WMA / WMV

Display

- 6.95-inch TFT LCD touchscreen
- 16:9 aspect ratio
- User friendly menu for ease of navigation
- 2 stage monitor dimming control function
- Automatically dims monitor when headlights are turned on
- Monitor 'Sleep' function, turns off monitor anytime you wish

TFT LCD screen

- 32-bit True Colour
- 800 x 480 pixels gives you sharp and crisp display
- Contrast ratio 4000:1
- Brightness 450cd/m2

USB

- You have a choice of connecting your USB thumb drive via front or rear USB port
- Supports USB thumb drive only and up to 32GB
- Does not support external hard disk, iPod or mobile phones

SD card

- Dual SD card slot, one for GPS use and another for your multimedia files
- Supports up to 32GB

Radio tuner

- FM/AM tuner with Radio Data System (RDS)
- 30 present channels (18 FM & 12 AM)
- FM/AM frequencies menu option for all region

Bluetooth
System

- Supports Bluetooth 2.0
- High quality Bluetooth receiver

Handsfree
feature

Make and receive phone calls using Bluetooth receiver

Microphone

- High quality built-in microphone

Music player

- Wirelessly stream music to the stereo using your mobile phone that supports A2DP for e.g. all iPhone models
- Remotely control your mobile phone using the stereo's on-screen button i.e. play, next song, previous song and stop

Caller ID

- Phone book feature is compatible with most Android and iPhone mobile devices
- If phone book feature is enabled, Caller ID will be displayed on screen

Systems and controls
Reversing camera feature

- Intelligent Reversing Camera Mechanism (IRCM)*
- For e.g. upon detecting car in reverse gear, head unit automatically power up and goes into parking/reverse camera view mode
- For more features, kindly refer to IRCM features description mentioned earlier in this ad
- * Note: Works with optional reversing camera

Audio and video settings

- Built-in 10-Band graphic equaliser
- Preset EQ settings (Optimal, Classic, Flat, Jazz, Pop, Rock, Techno and User settings)
- Fader, balance, subwoofer, loud settings
- Adjustable video display (Brightness, colour and contrast settings)

Steering wheel control

- The Plug & Play wiring harness connects the steering wheel control wire to your Toyota ISO plug directly
- Configures audio steering wheel buttons by mapping buttons' frequency to stereo from on-screen "learning" module

Other controls

- Amplifier remote turn on control (REM)
- Power antenna control
- Built-in RGB imaging for auto video adjustment
- Eco friendly and low power consumption model

Connectors and hardware
Plug & Play

- The Plug & Play feature connects the ACC, battery, ground, illuminator, speakers and steering wheel control wires to your Toyota ISO plug directly
- No need to splice your factory fitted wires

Audio and visual (RCA)

- Pre-out (Front right, front left, rear right, rear left and subwoofer)
- 1 x Parking/reverse camera input
- 1 x Video input
- 1 x Video output

DVD/CD loader

Built-in Electronic Shock Protection (ESP)

Dimension

205 mm x 103 mm x 150 mm (Width x Height x Depth), designed for Toyota cars

Sound system

- Built-in high fidelity amplifier with maximum power output 45W x 4 (4 Ohm)
- Audio output level 2Vrms (Max)

Accessories

- 4GB SD card preloaded with licensed iGO Primo GPS software with latest Australia and New Zealand map
- GPS antenna (3 meter)
- RCA to AUX-in converter (1 meter)
- Front USB cable
- Cleaning cloth
- Stylus
- Remote control