Smoked MBX LED Tail Rear Lamp Lights for Nissan Navara NP300 D23 Series DX RX ST ST-X SL Visia Acenta Acenta+ N-Connecta Tekna Truck Pickup Full COB LED Replacement 2015 2016 2017 2018 2019 2020
Brand: TUNEZ
Product Code: RLNP05
Availability: Out of stock
Have a question?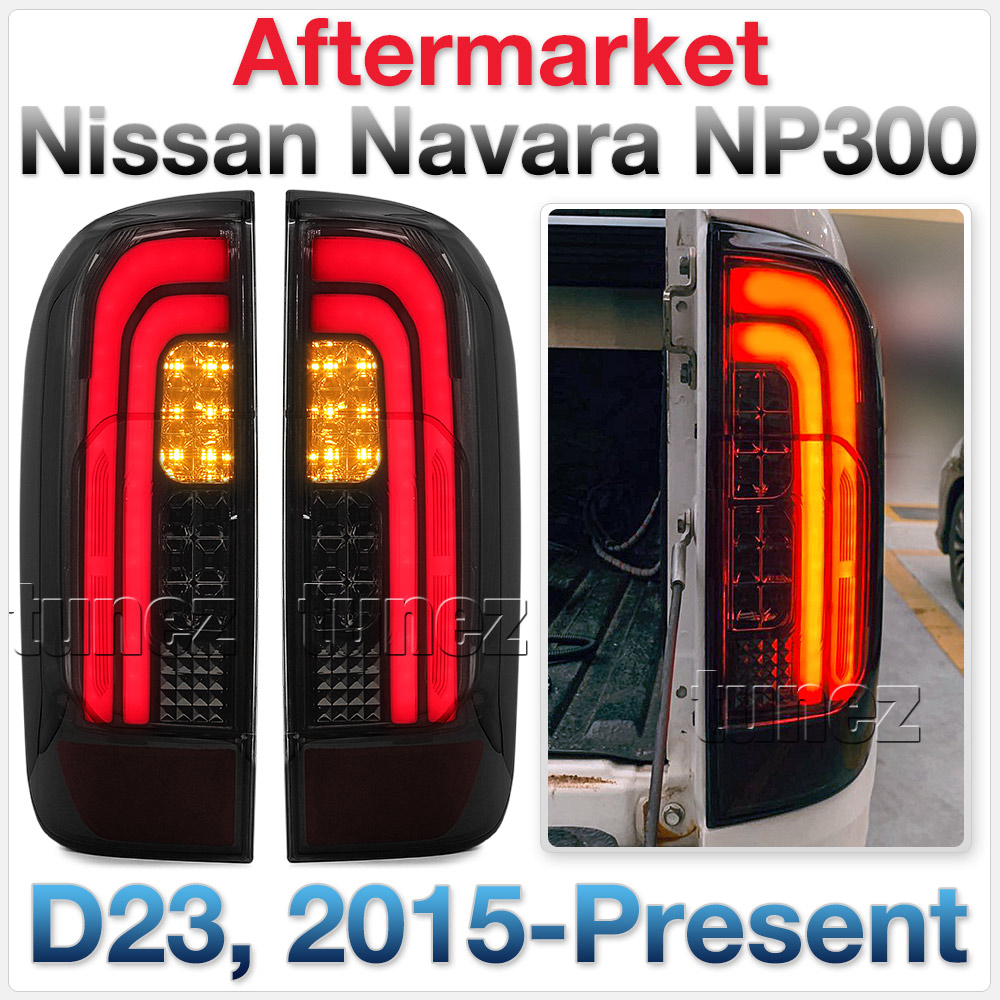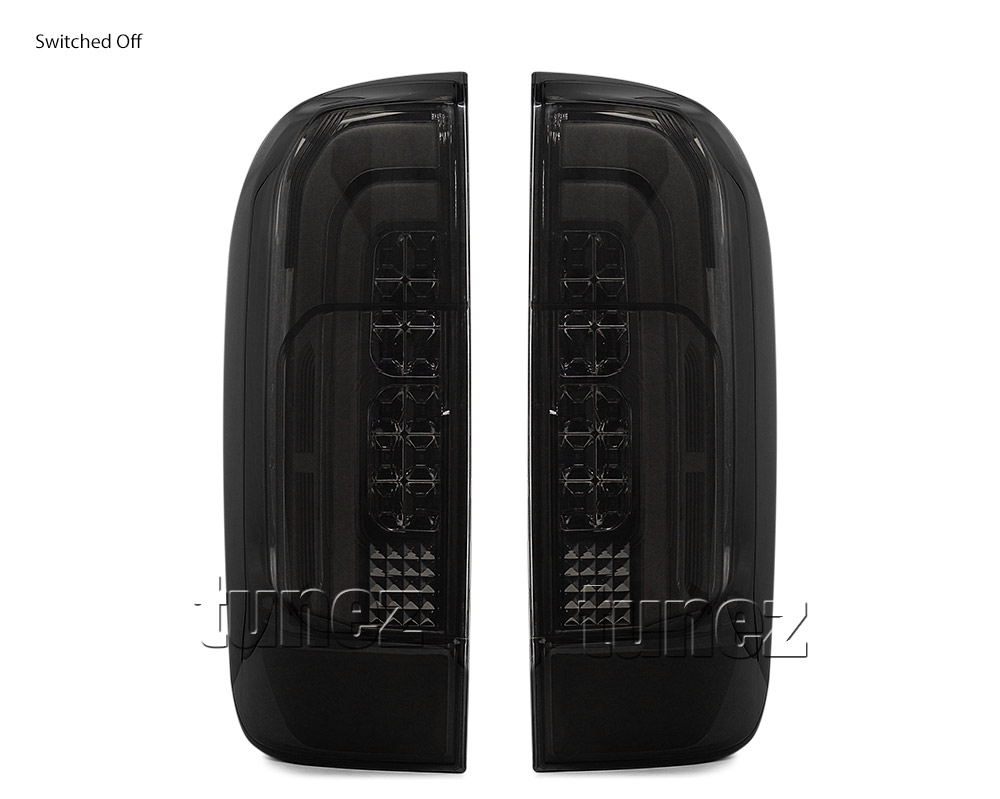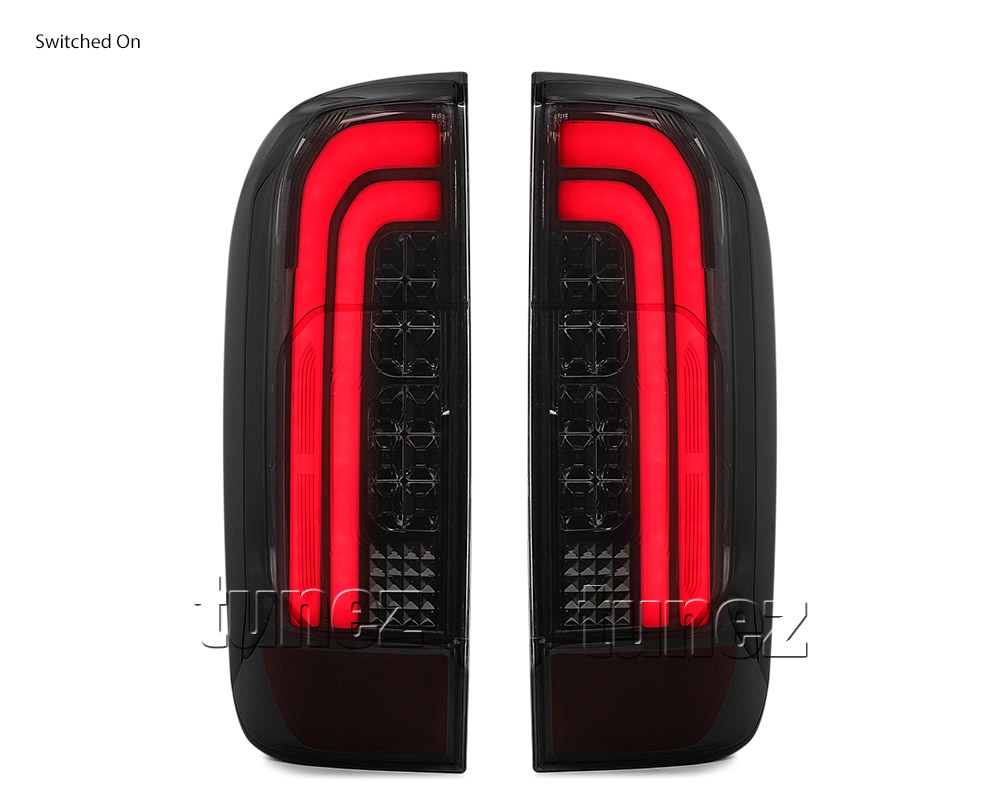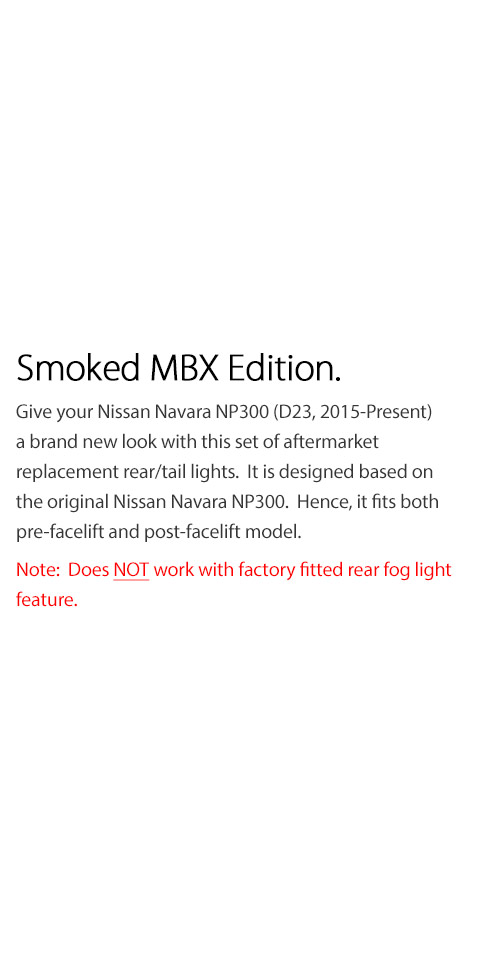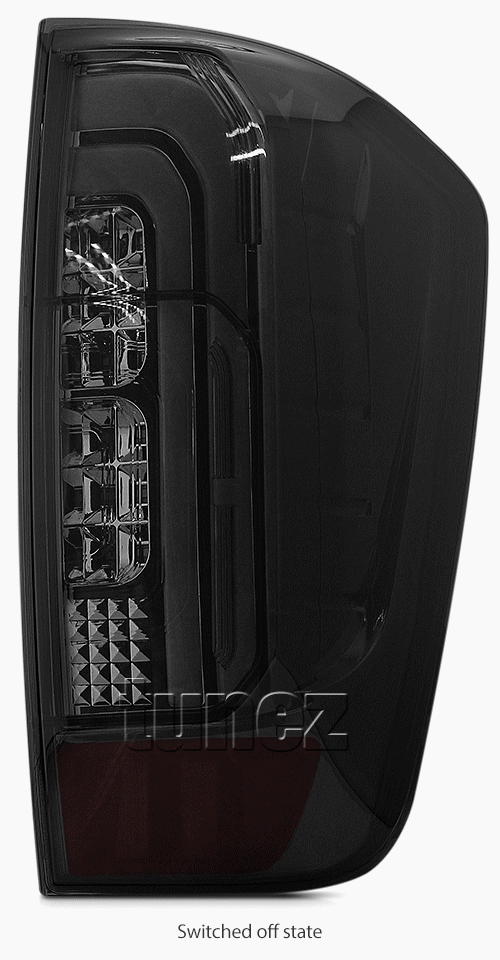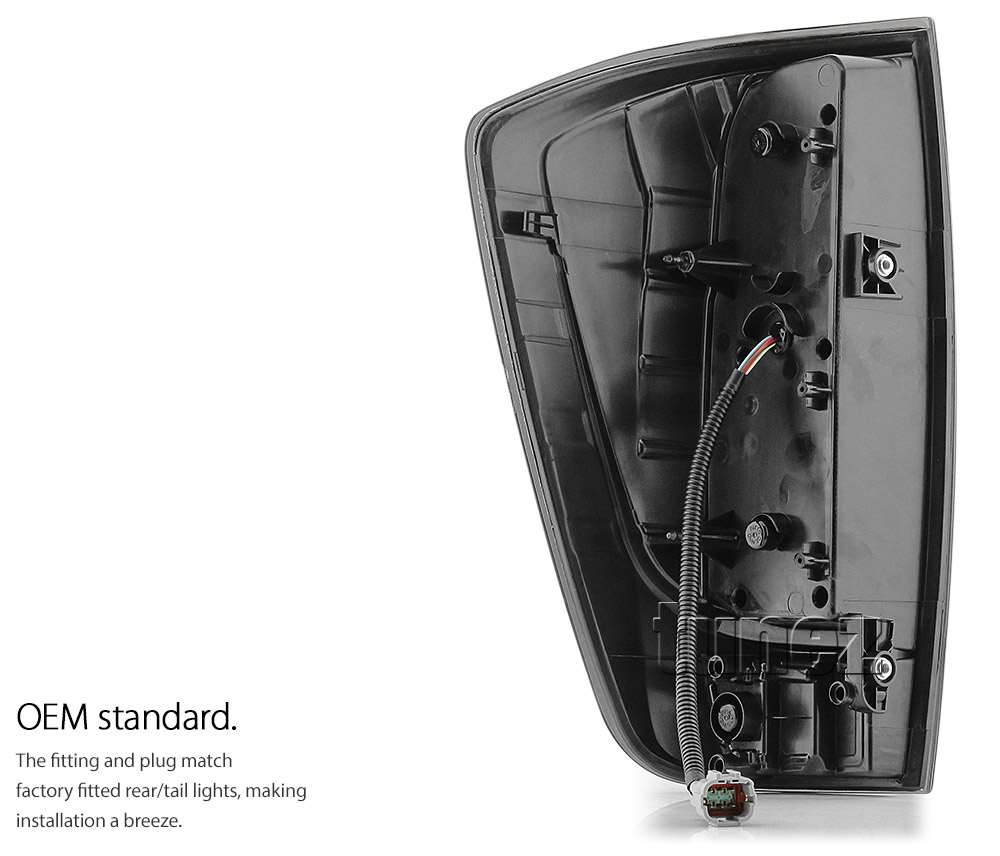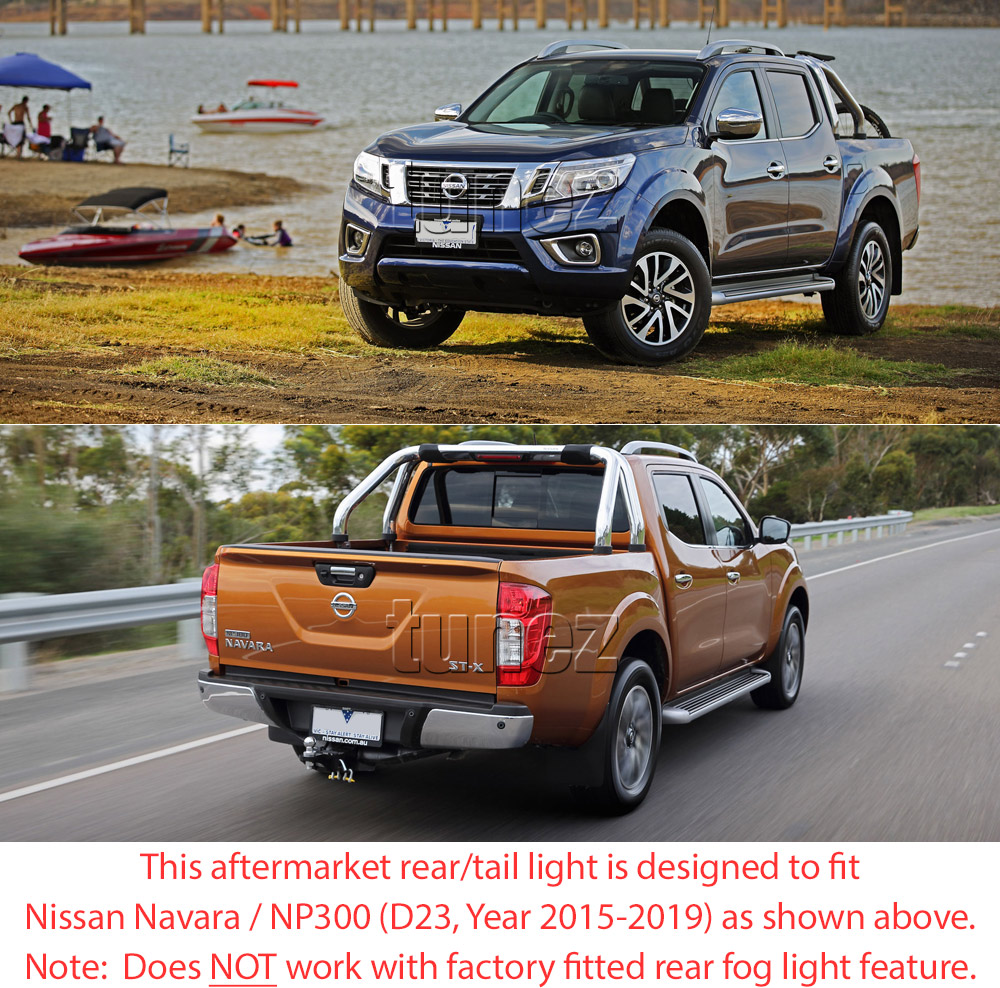 Send us your post-installation photos to be featured here!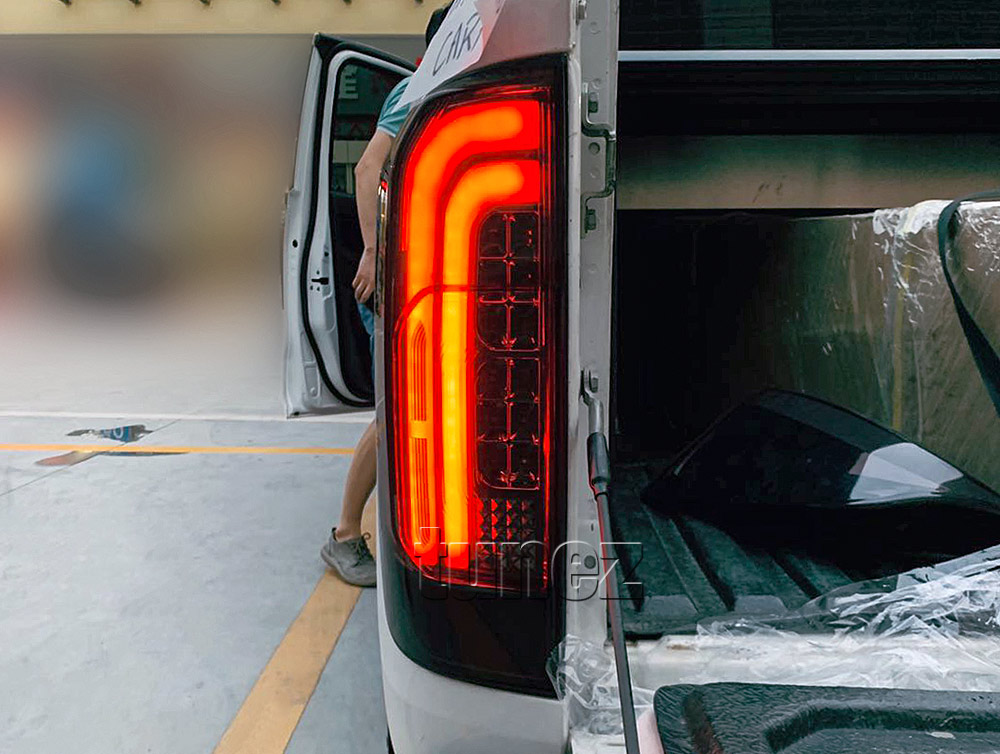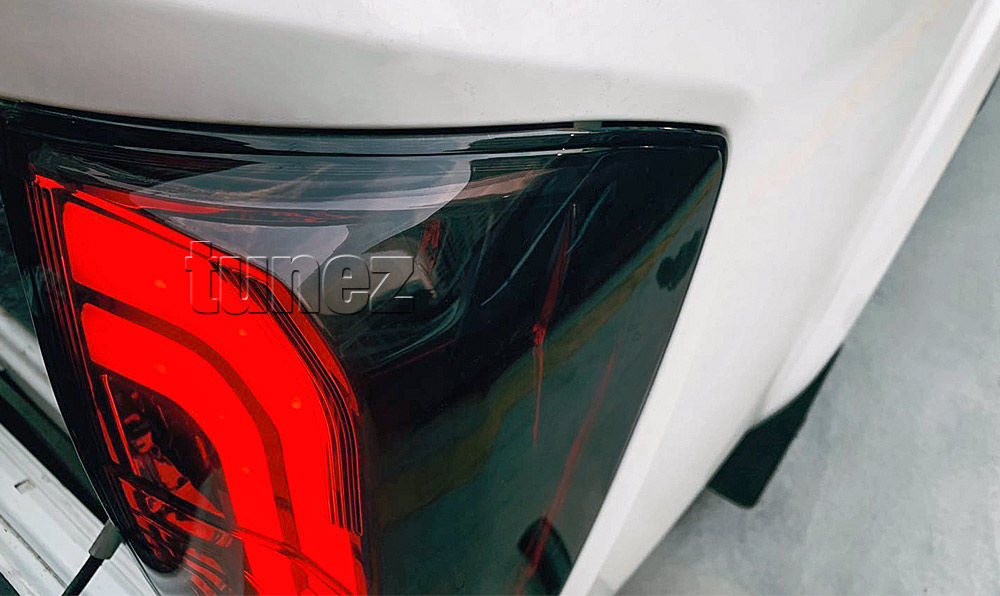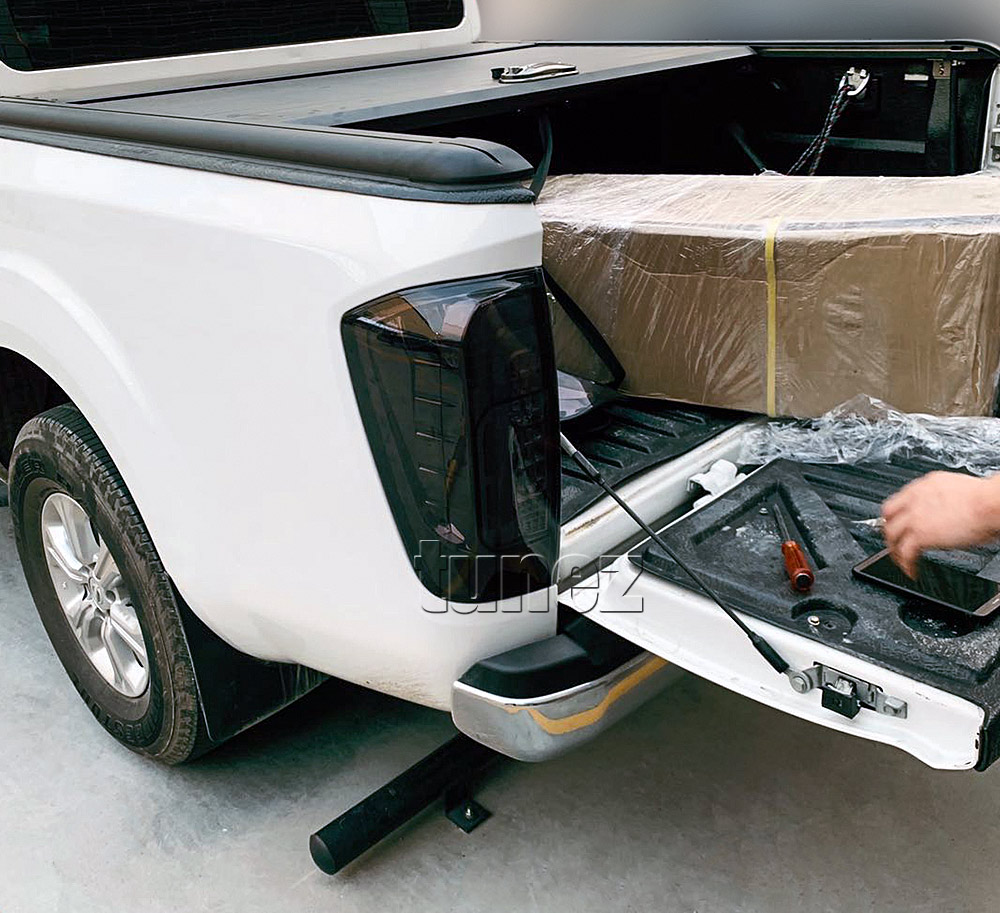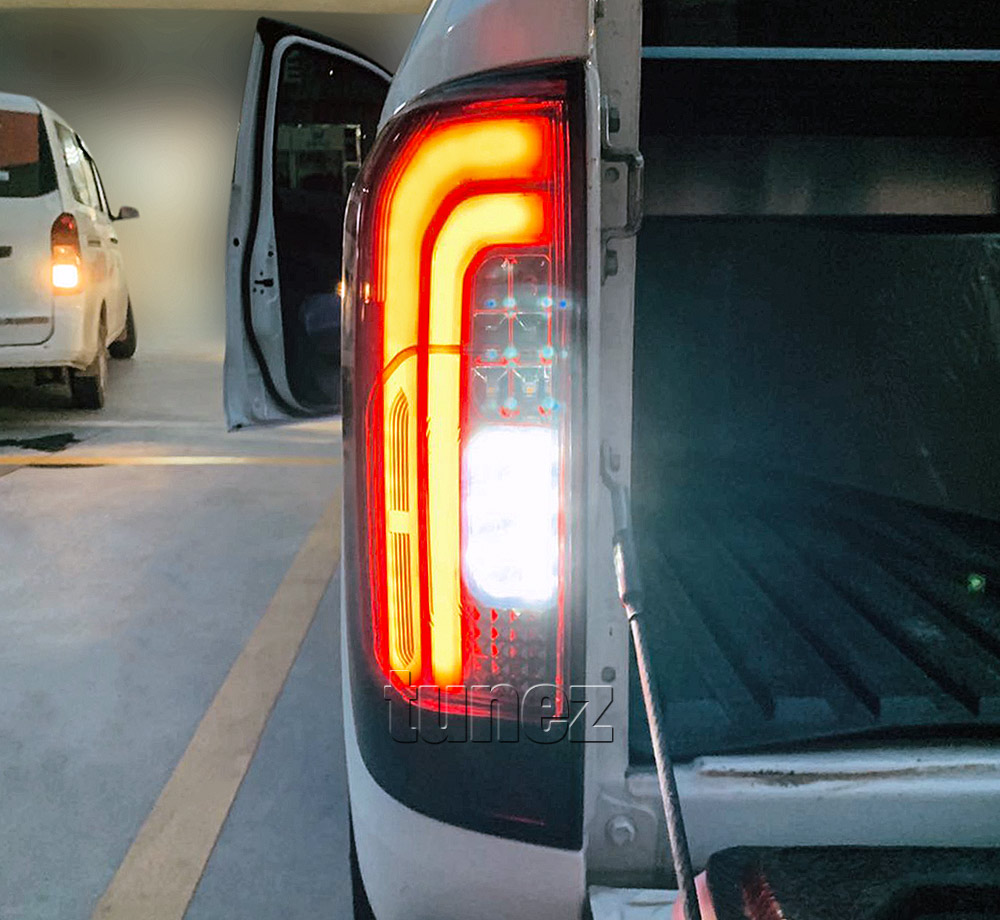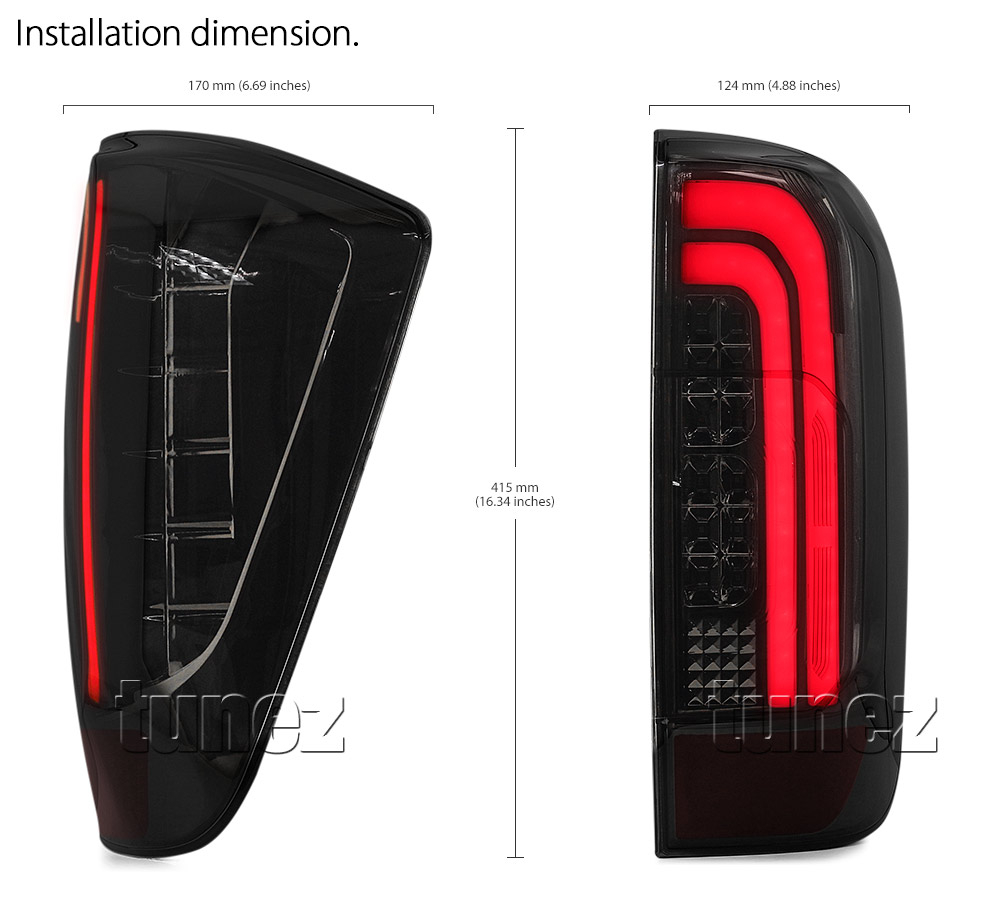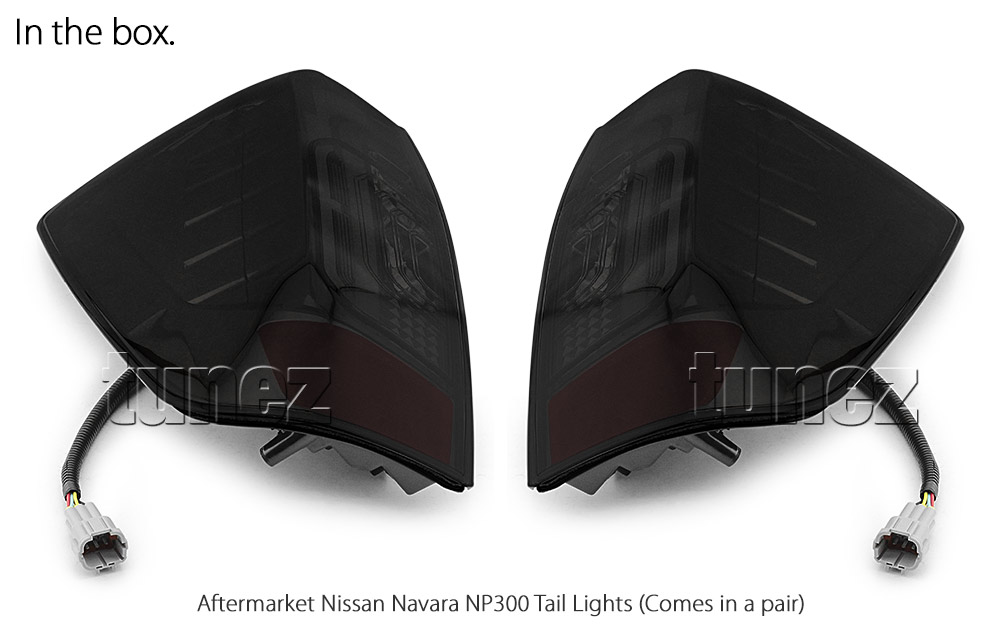 This pair of aftermarket rear/tail lights is designed for Nissan Navara NP300 (D23, Year 2015-2020) DX RX ST ST-X.

Smoked MBX Edition.

Beautifully designed.

Note: Does NOT work with factory fitted rear fog light feature.

All
buyers, kindly note:
• Send us a message or e-mail of your vehicle's model, year manufactured and badge/series for compatibility check.
• Please ask installer to bench test the tail lights to ensure they are in working condition before installation.
Compatibility
Make and model

Nissan Navara NP300 (D23, Year 2015-2019)

Badge

DX
RX
ST
ST-X
Hardware
Tail light lens

- Comes in a pair (i.e. right and left side)
- Smoked edition
- Made from heavy duty polycarbonate plastic

Body

Made from durable ABS plastic

Lighting

- Energy saving LEDs
- Full LED and matching plugs included
- Use of reflectors to widen the beam spread for turn signal and reversing light