Smoked LED Tail Rear Lamp Lights For Ford Ranger Raptor 2018 2019 2020 3U Design
Brand: TUNEZ
Product Code: FRR12
Availability: In stock
Have a question?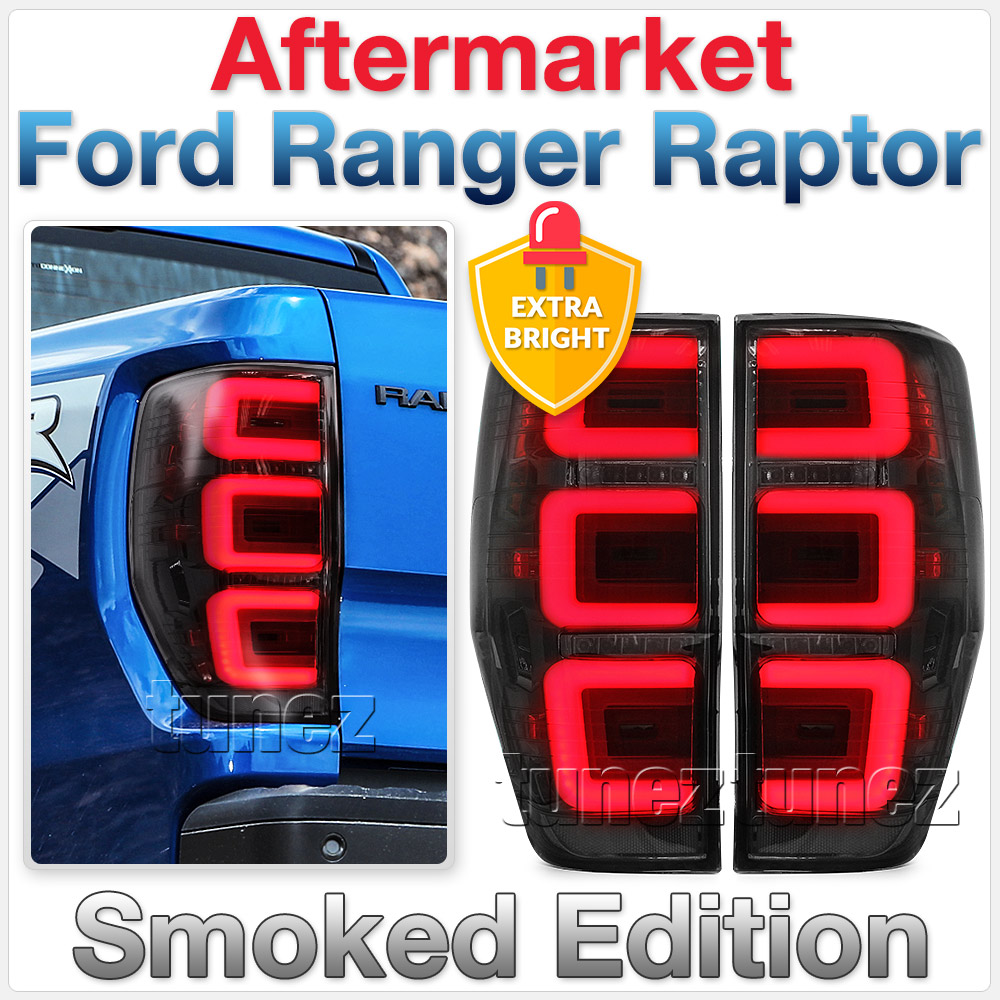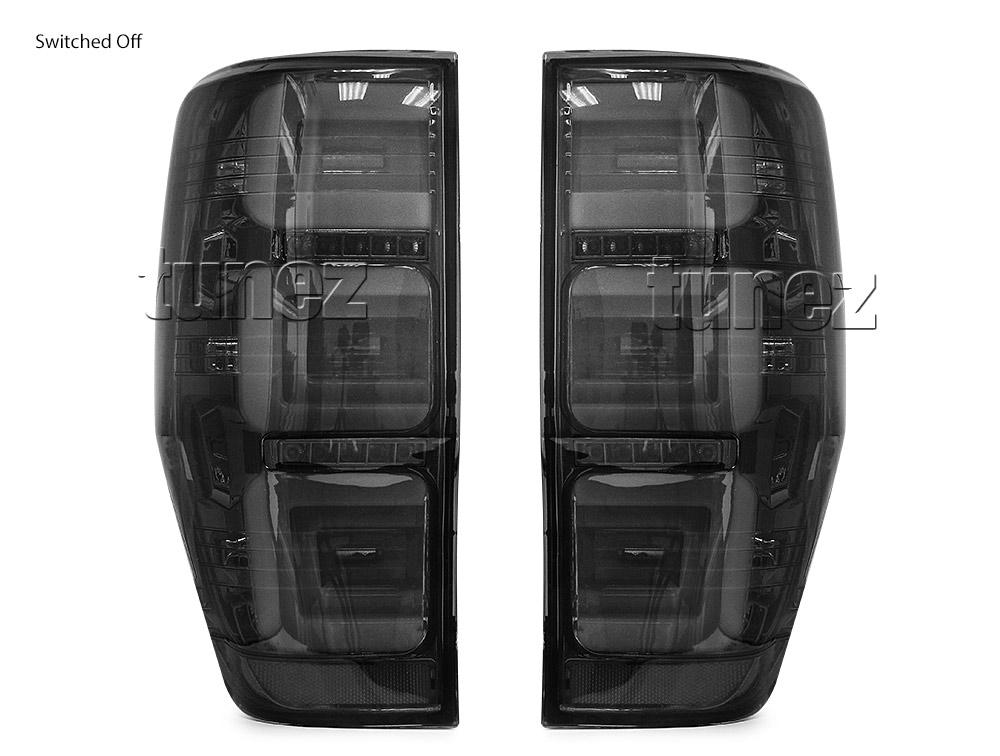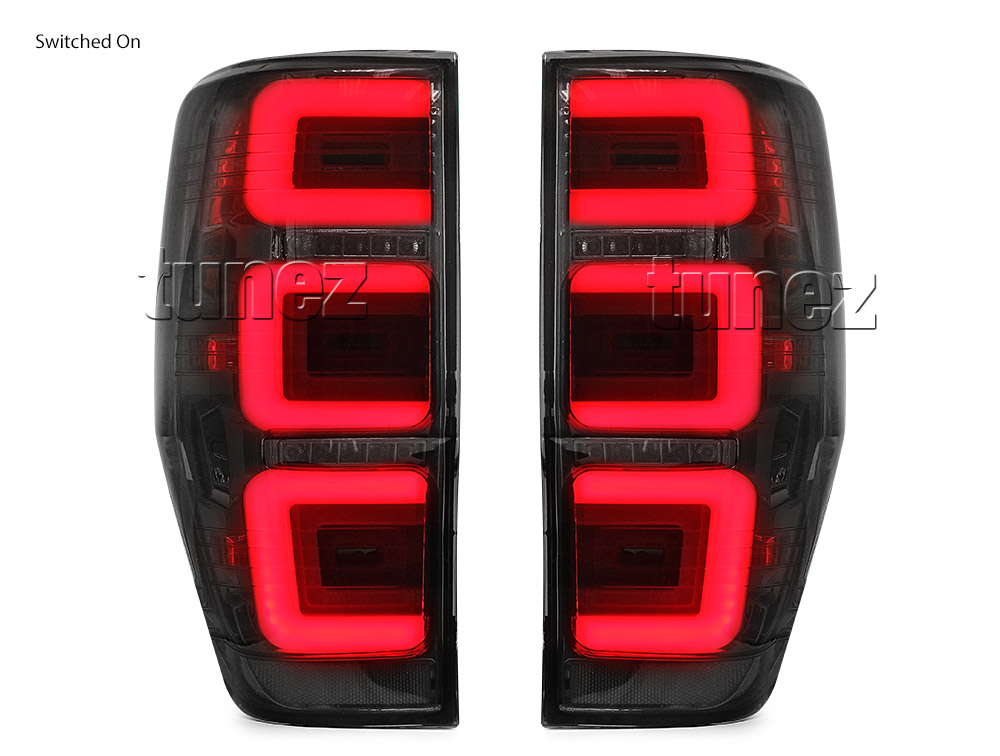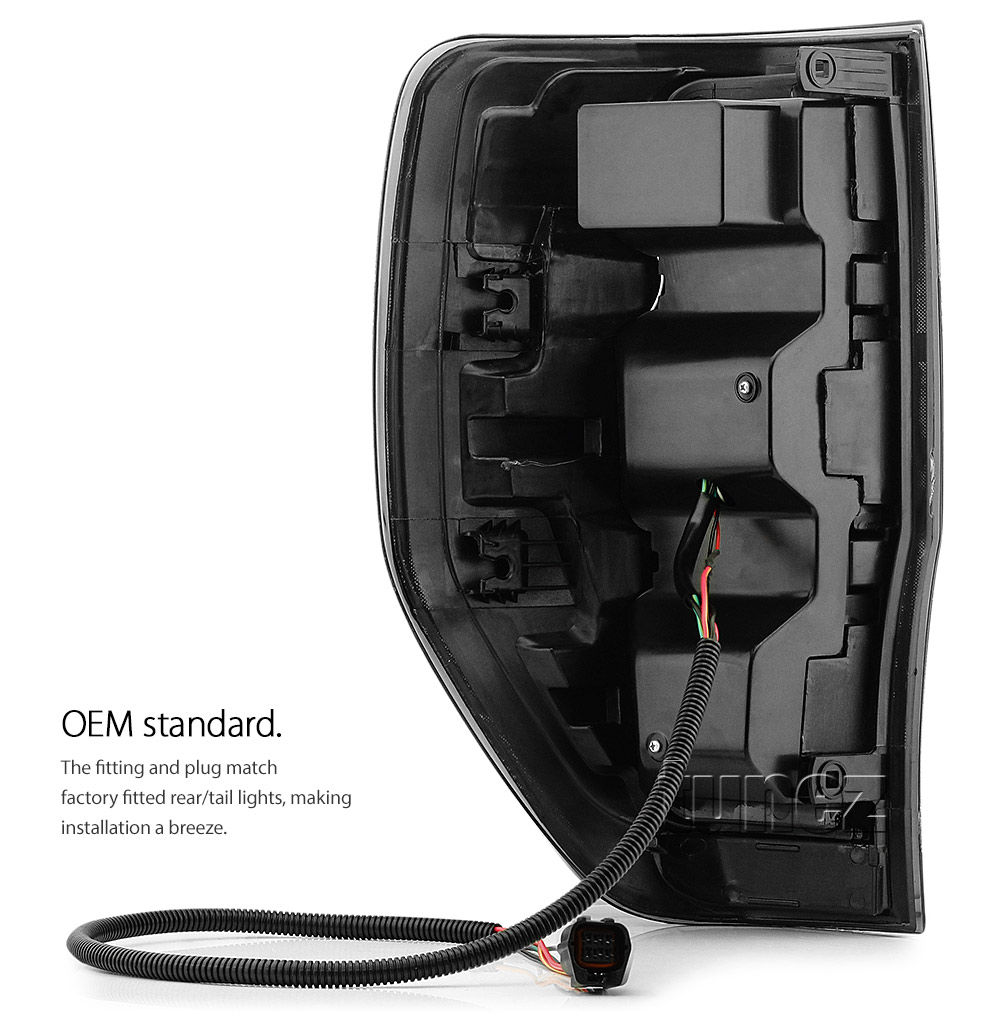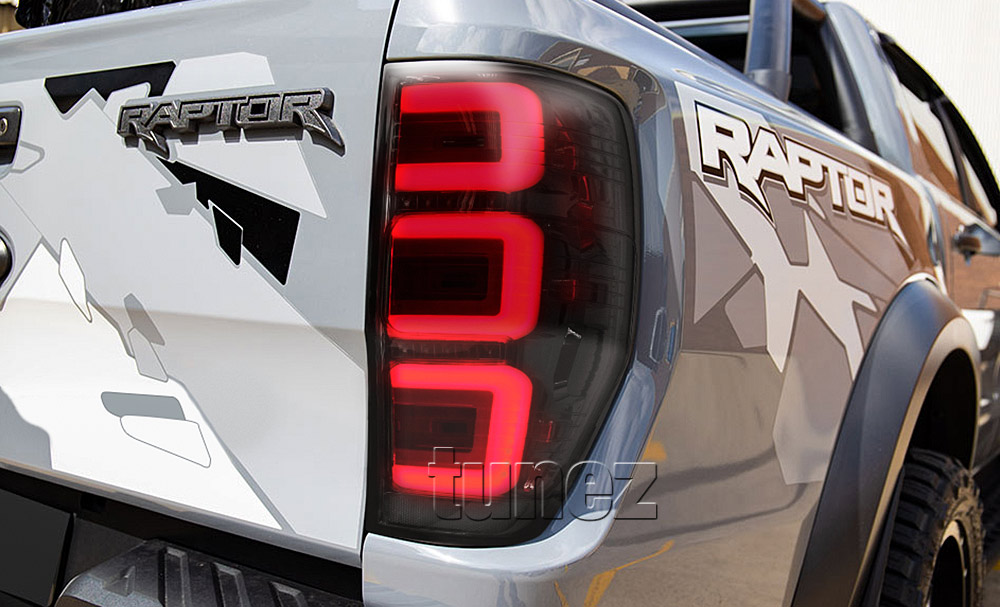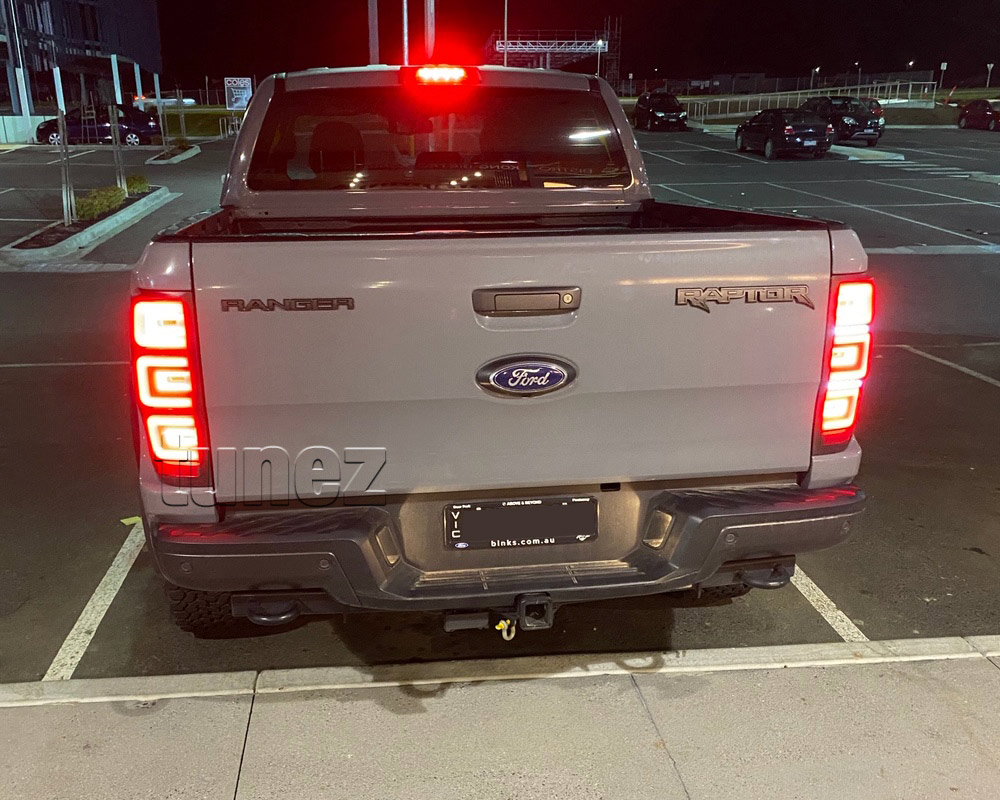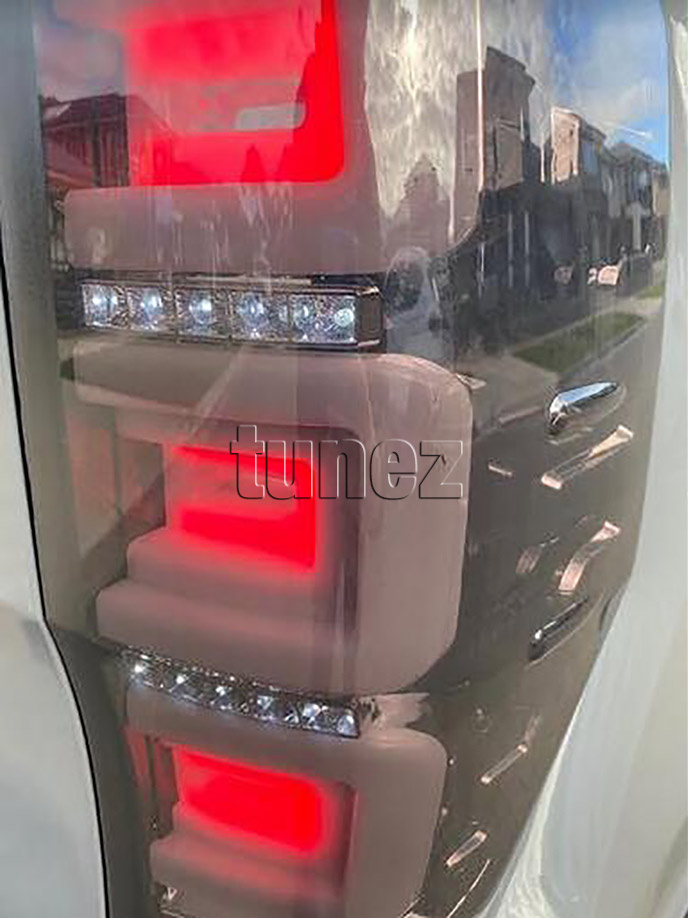 Please send us your post-installation photos to be featured here! The following post-installation photos are installed on Wildtrak.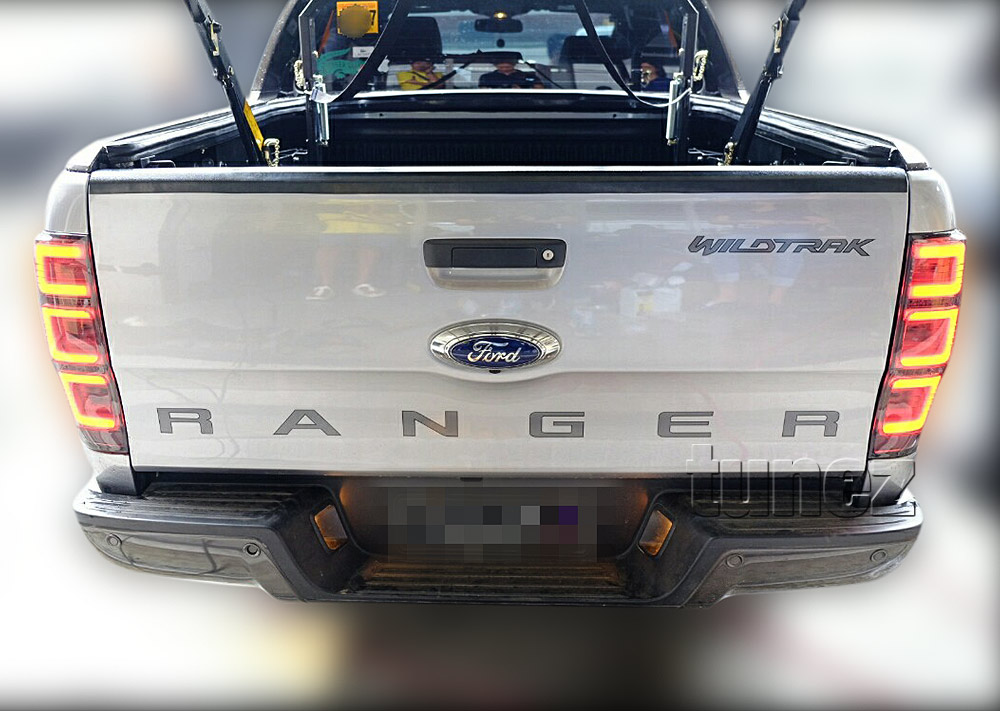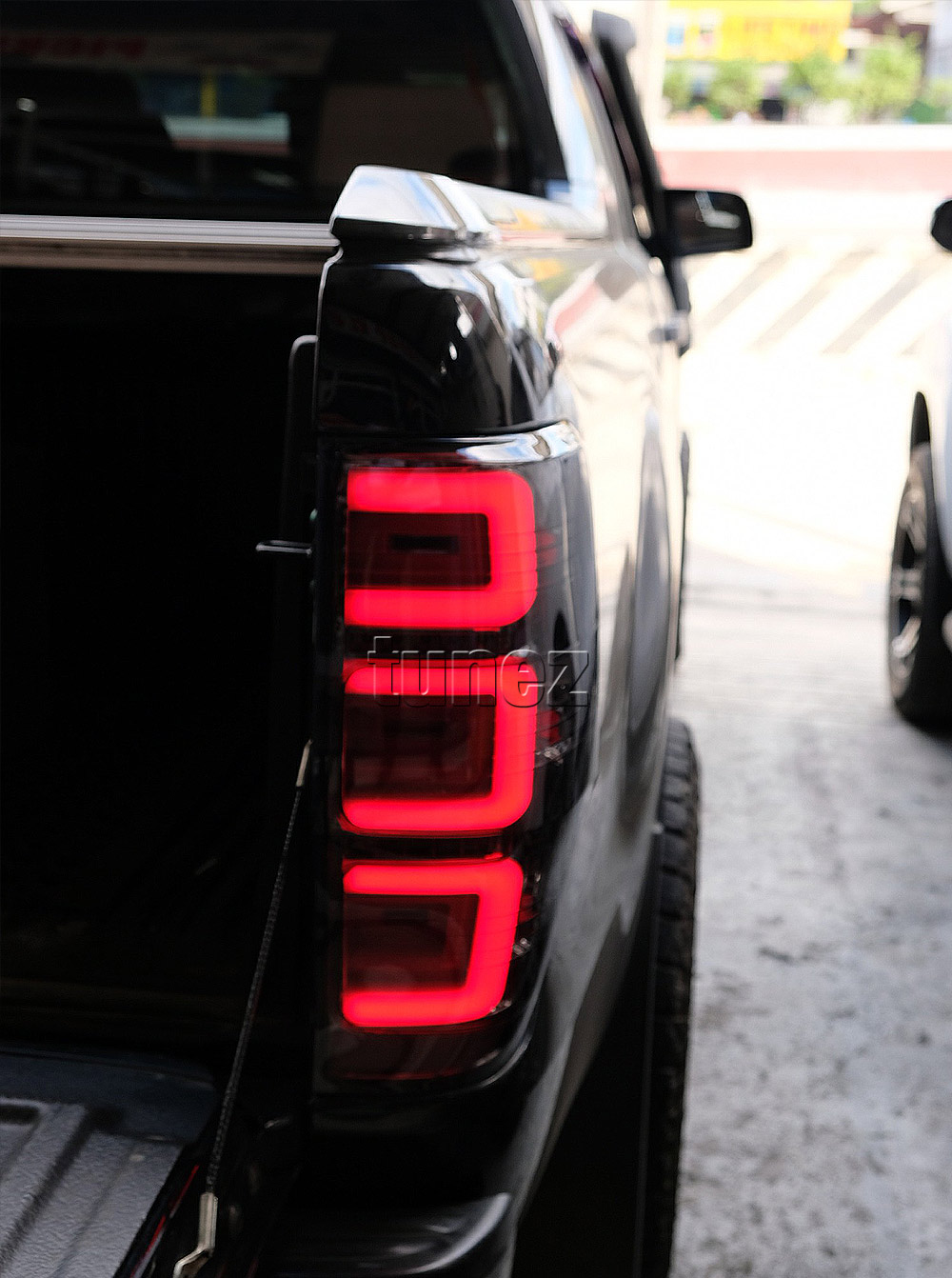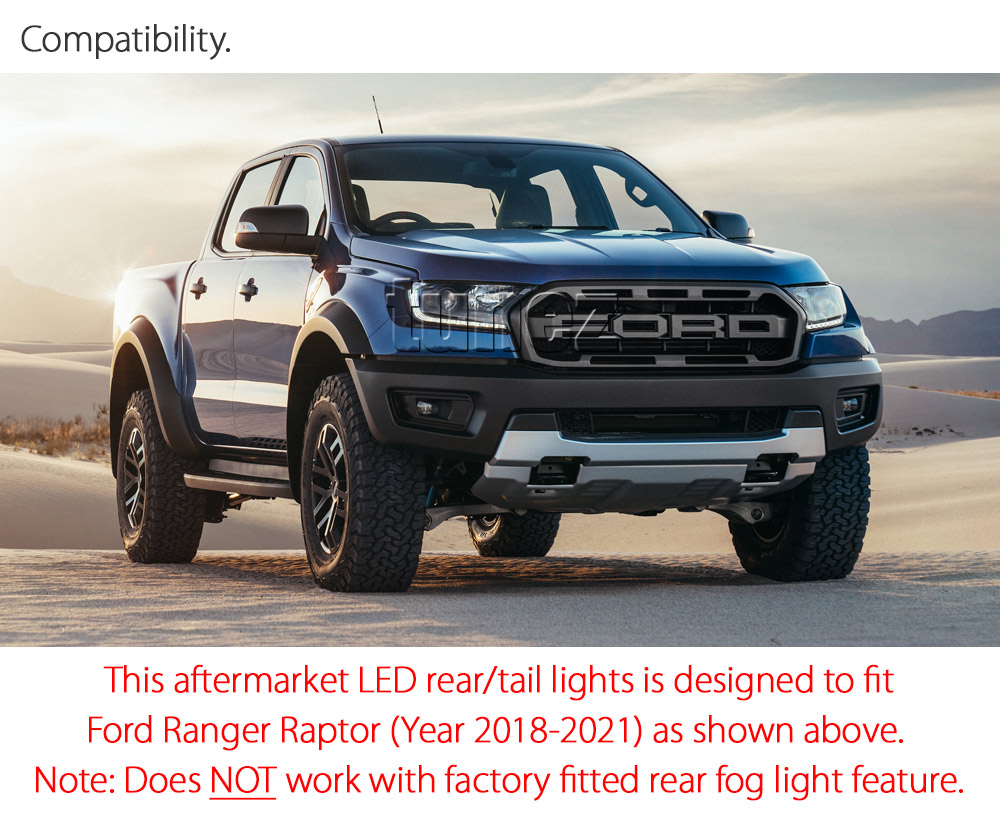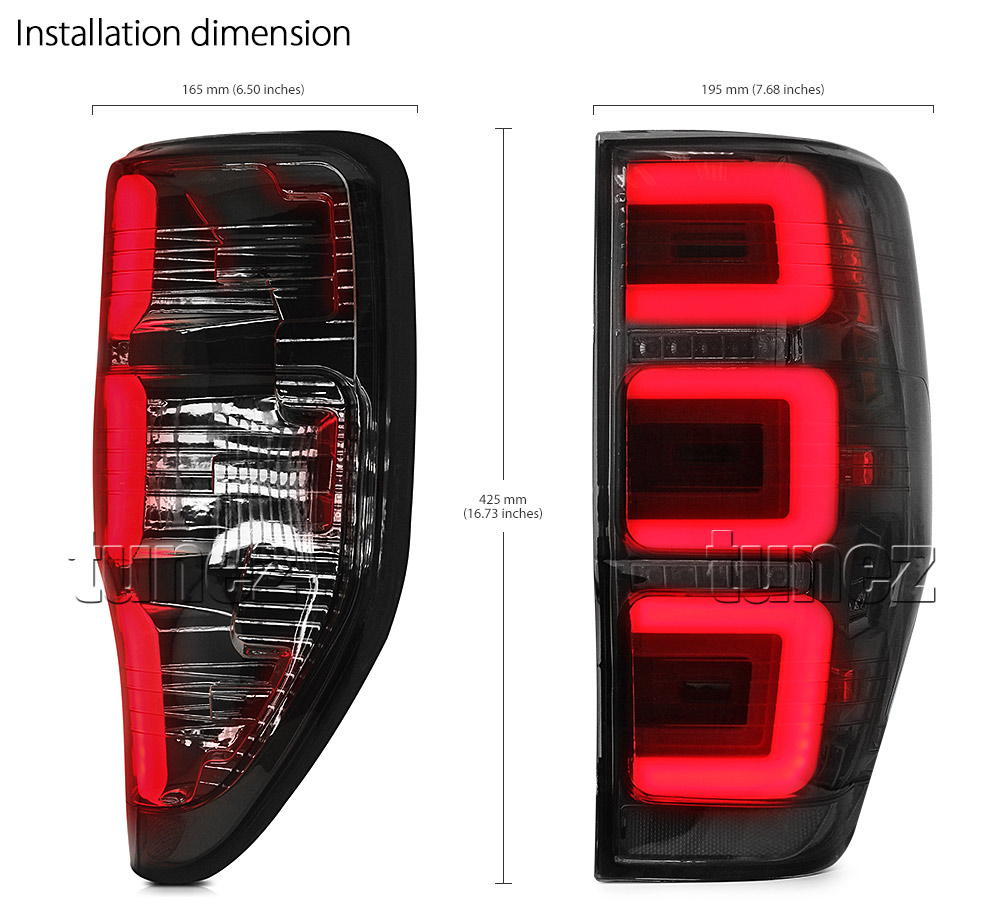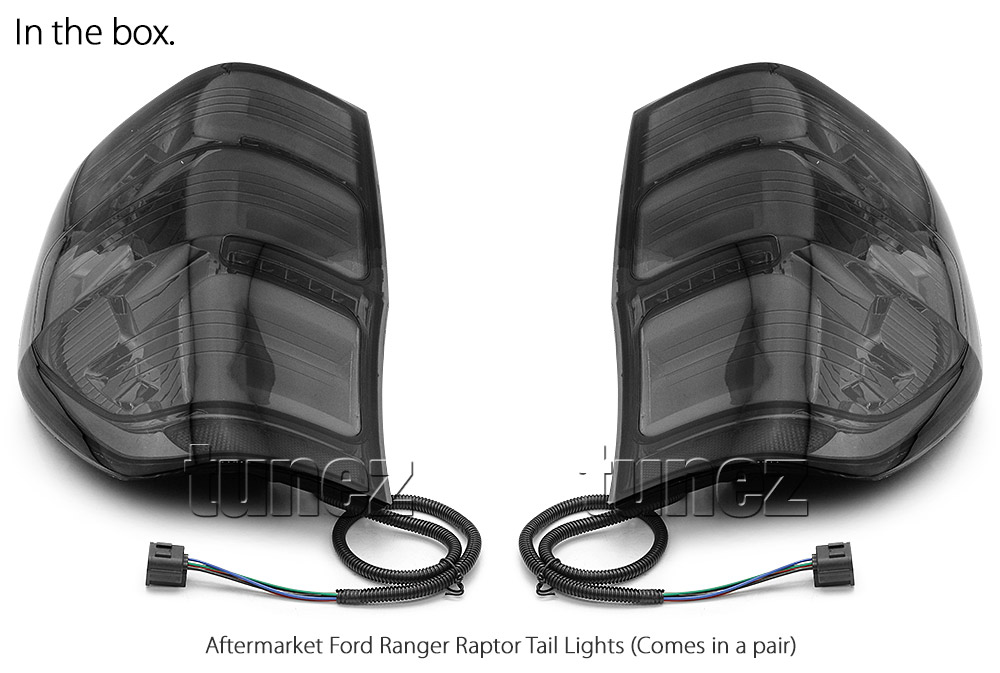 This pair of aftermarket rear/tail lights is designed for Ford Ranger T6/PX Raptor (Year 2018-Present).

Smoked edition with extra brightness LED lights.

Beautifully designed.


All buyers, kindly note:
• Send us a message or e-mail of your vehicle's model, year manufactured and badge/series for compatibility check.
• Please ask installer to bench test the tail lights to ensure the LEDs are in working condition before installation.
Compatibility
| | |
| --- | --- |
| Make and model | Ford Ranger T6/PX Raptor, Year 2018-Present |
| Rear fog light | Does NOT work with factory fitted rear fog light feature |
| Badge | Raptor only |
Hardware
LED

- Over 30 LEDs used to achieve extra brightness level of 900 lumens for each side
- Total of 1800 lumens for both sides
- Energy saving LEDs
- Use of reflectors to widen the beam spread for reversing light

Tail light lens

- Smoked edition
- Made from heavy duty polycarbonate plastic

Body

Made from durable ABS plastic