Scuff Plate Door Sill Step Trim LED Light For Nissan Navara 2016-2021 D23
Brand: TUNEZ
Product Code: SPNV01
Availability: In stock
Have a question?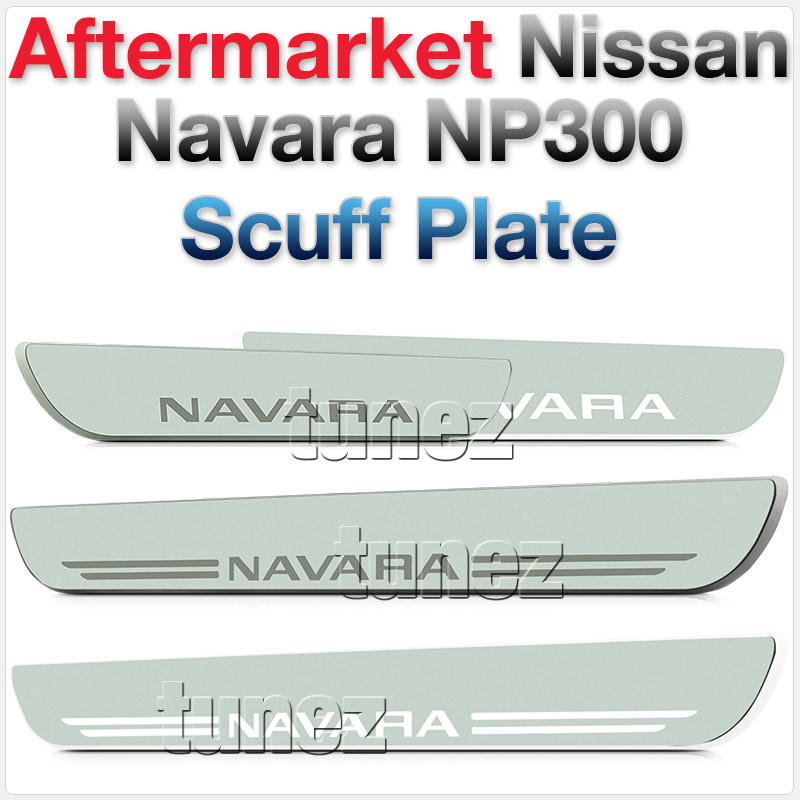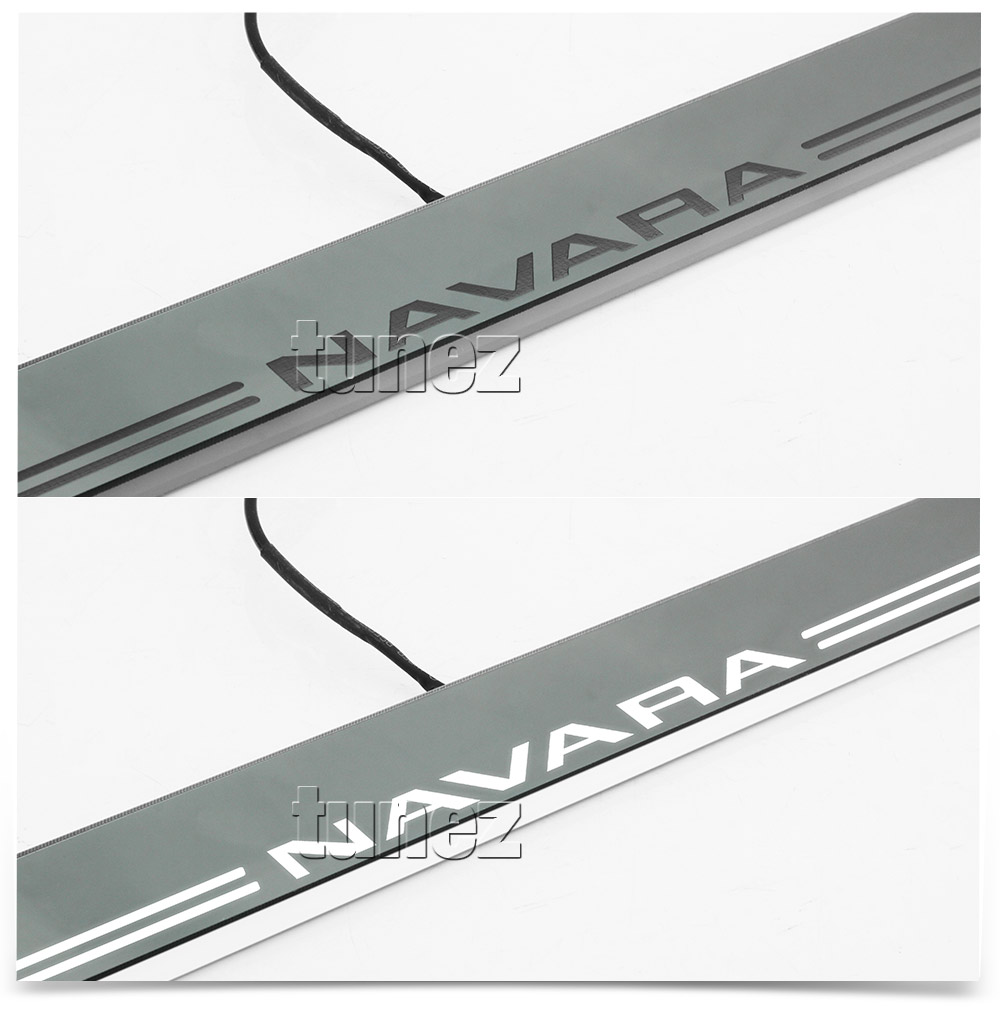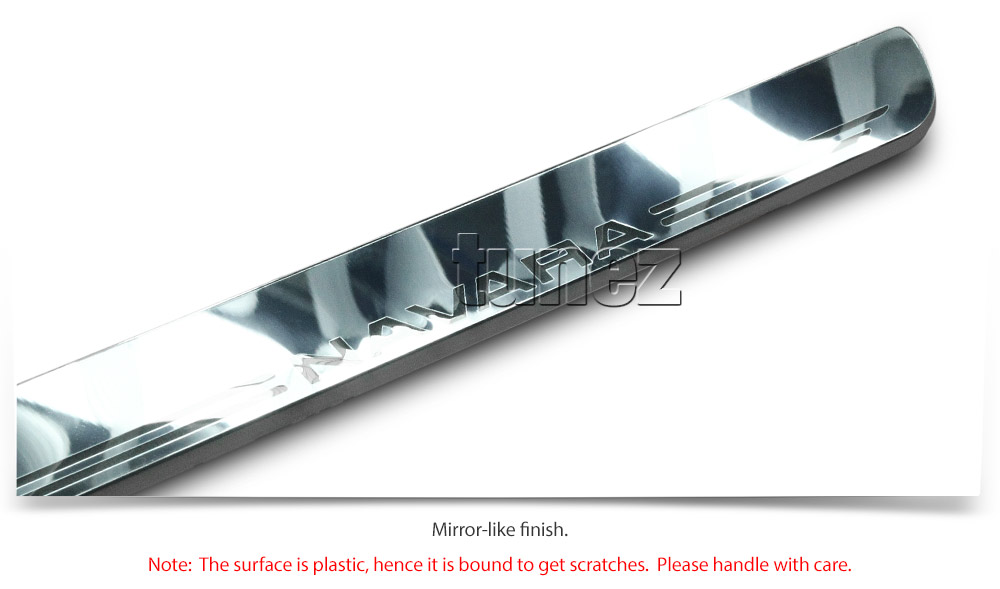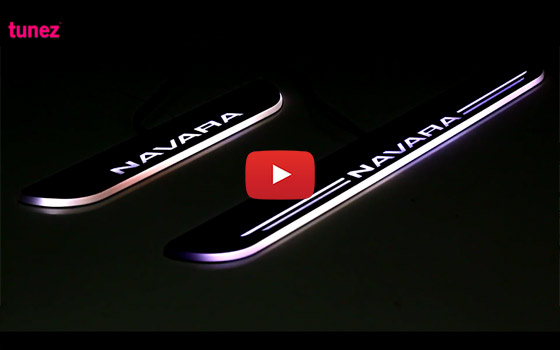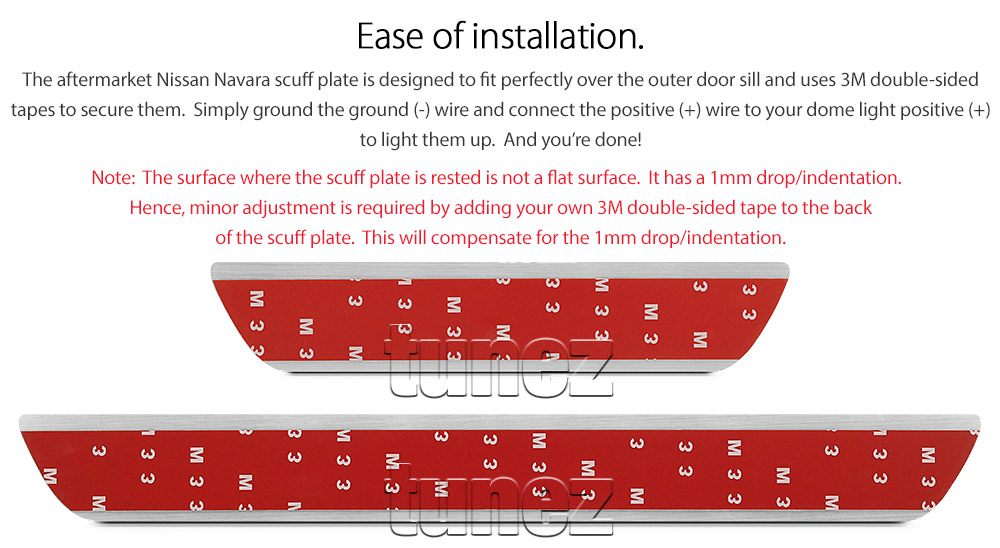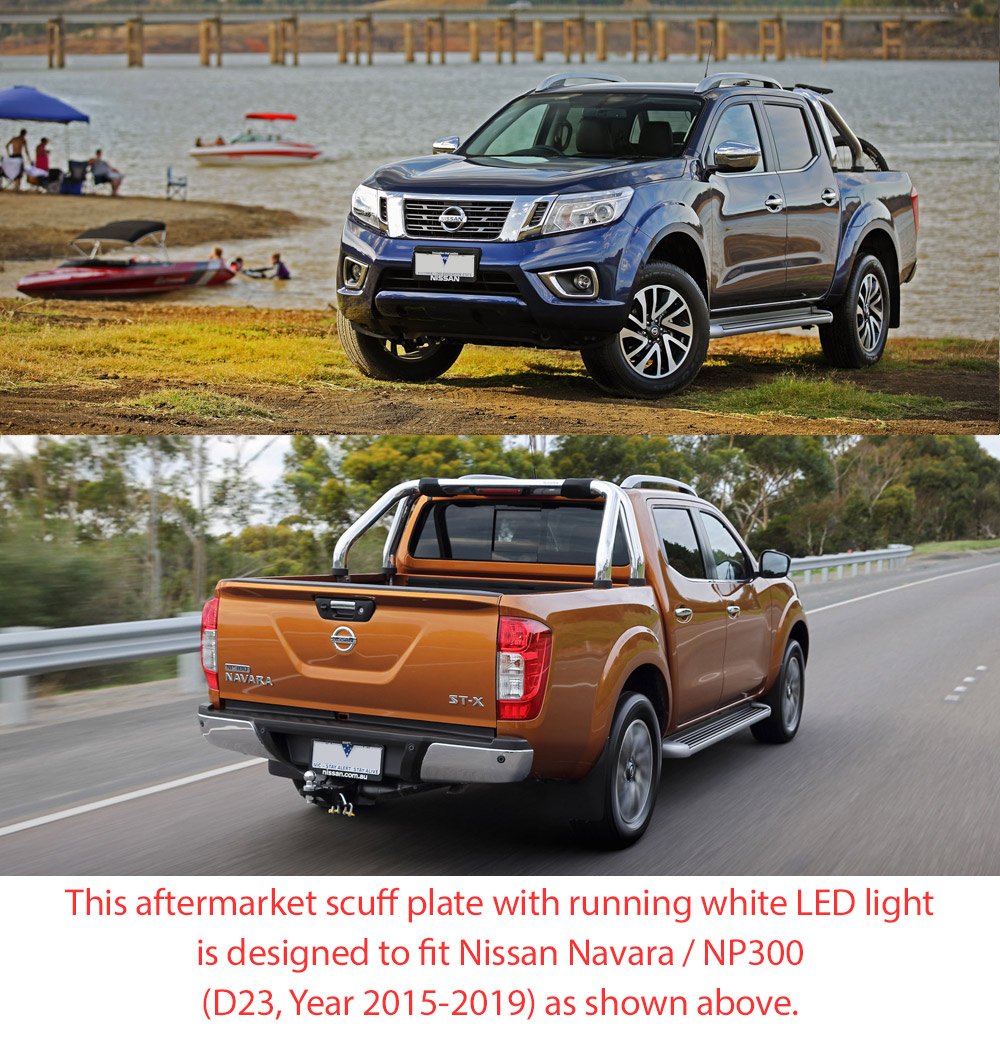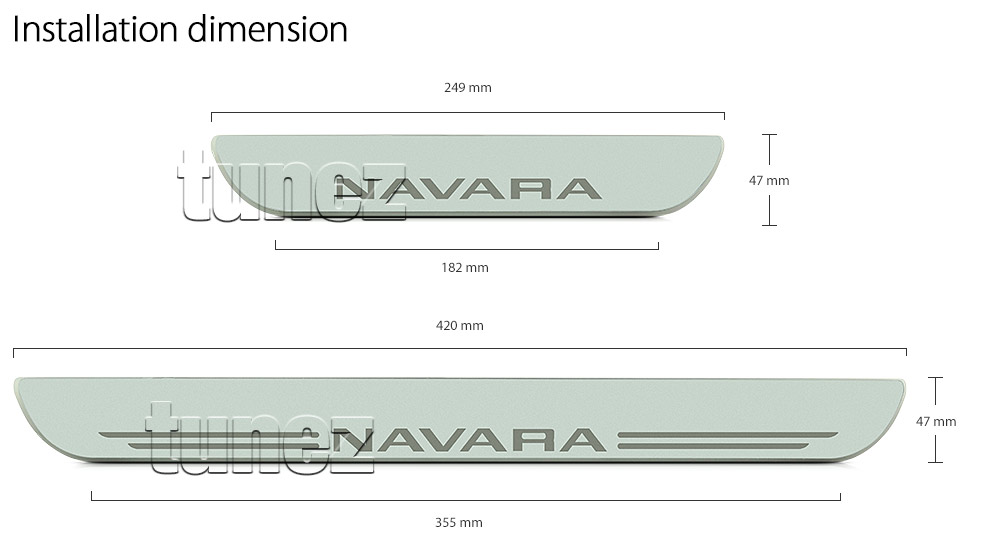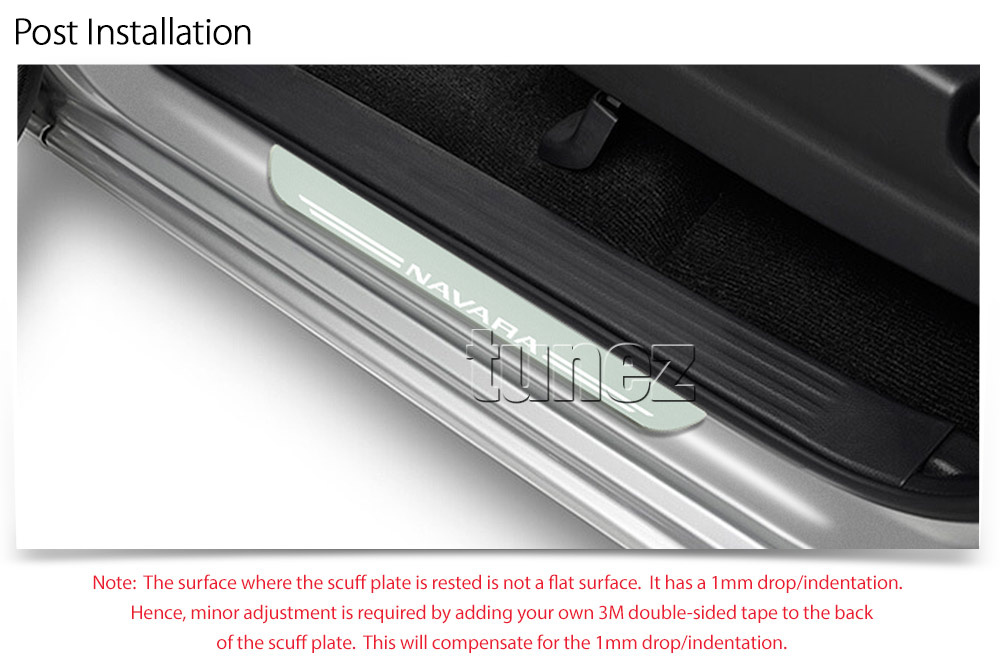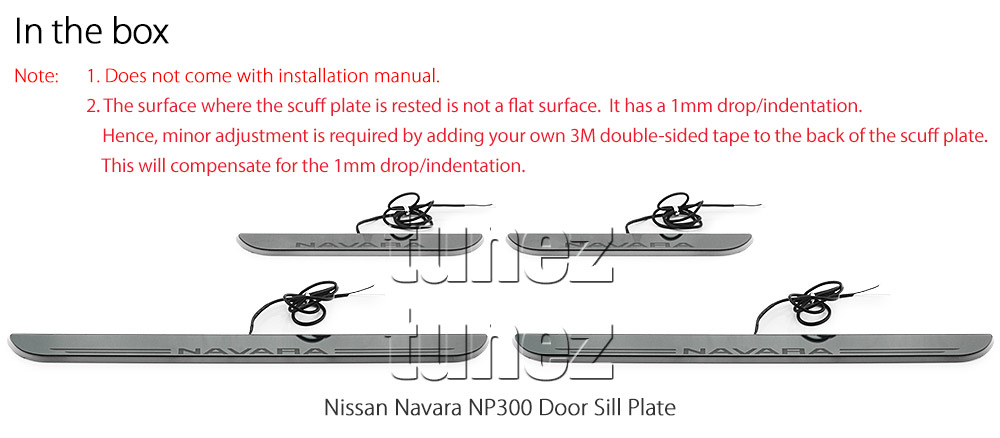 This aftermarket scuff plate with running white LED light is designed for Nissan Navara / NP300 (D23, Year 2015-2019).

It sits on the outer door sill for a more sophisticated look and adds another layer of protection to your body paint.

Beautifully designed.

Note:
1. The mirror-like finish surface is made of plastic, hence it is bound to get scratches. Please handle with care.
2. The surface where the scuff plate is rested is not a flat surface. It has a 1mm drop/indentation. Hence, minor adjustment is required by adding your own 3M double-sided tape to the back of the scuff plate. This will compensate for the 1mm drop/indentation.
Compatibility
Make and model

Nissan Navara / NP300 (D23, Year 2015-2019)

Badge

DX
RX
SL
ST
ST N-SPORT
ST-X
ST-X N-SPORT
Specifications
Colour

- Mirror-like finish
- White LED light

Material

- Made of durable plastic, however the surface is bound to get scratches
- Please handle with care

Thickness

7mm inclusive of 3M tape

Weight

400g (0.88 lbs)