Head Tail Rear Light Lamp Cover For Ford Everest UA Matt Black 2015-Present
Brand: TUNEZ
Product Code: FEM01
Availability: In stock
Have a question?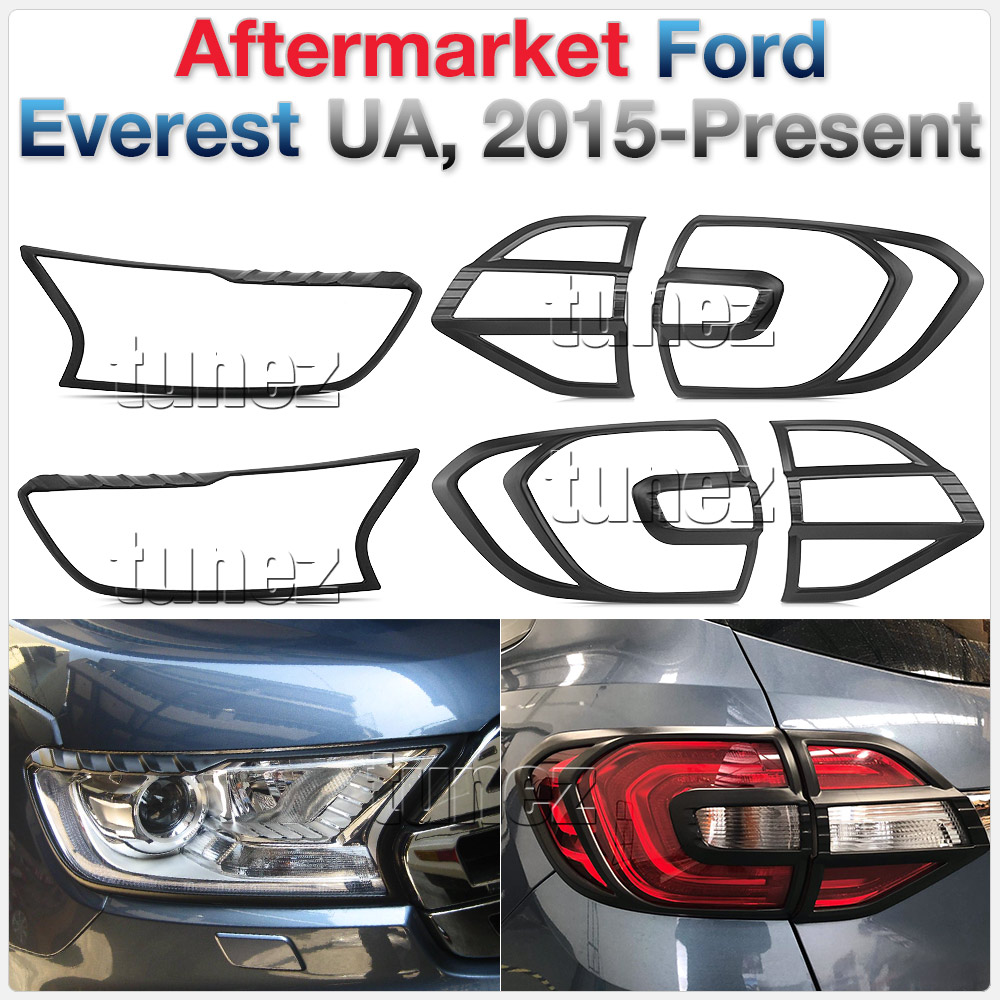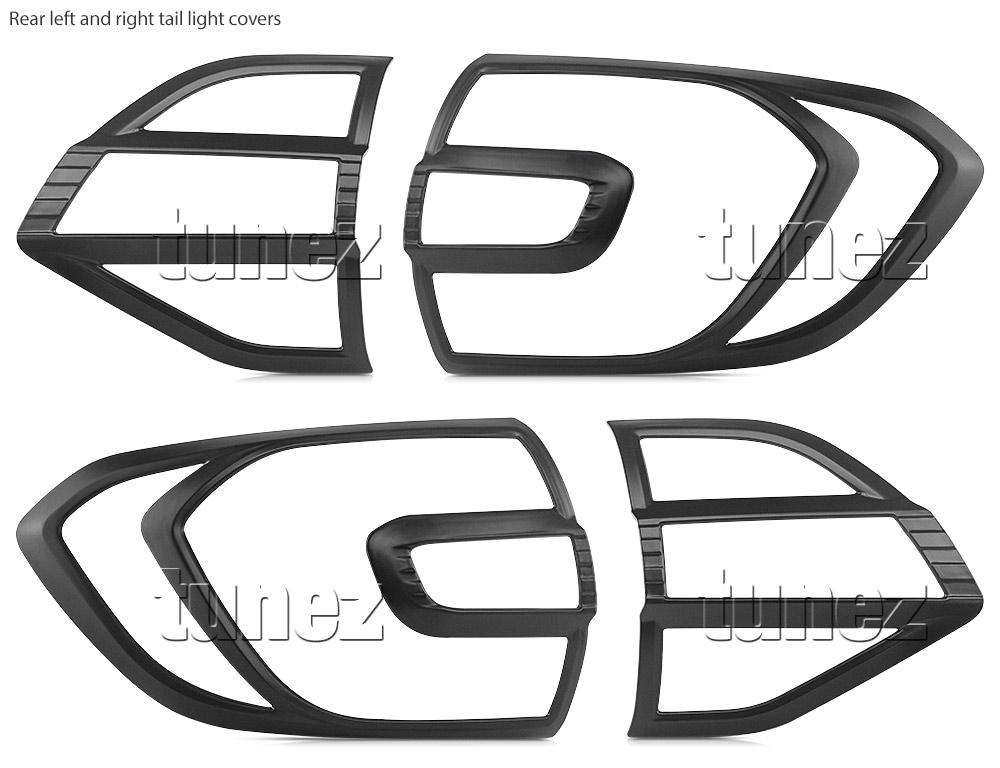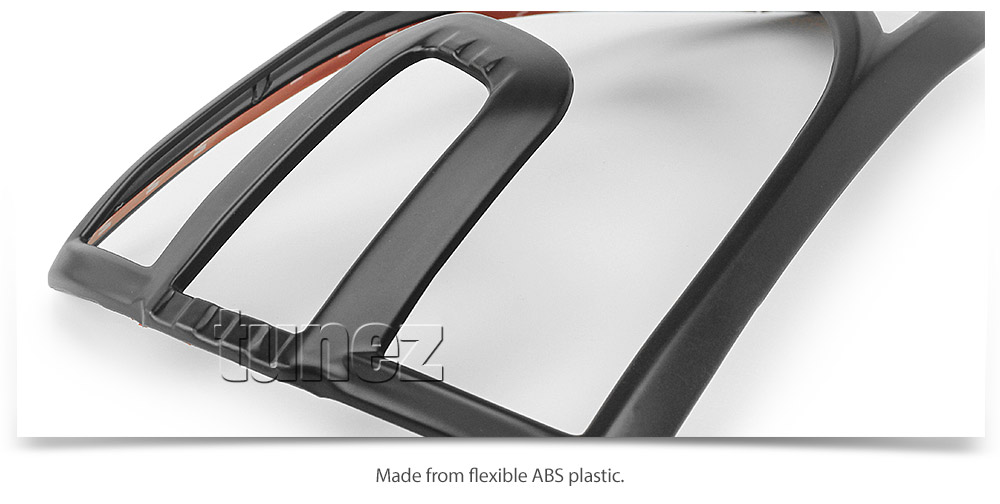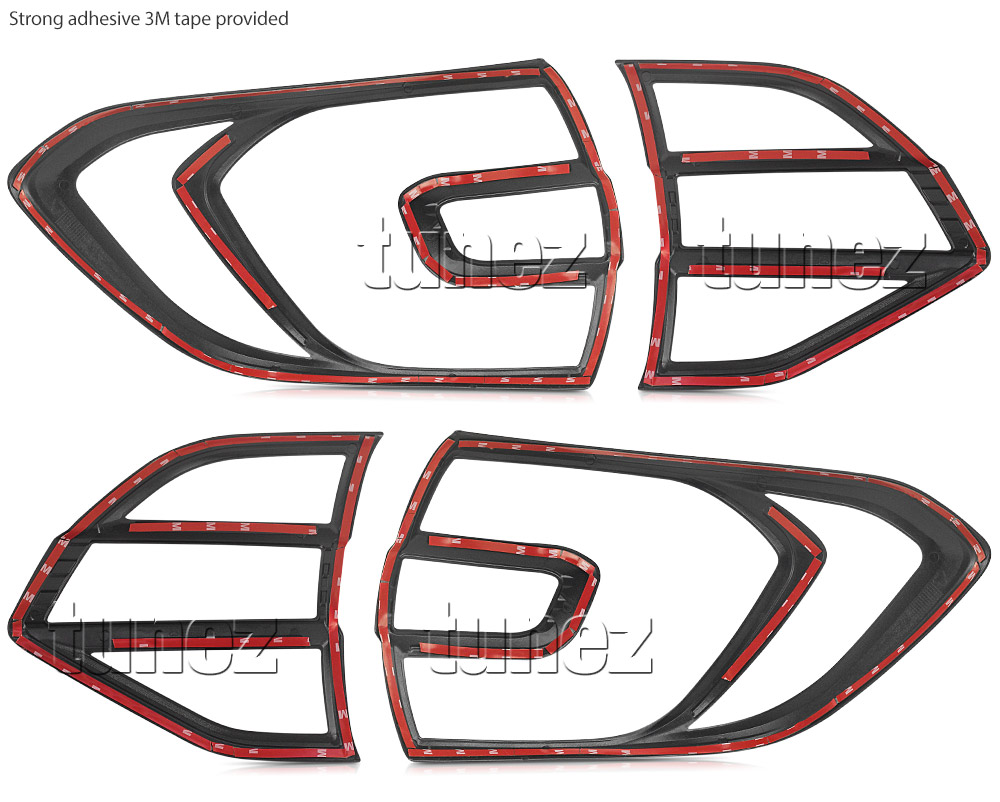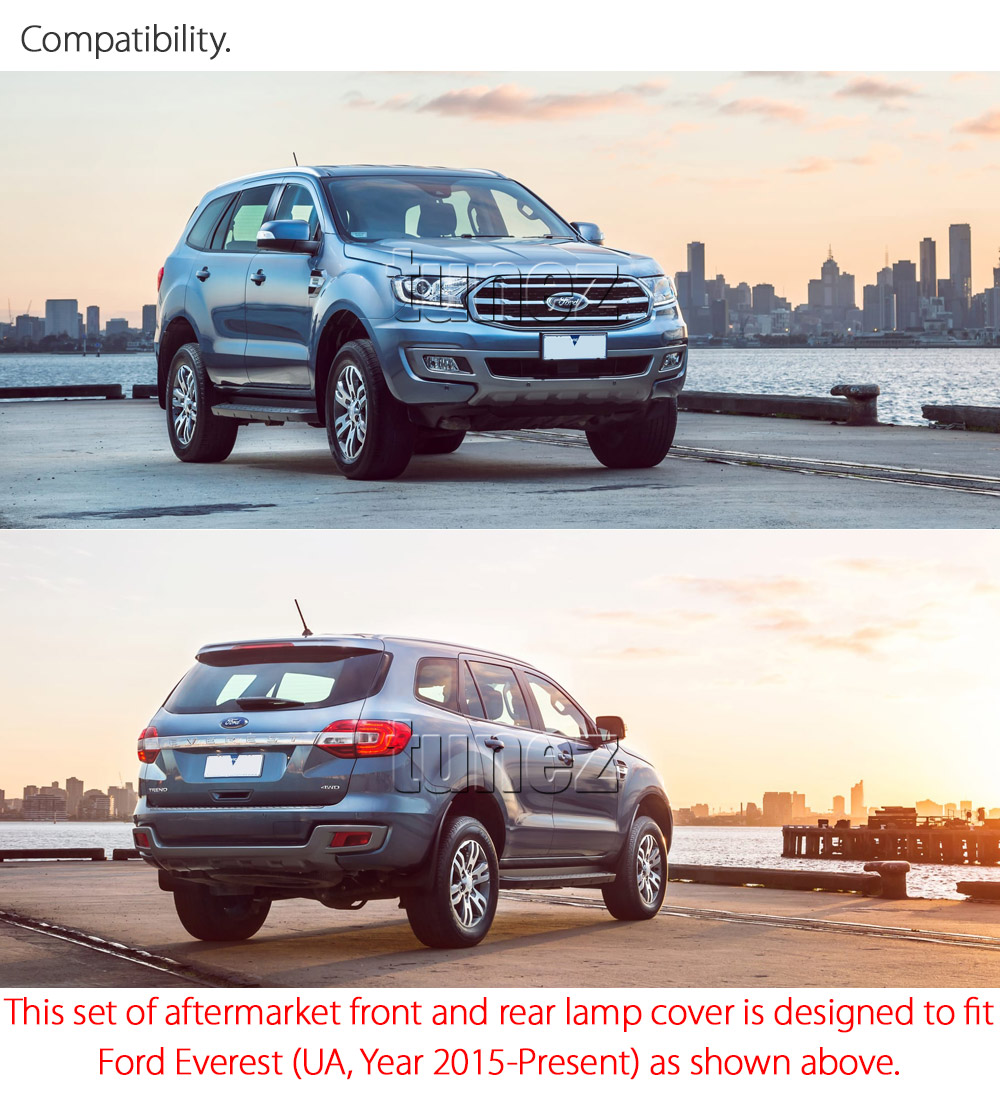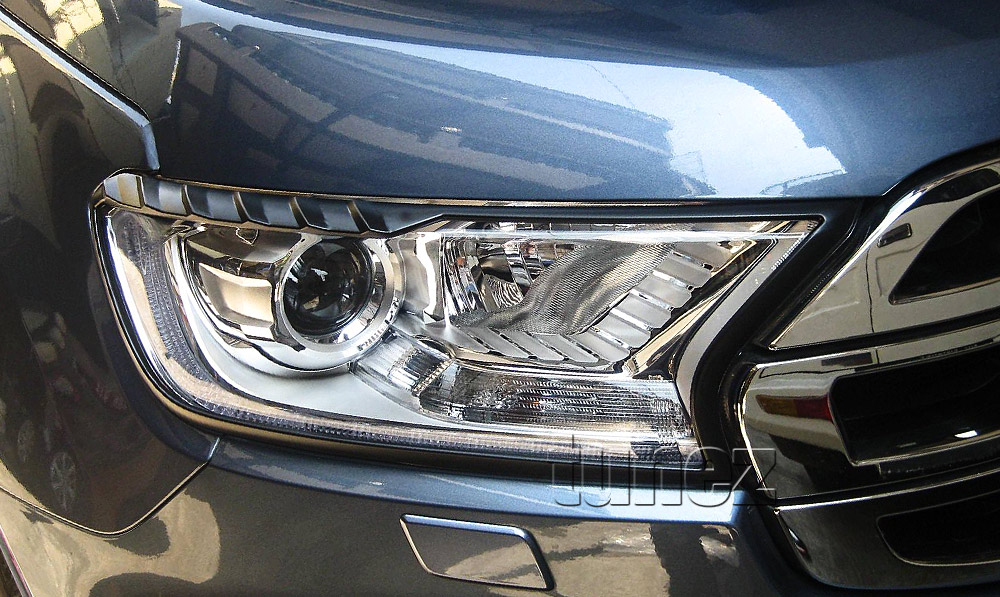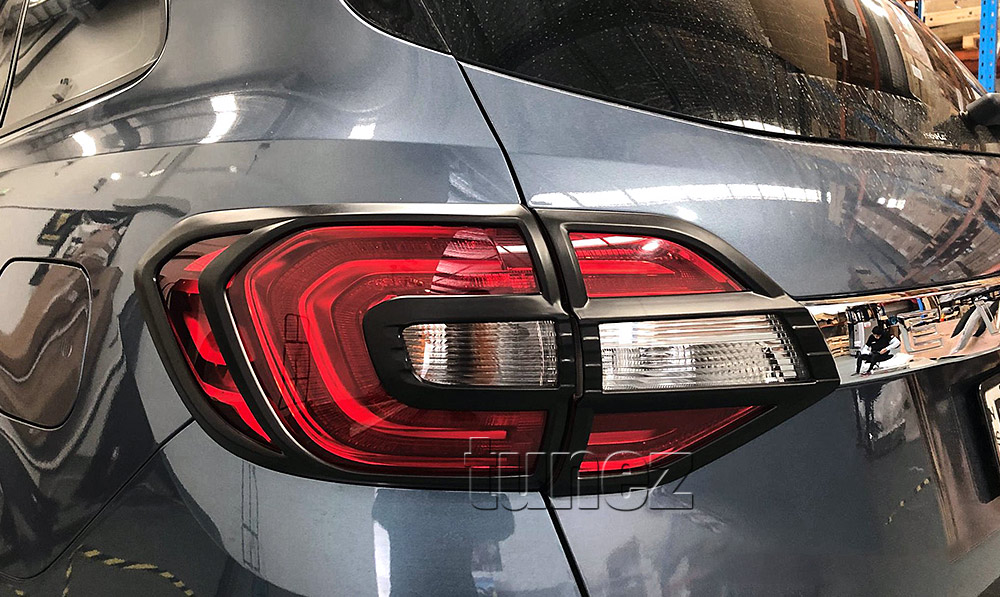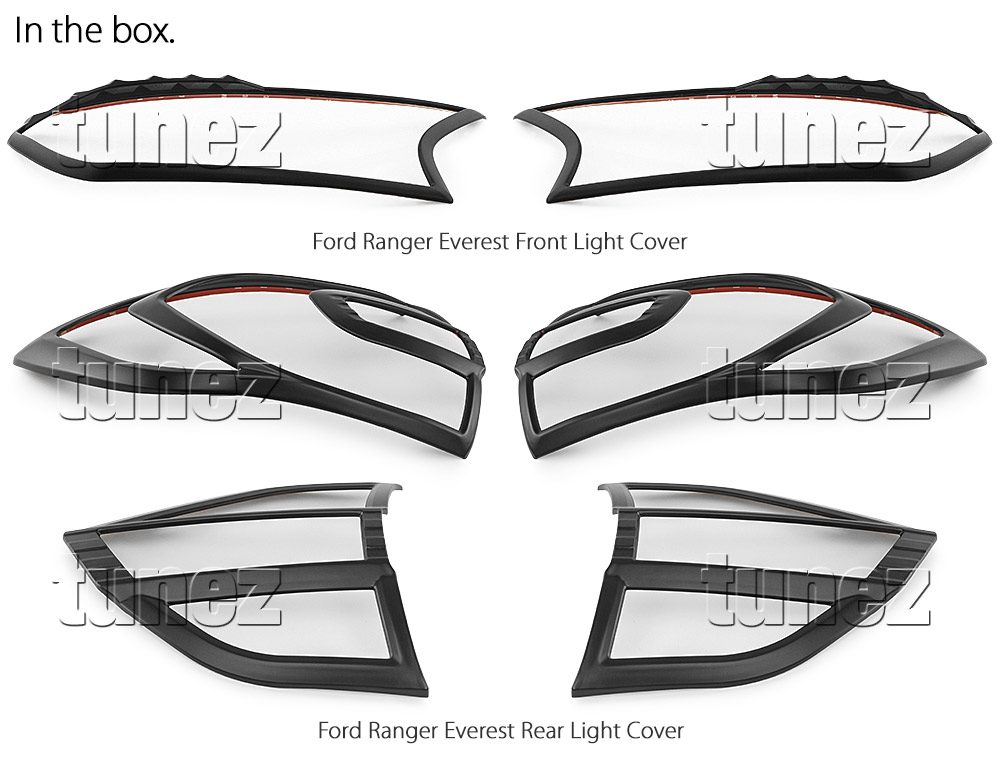 This set of front and rear light covers is designed for Ford Everest (UA, Year 2015-Present), Ambiente Titanium Trend Sport.

Beautifully designed.
All buyers, kindly note:
• Place lamp cover over headlight/tail light and thoroughly examine the positioning of your part, making sure it is centered and matches the curvature of the mounting surface.
• Clean (with alcohol if necessary) and dry surface for lamp cover to stick properly.
• Use a heat gun and blow on the headlamp/tail light surface
where the lamp cover will mount.
• Peel off the 3M tape backing and blow the tape (the sticky part) with a heat gun.
• Carefully position the lamp cover and stick them onto
headlight/tail light.
• Apply pressure
for about 30 seconds on all mounting places and it's done!
Compatibility
Make and model

Ford Everest (UA, Year 2015-Present)

Badge

Ambiente
Titanium
Trend
Sport
Hardware
Material

- Made from flexible ABS plastic
- 3M double sided tape provided

Colour

Matte black