H11 Lumileds LED Car Conversion Headlight Bulb White High Low Beam Fog Light Kit
Brand: TUNEZ
Product Code: LEDH1101
Availability: In stock
Have a question?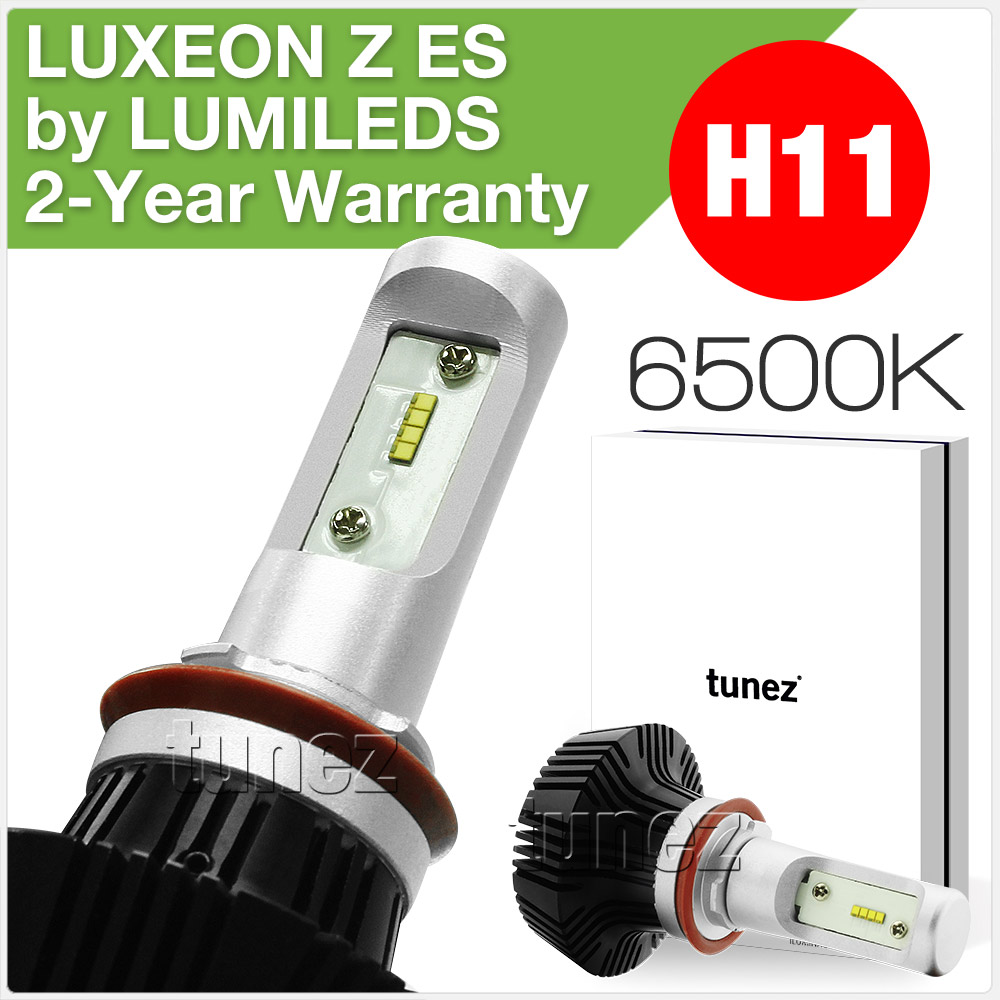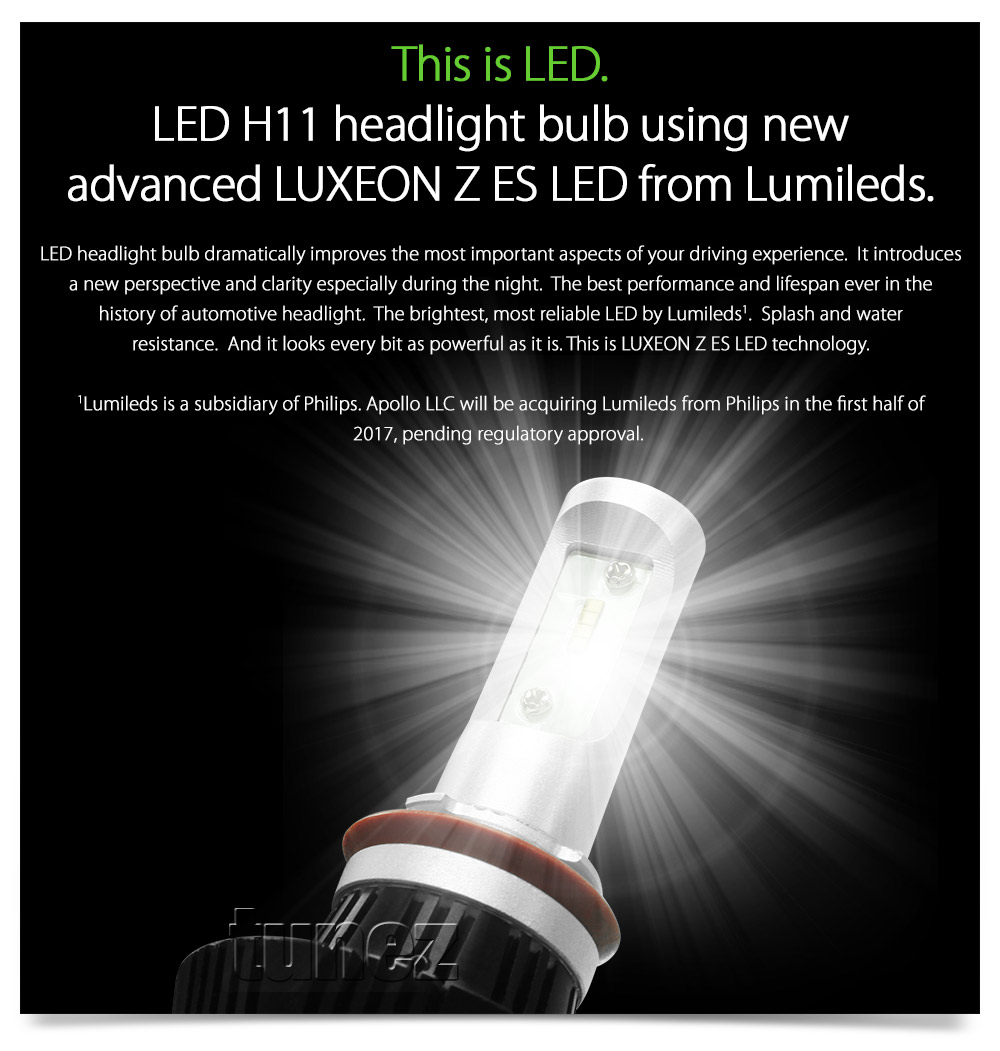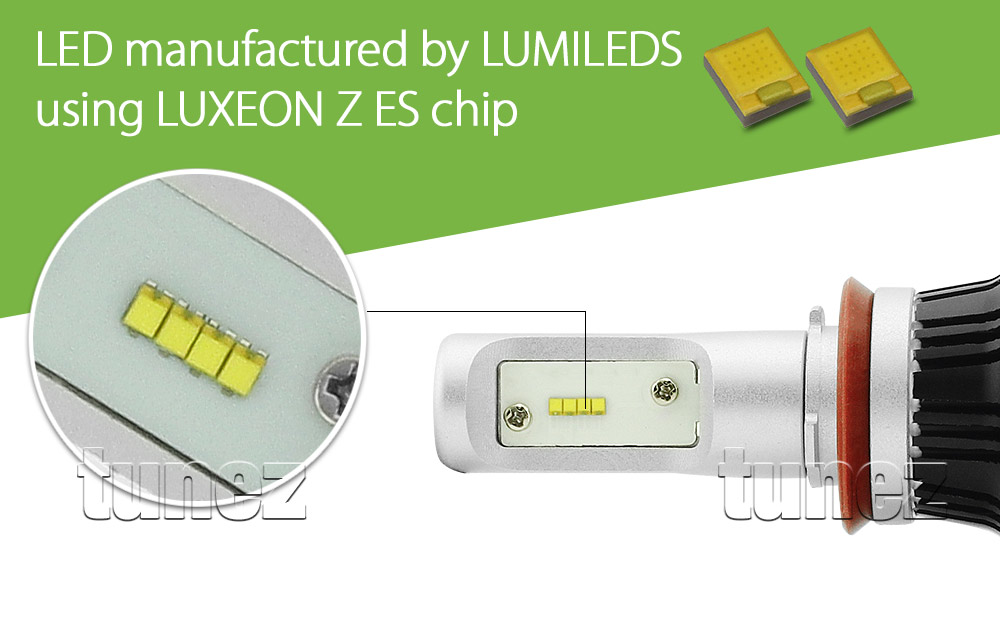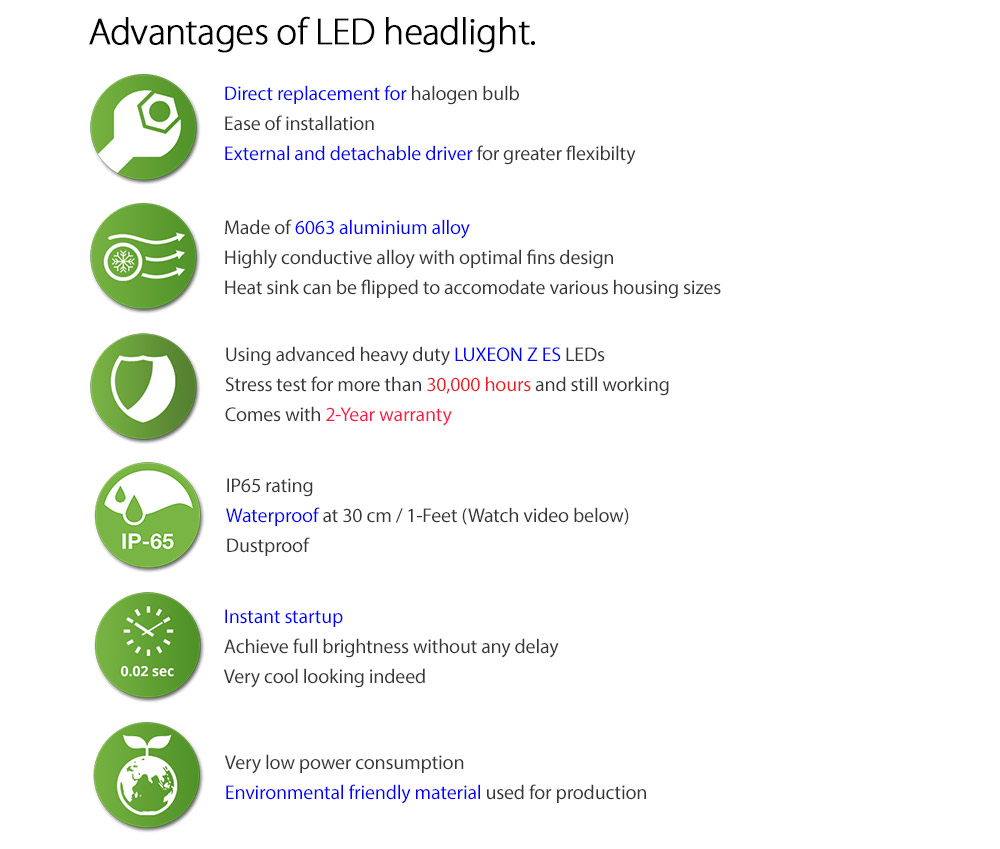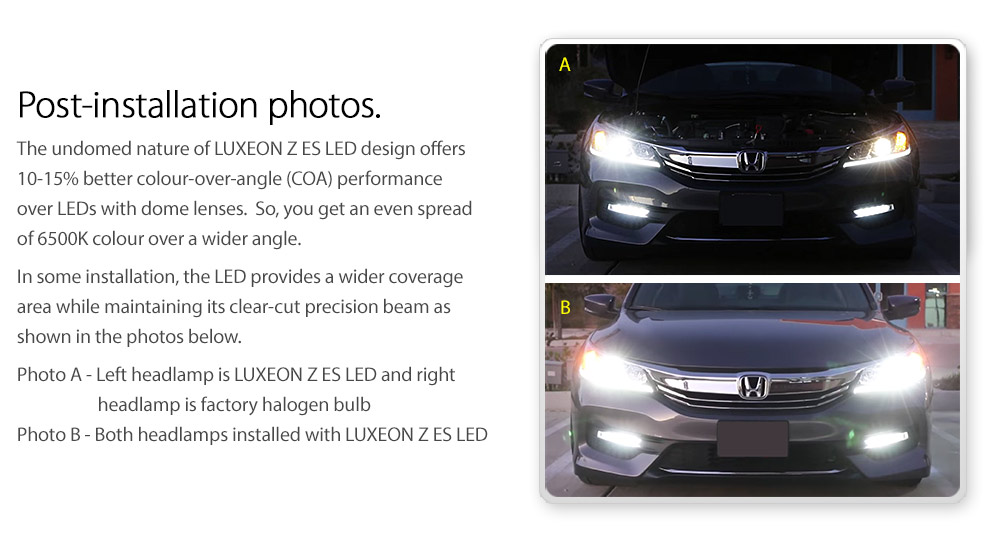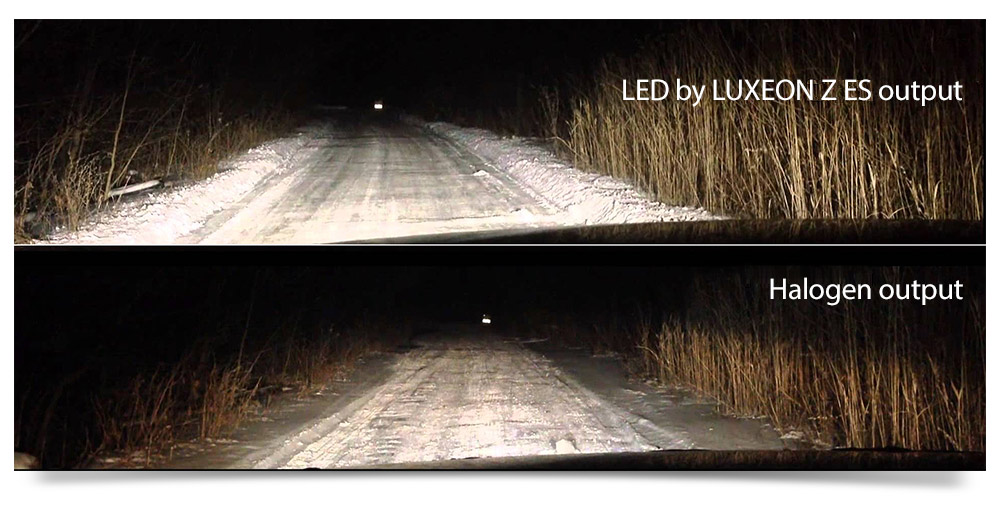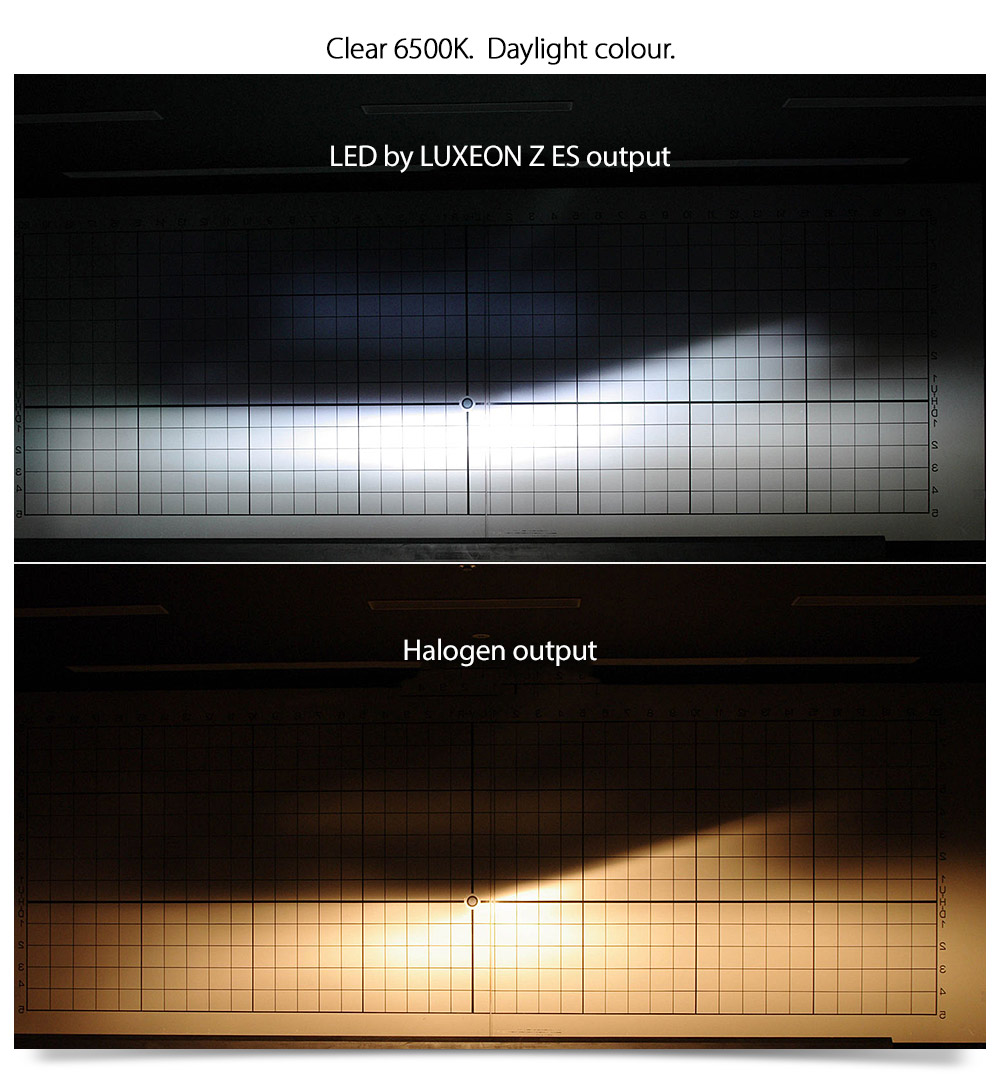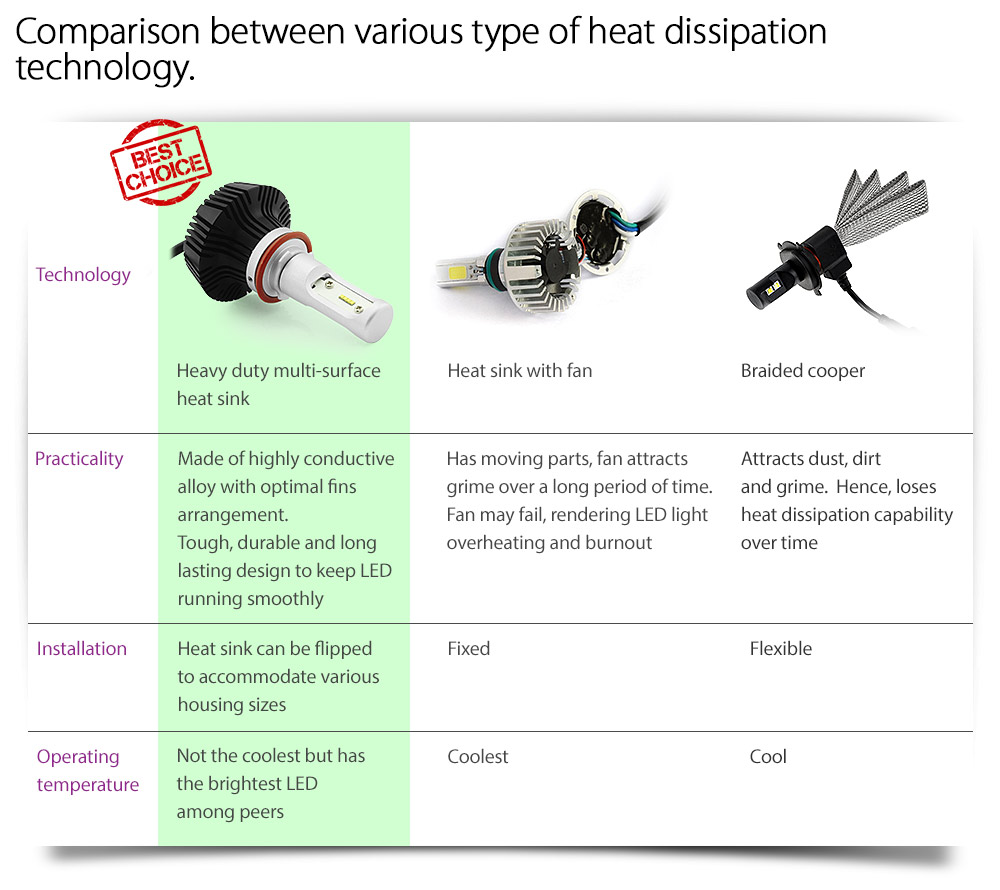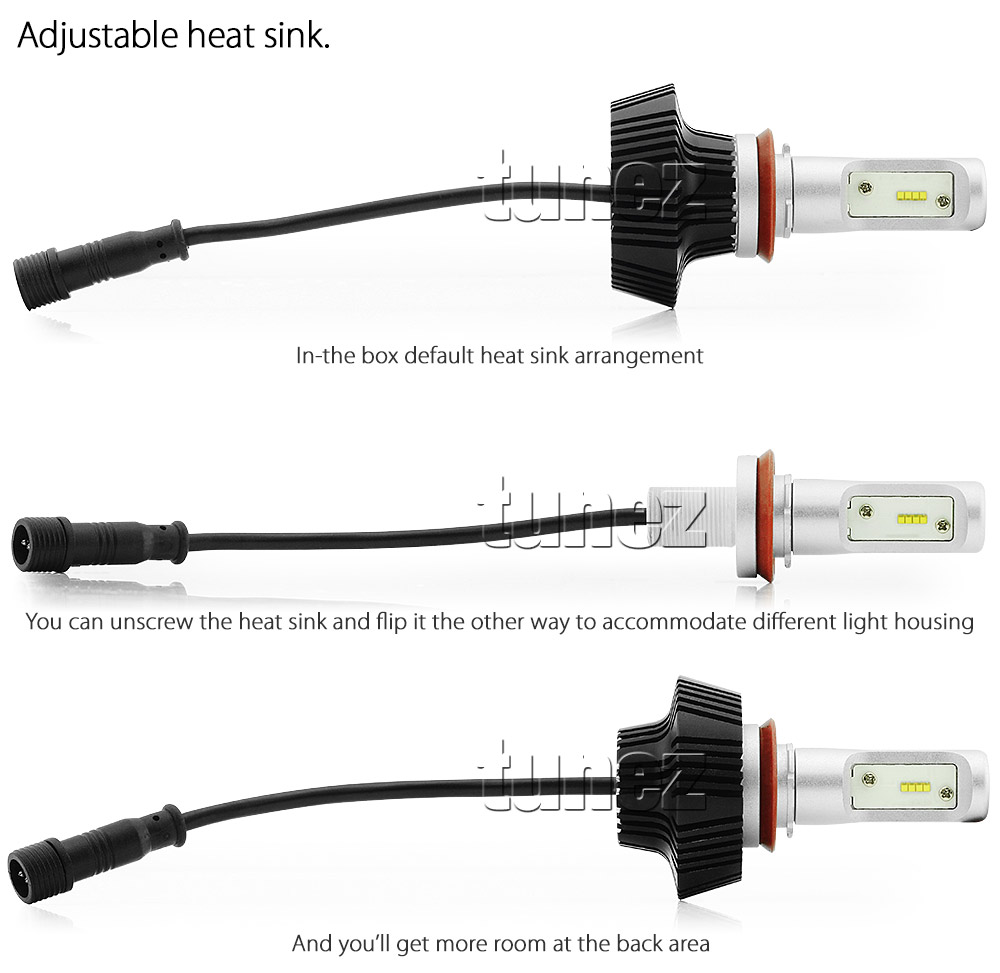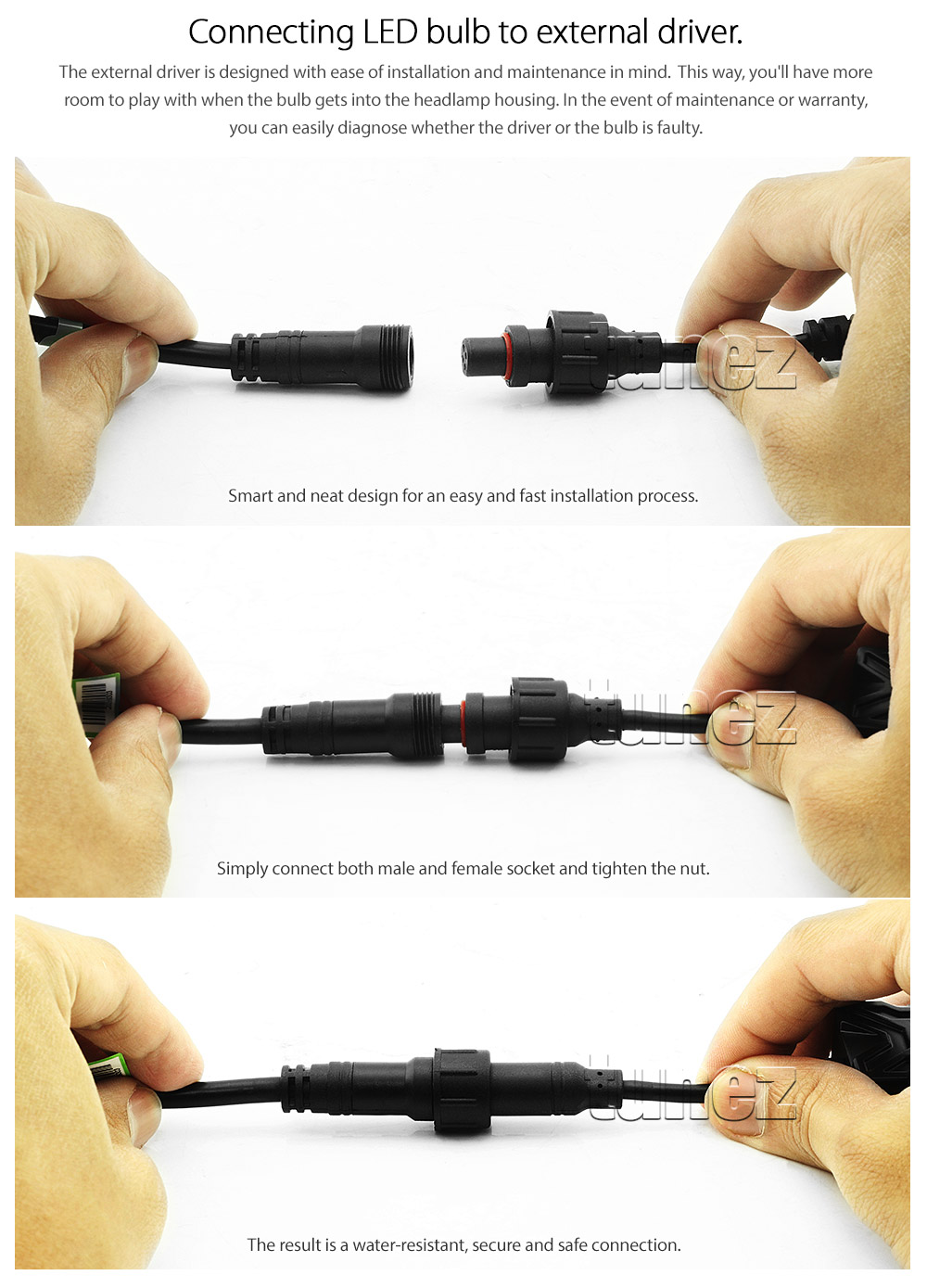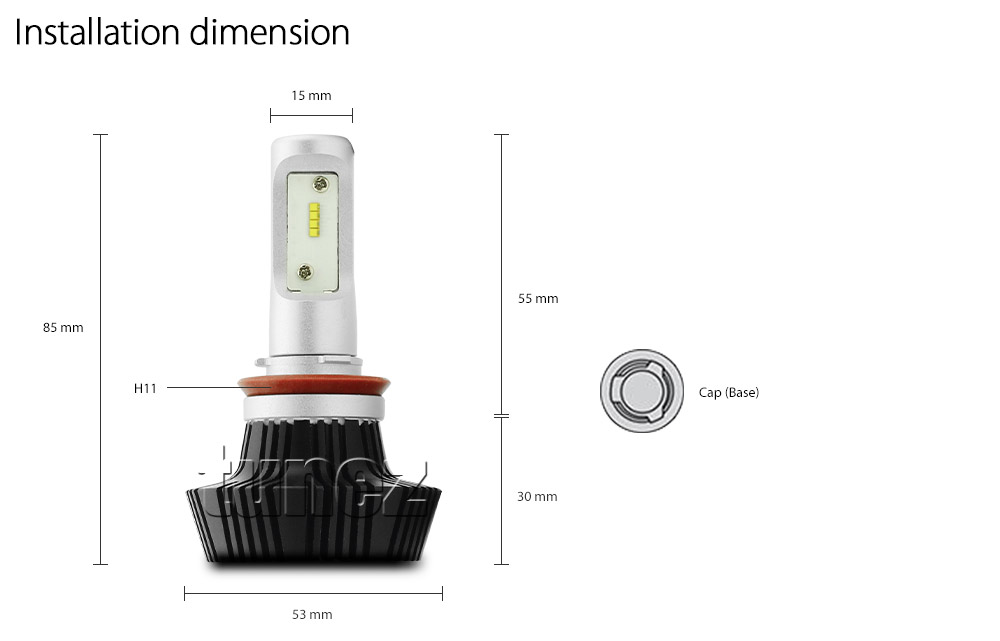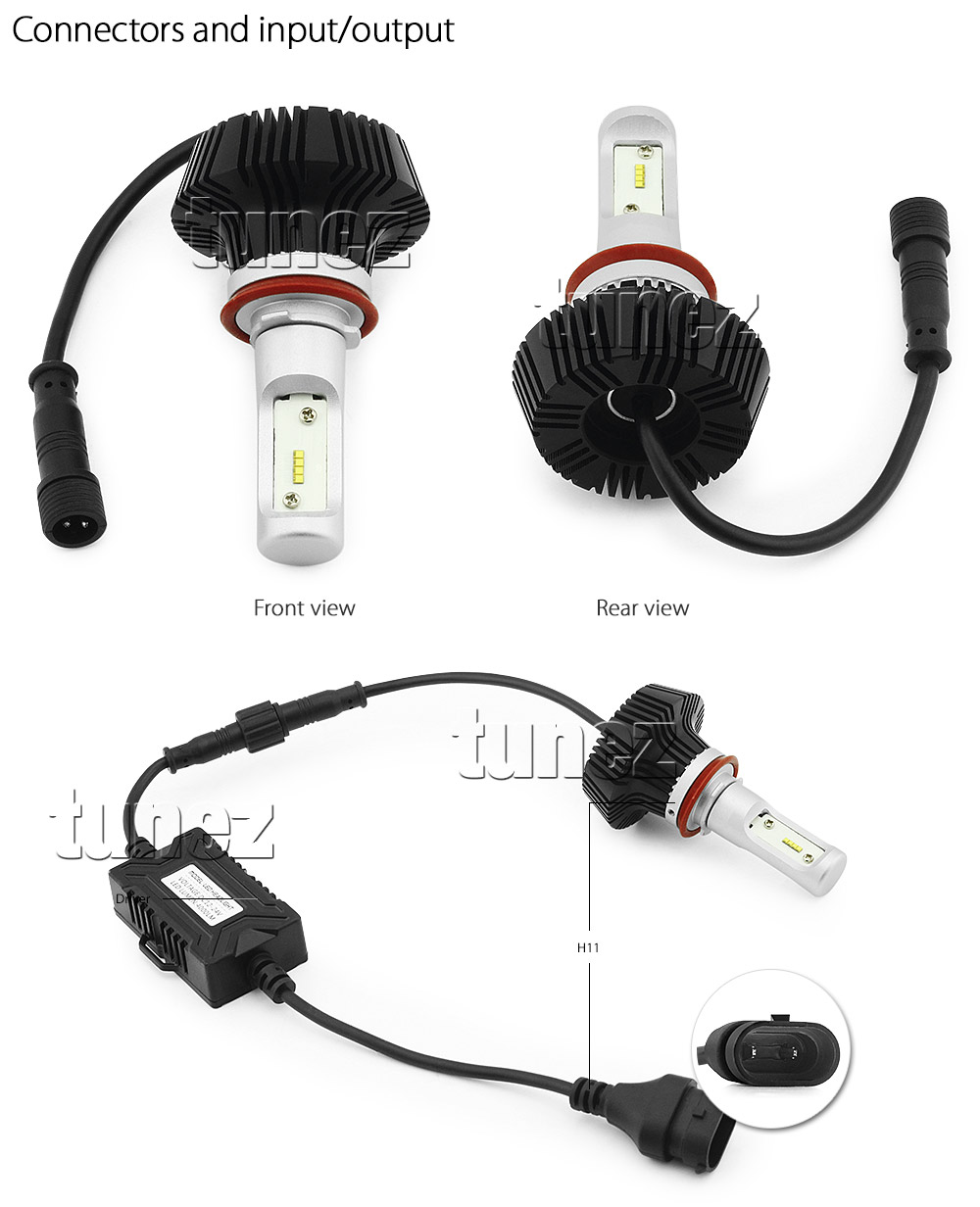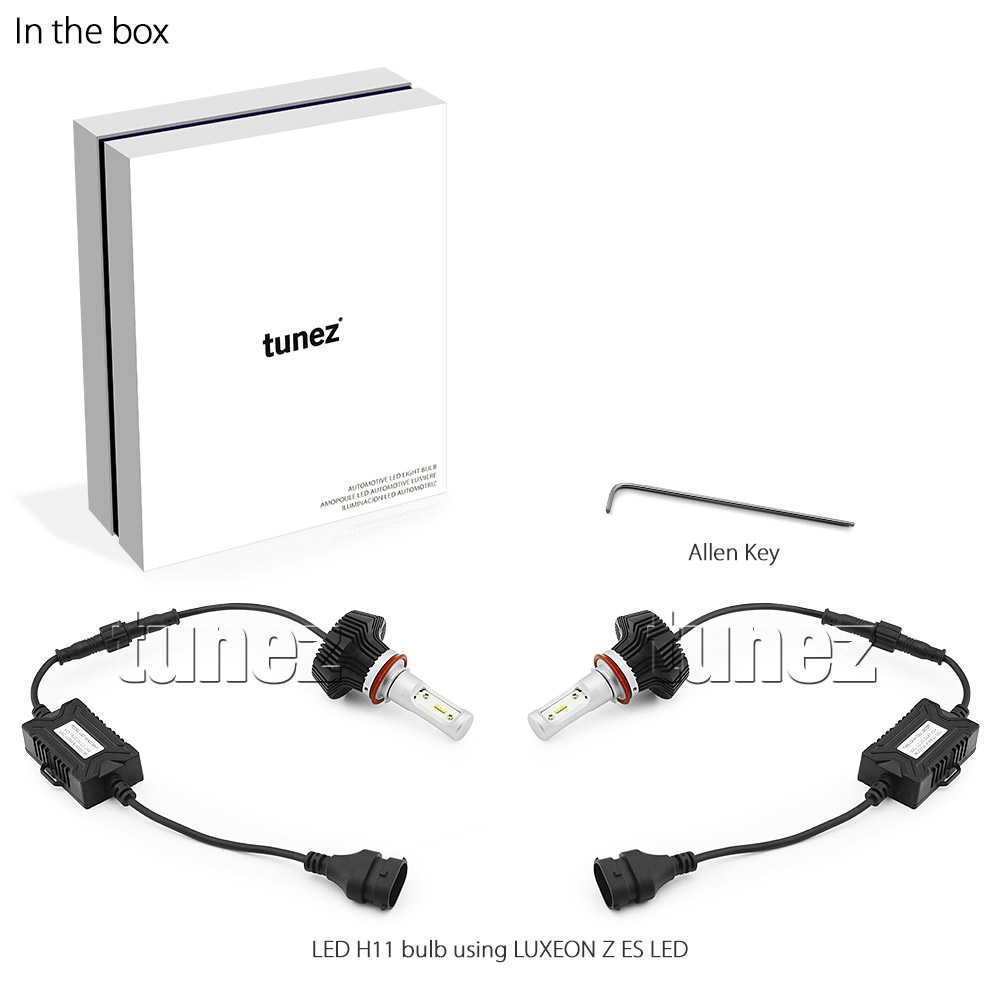 This is a set of LED H11 headlight bulb using new advanced LUXEON Z ES LED from Lumileds1.

LED headlight bulb dramatically improves the most important aspects of your driving experience. It introduces a new perspective and clarity especially during the night. The best performance and lifespan ever in the history of automotive headlight. The brightest, most reliable LED by Lumileds. Splash and water resistance. And it looks every bit as powerful as it is. This is LUXEON Z ES LED technology.

1Lumileds is a subsidiary of Philips. Apollo LLC will be acquiring Lumileds from Philips in the first half of 2017, pending regulatory approval.

Specifications
Technology

LED

Application

- Headlight high beam
- Headlight low beam
- Front fog light

Range

LUXEON Z ES by Lumileds

Type

H11

Colour temperature

White 6500K

Lifespan

30,000 hours @ (1,250 days/3.5 years)

Power supply/Voltage

DC 12V ~ 24V

Start-up

- 0.02 seconds
- Very cool looking indeed

Wattage

- High beam 25W
- Low beam 25W
- Fog light 25W
(+/- 15% tolerance level)

Lumens (lm)

- High beam 4,000lm
- Low beam 4,000lm
- Fog light 4,000lm
(+/- 15% tolerance level)

Heat dissipation technology

- Made of 6063 aluminum alloy
- Highly conductive alloy with optimal fins design
- Heat sink can be flipped to accommodate various housing sizes

Cap (Base)

PGJ19-2

Driver

- External driver for ease of installation and maintenance in mind. This way, you'll have more room to play with when the bulb gets into the headlamp housing
- It is detachable for maintenance or warranty purposes. You can easily diagnose whether the driver or the bulb is faulty

Hardware

Environmental friendly materials used