Car Audio Support CD Player USB MP3 FM Radio Replacment for Focus Transit Facia Fascia Kit Single 1 DIN
Brand: TUNEZ
Product Code: FF09DVD
Availability: Out of stock
Have a question?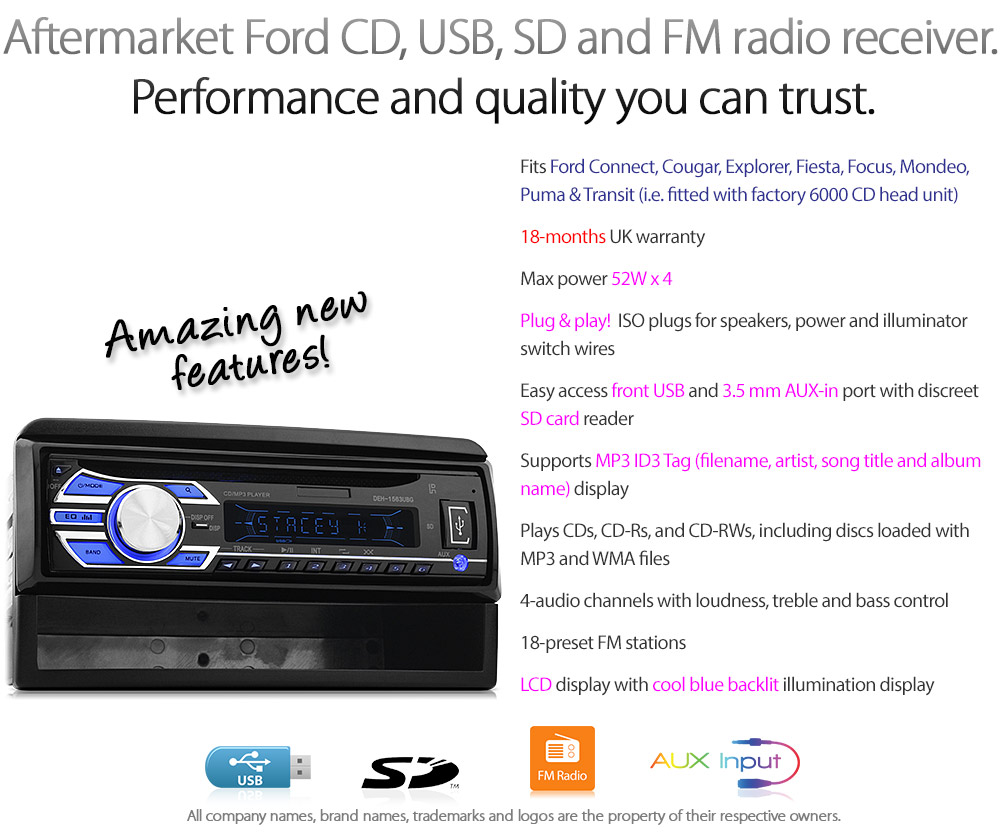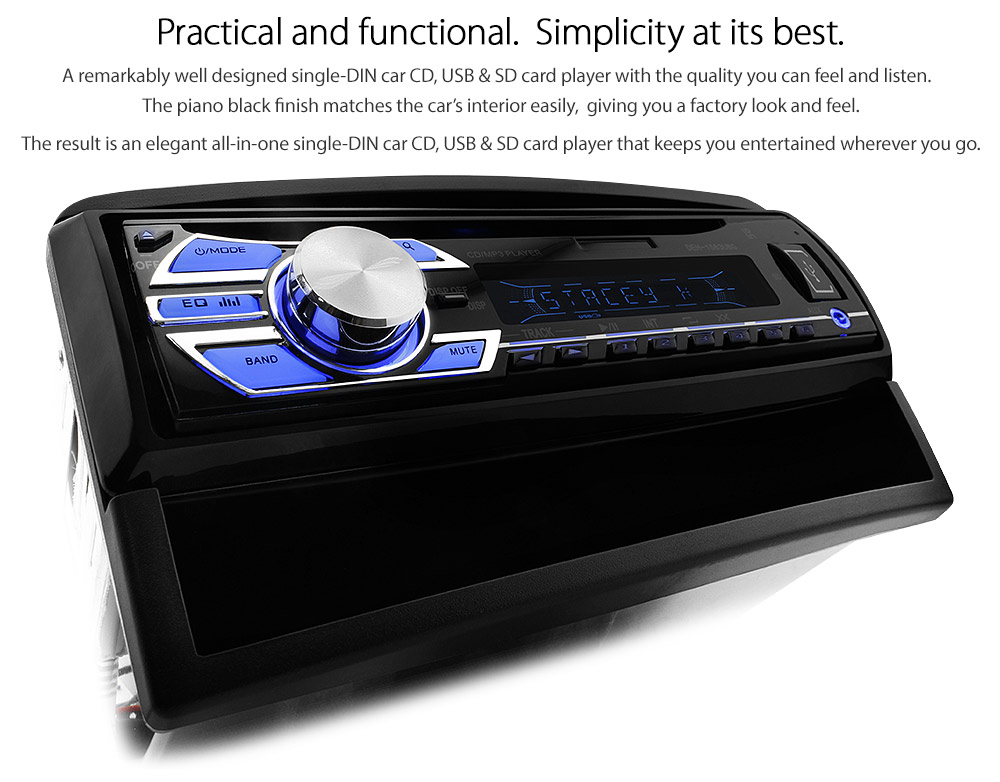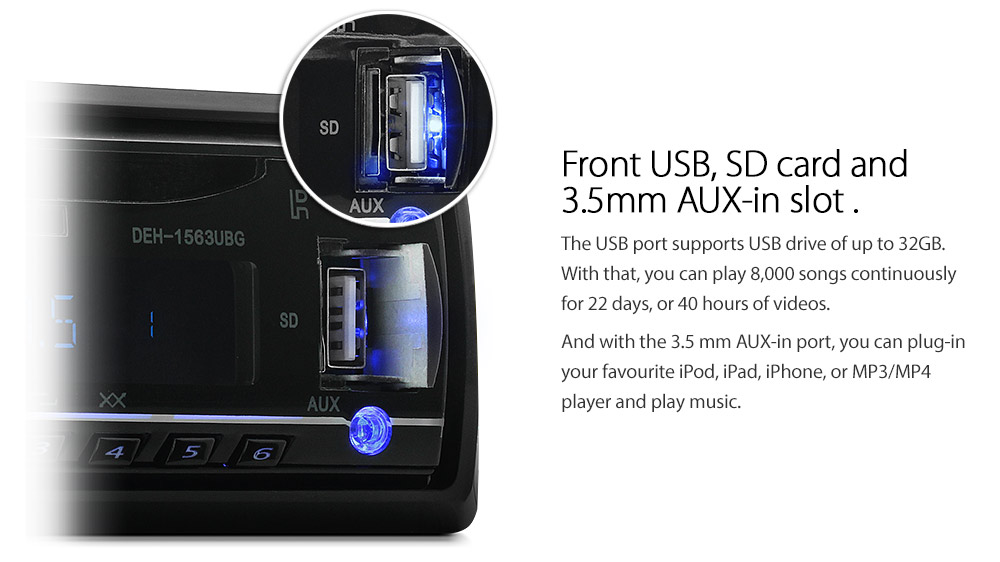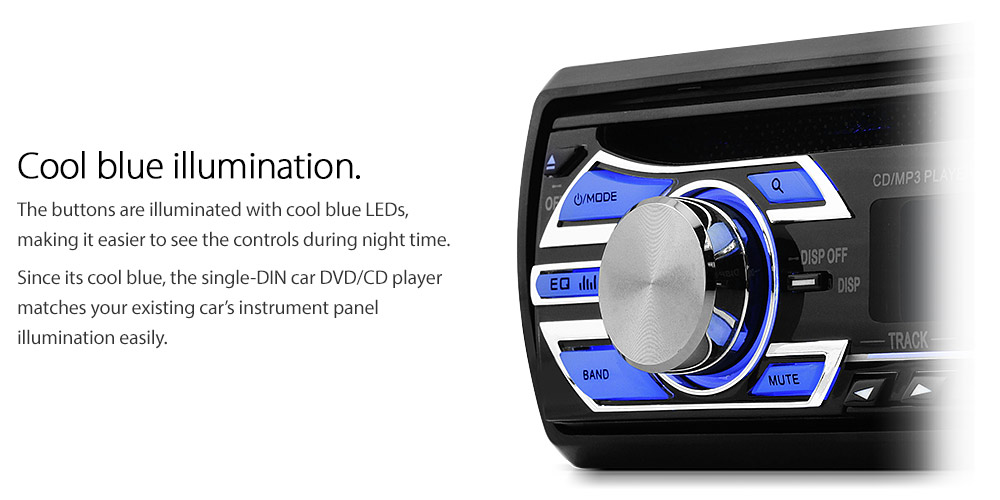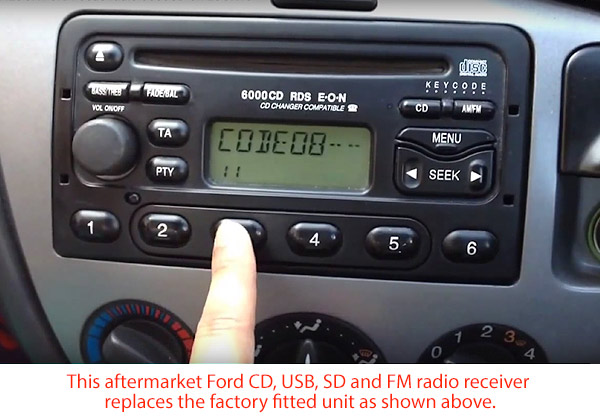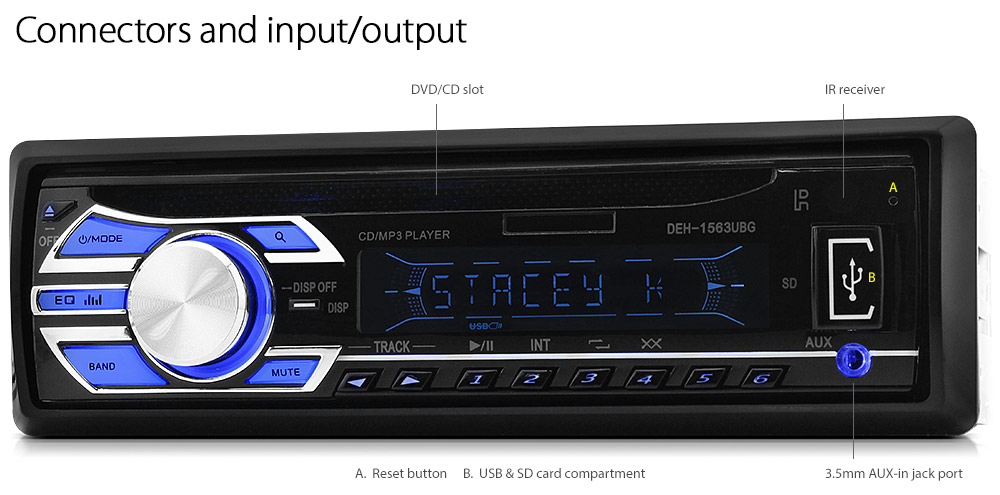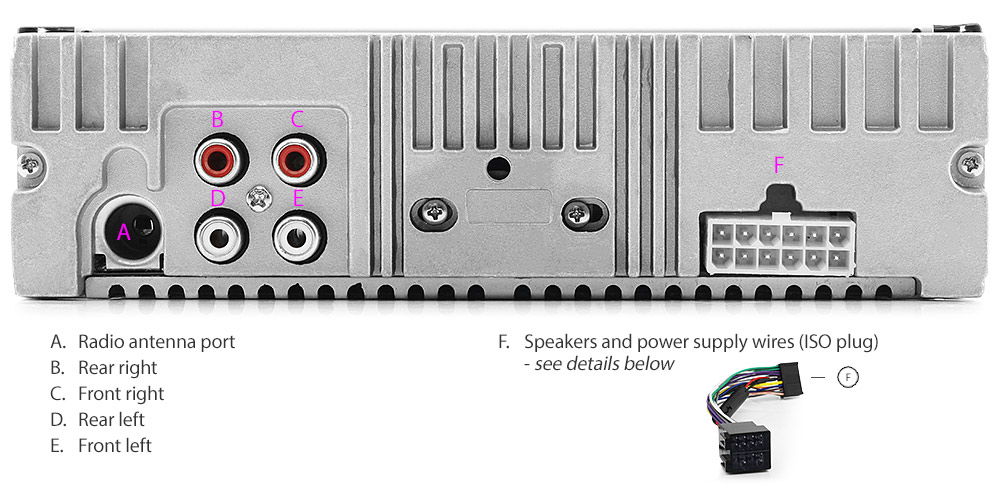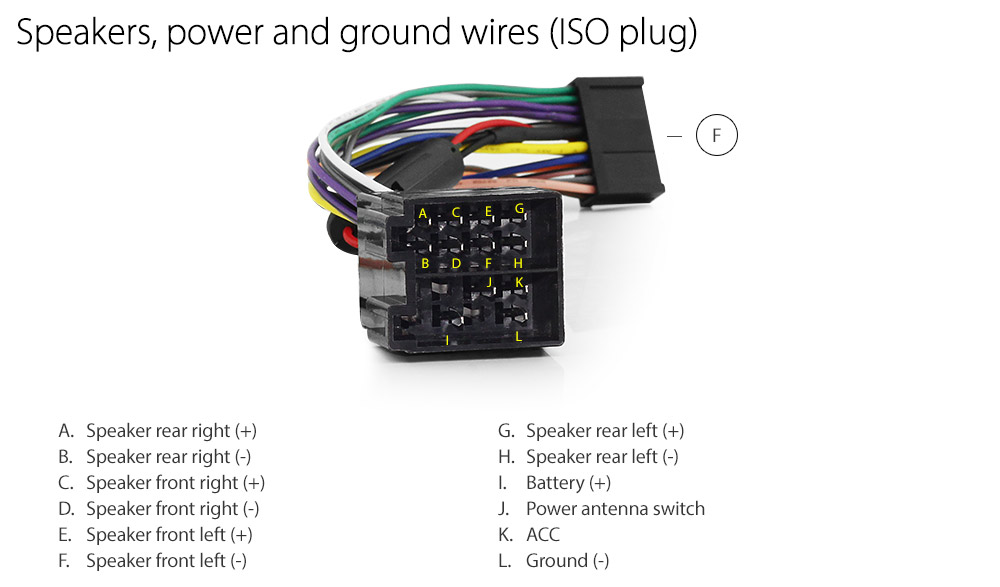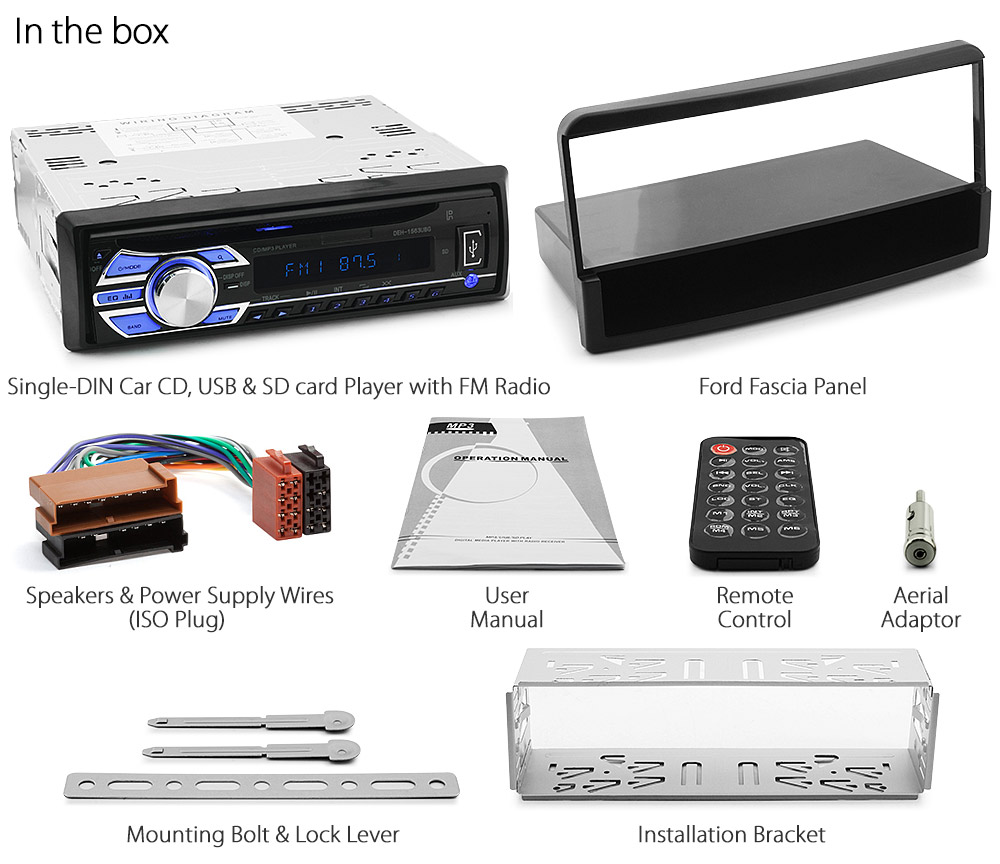 Newly released Ford car CD, USB, SD card player with FM radio.

Piano black finish edition with cool blue backlit illumination.

Beautifully designed front panel.

All buyers, kindly note:

• Send us a message or e-mail of your vehicle's model, year manufactured and badge/series for compatibility check.
• Please ask installer to bench test head unit to ensure it is in working condition before installation.

Compatibility
Ford car models

This Ford CD, USB, SD and FM radio receiver fits most of the following Ford car models below. If you have any doubts, feel free to contact us.

Installation dimension is 188 mm (7.40 inches) x 100 mm (3.93 inches) x 157 mm (6.18 inches), (Width x Height x Depth).

- Connect
- Cougar
- Explorer
- Fiesta
- Focus
- Mondeo
- Puma
- Transit


Media
Compatible media

CD / CD-R / CD-RW / MP3 / WMA

Display

Cool blue illuminated LCD display

USB

- Supports USB thumb drive only and up to 32GB
- Does not support external hard disk, iPod or mobile phones

SD card

Supports up to 32GB

Radio tuner

- 18 present FM channels
- FM frequencies for all region

Systems and controls
Audio and video settings

- Preset EQ settings (Classic, Pop, Rock and User settings)
- Treble and bass settings
- Fader, balance and loud settings

Time/clock display

24 hour mode

Other controls

- Amplifier remote turn on control (REM) switch
- Eco friendly and low power consumption model

Connectors and hardware
Audio and visual (RCA)

Pre-out (Front right, front left, rear right and rear left)

DVD/CD loader

Built-in Electronic Shock Protection (ESP)

Dimension

188 mm (7.40 inches) x 100 mm (3.93 inches) x 157 mm (6.18 inches), (Width x Height x Depth), designed for Ford cars

Sound system

Built-in high fidelity amplifier with maximum power output 52W x 4 (4 Ohm)

Accessories

- Trim plate
- Installation bracket
- Remote control