6 Pcs Set Wide Body Wheel Arch Fender Flare Plastic ABS For Toyota Hilux GUN1
Brand: TUNEZ
Product Code: THF01
Availability: In stock
Have a question?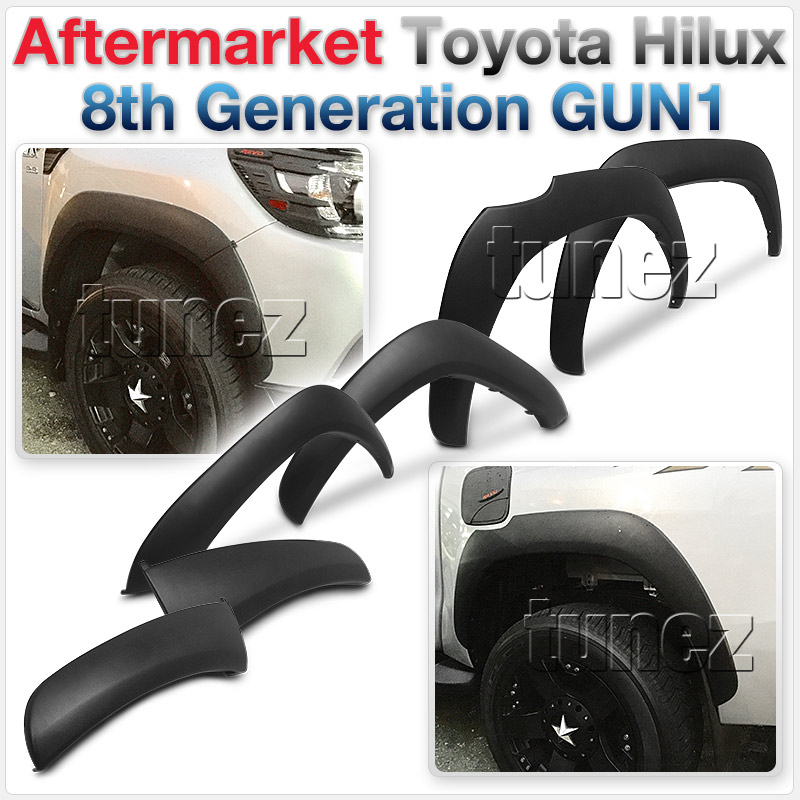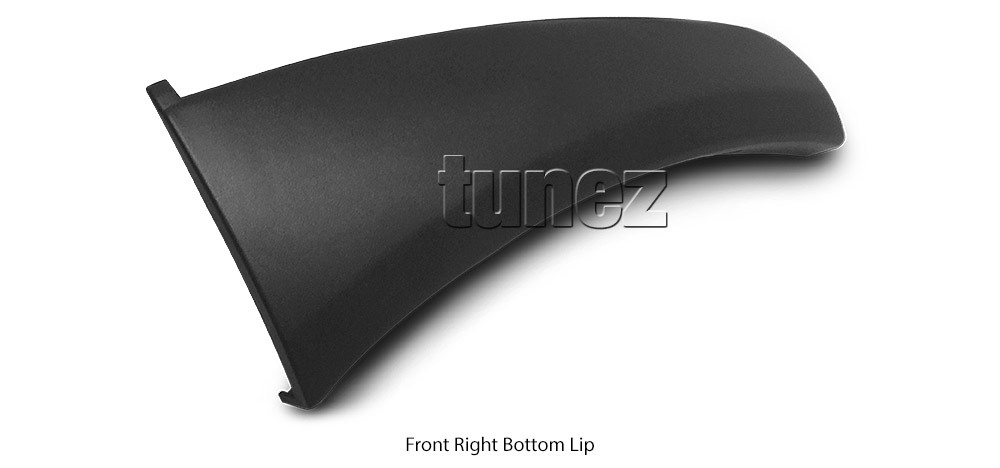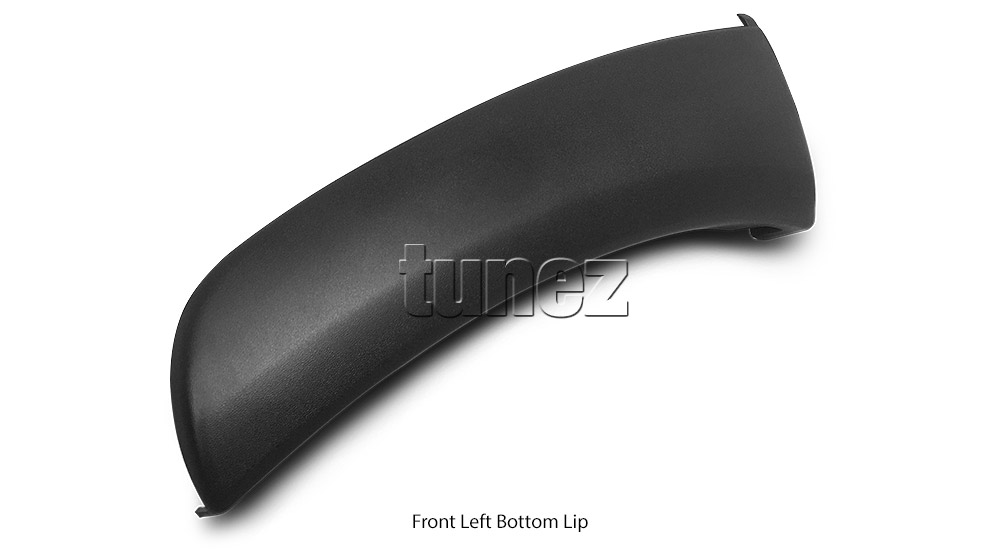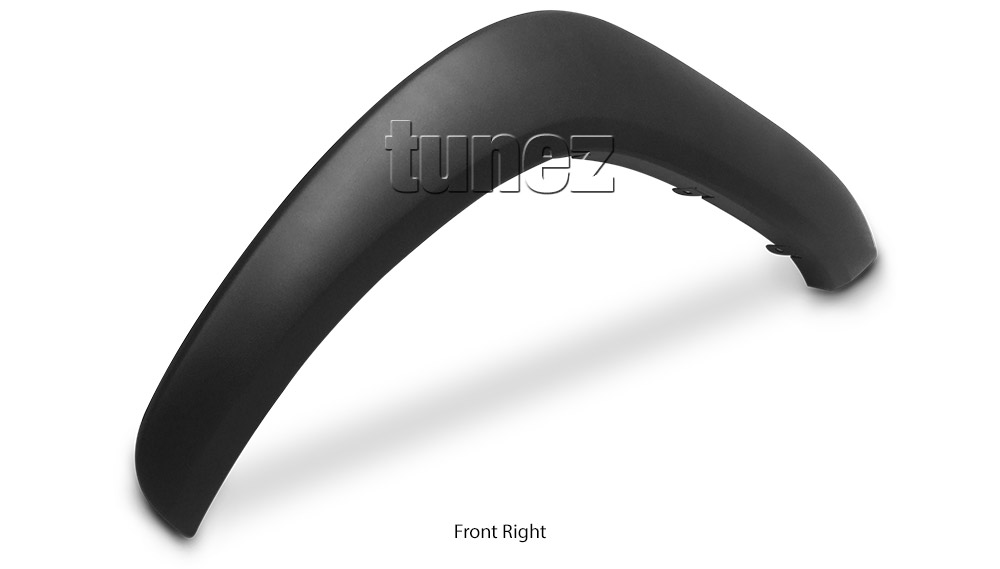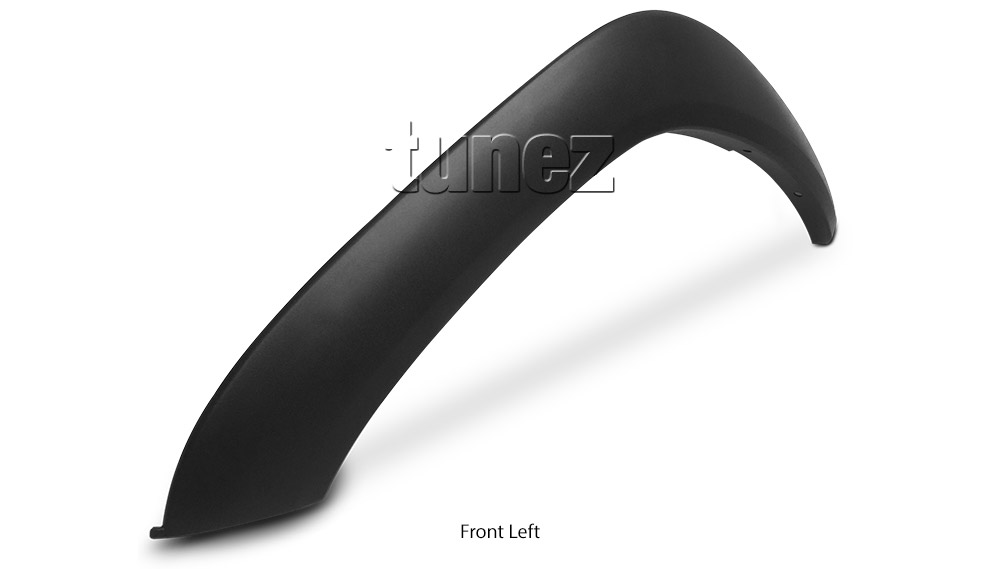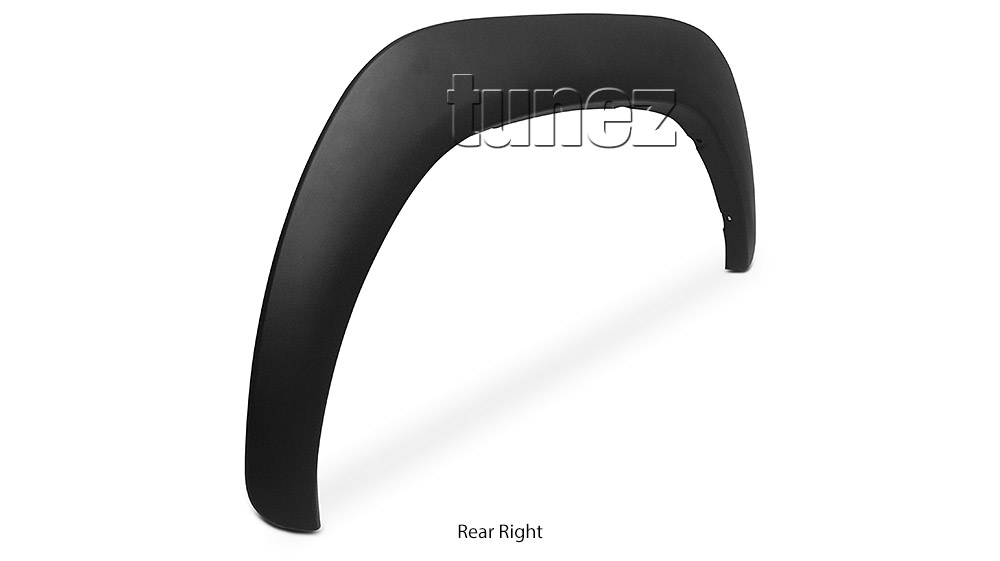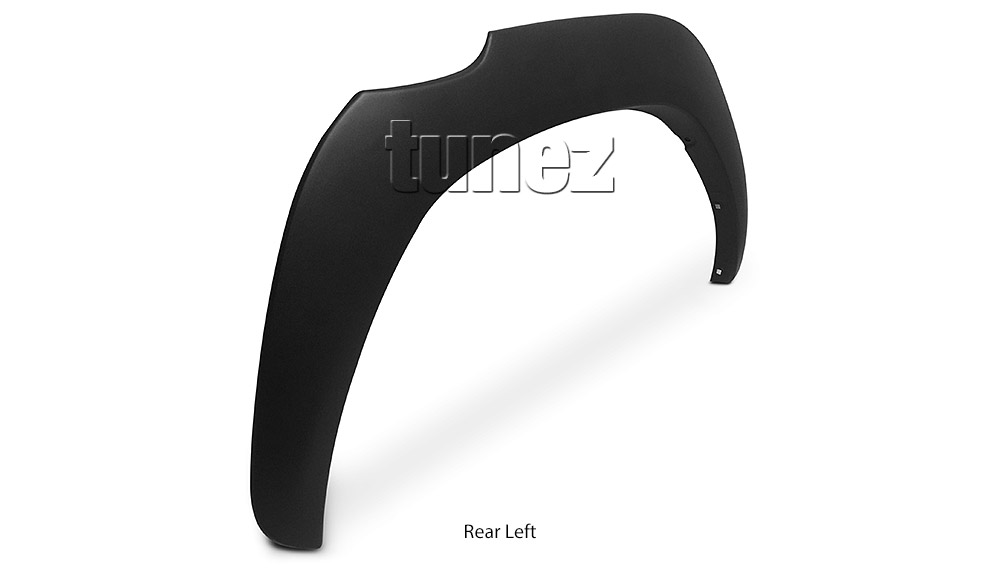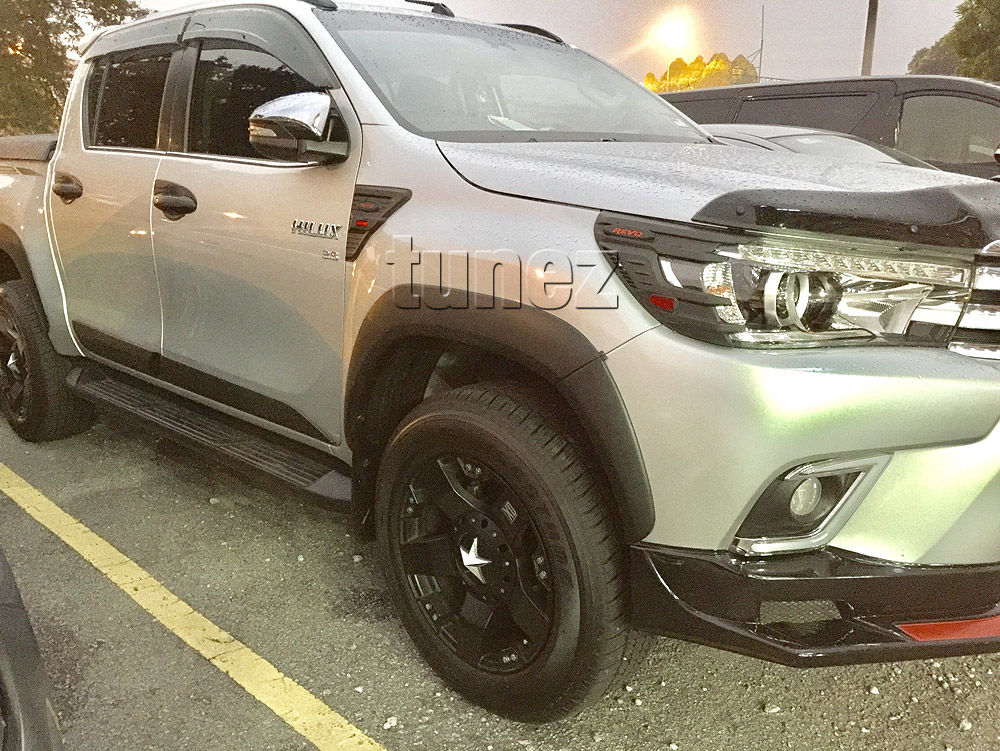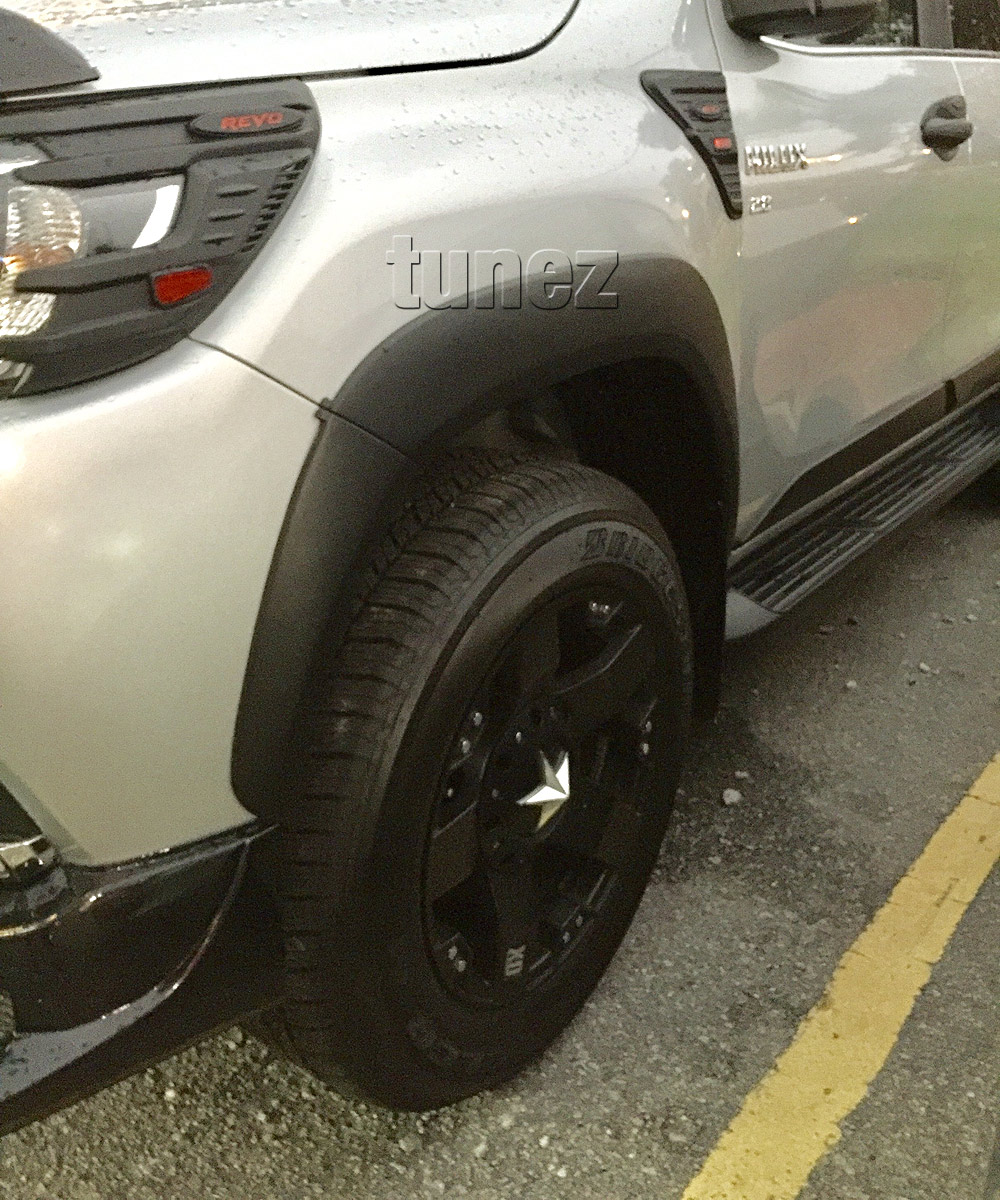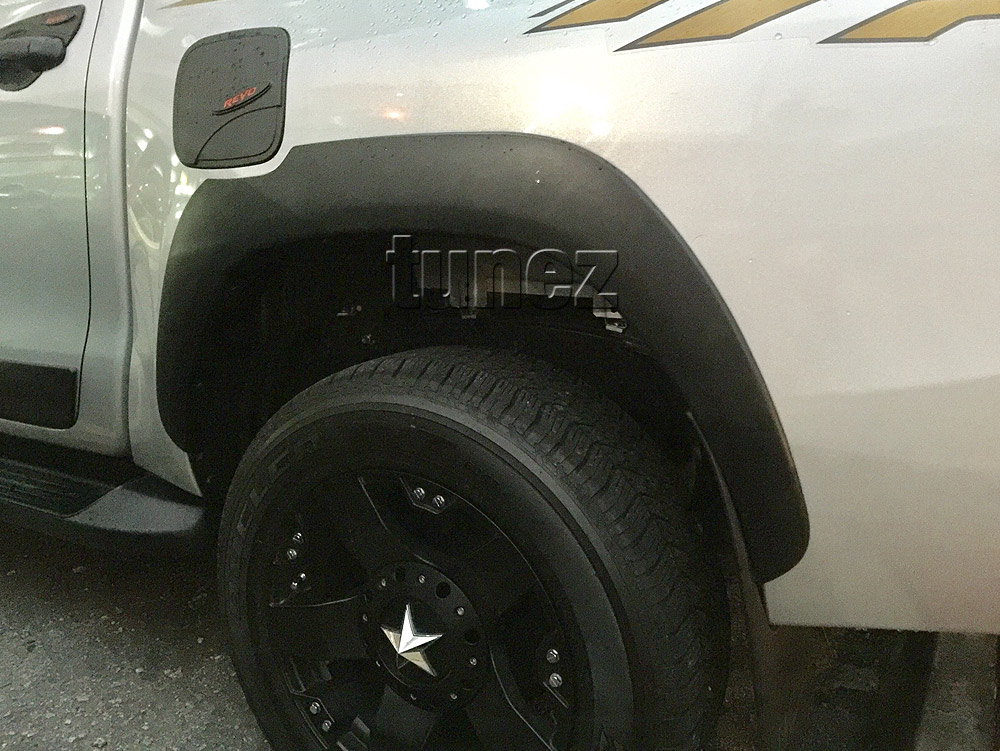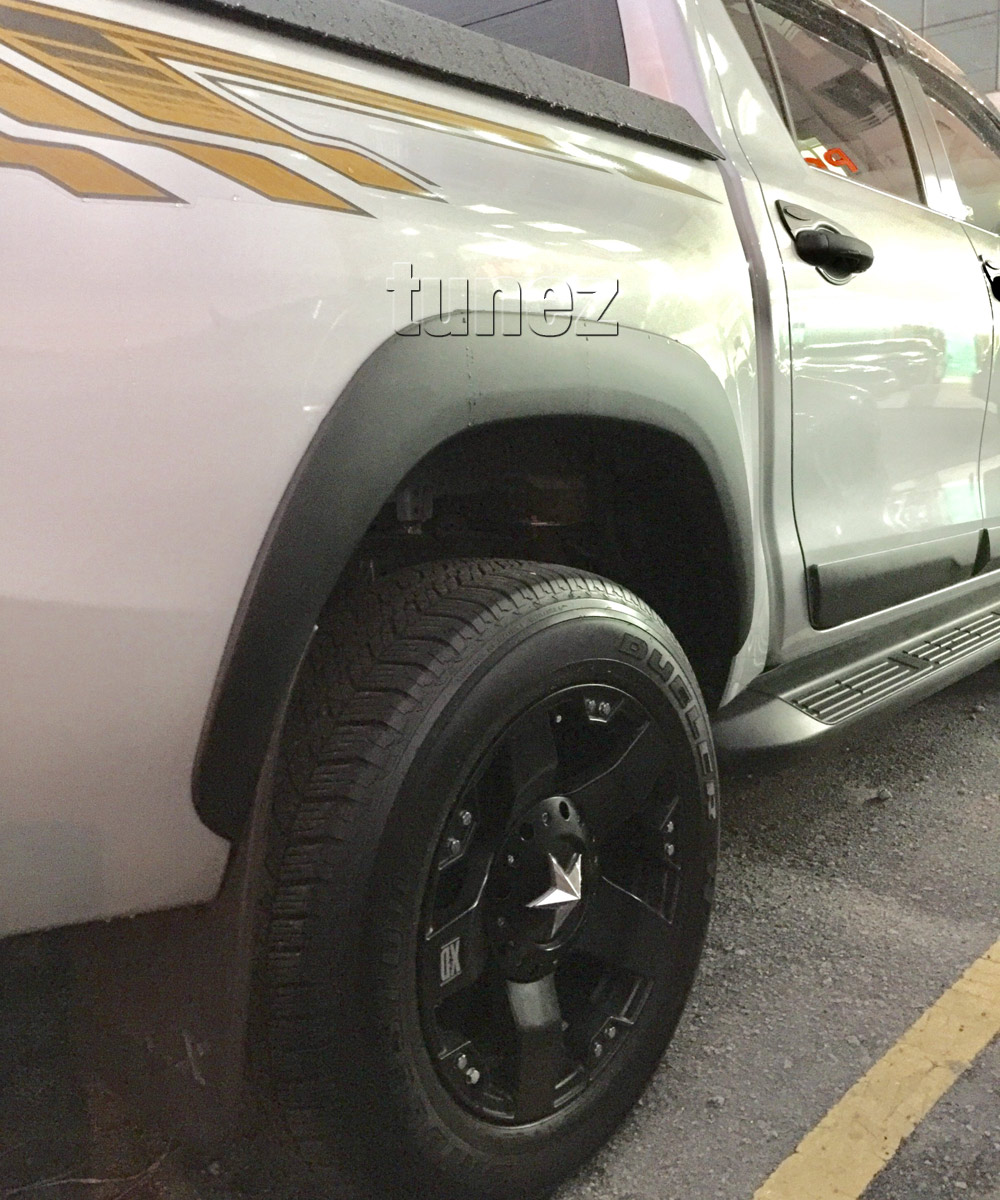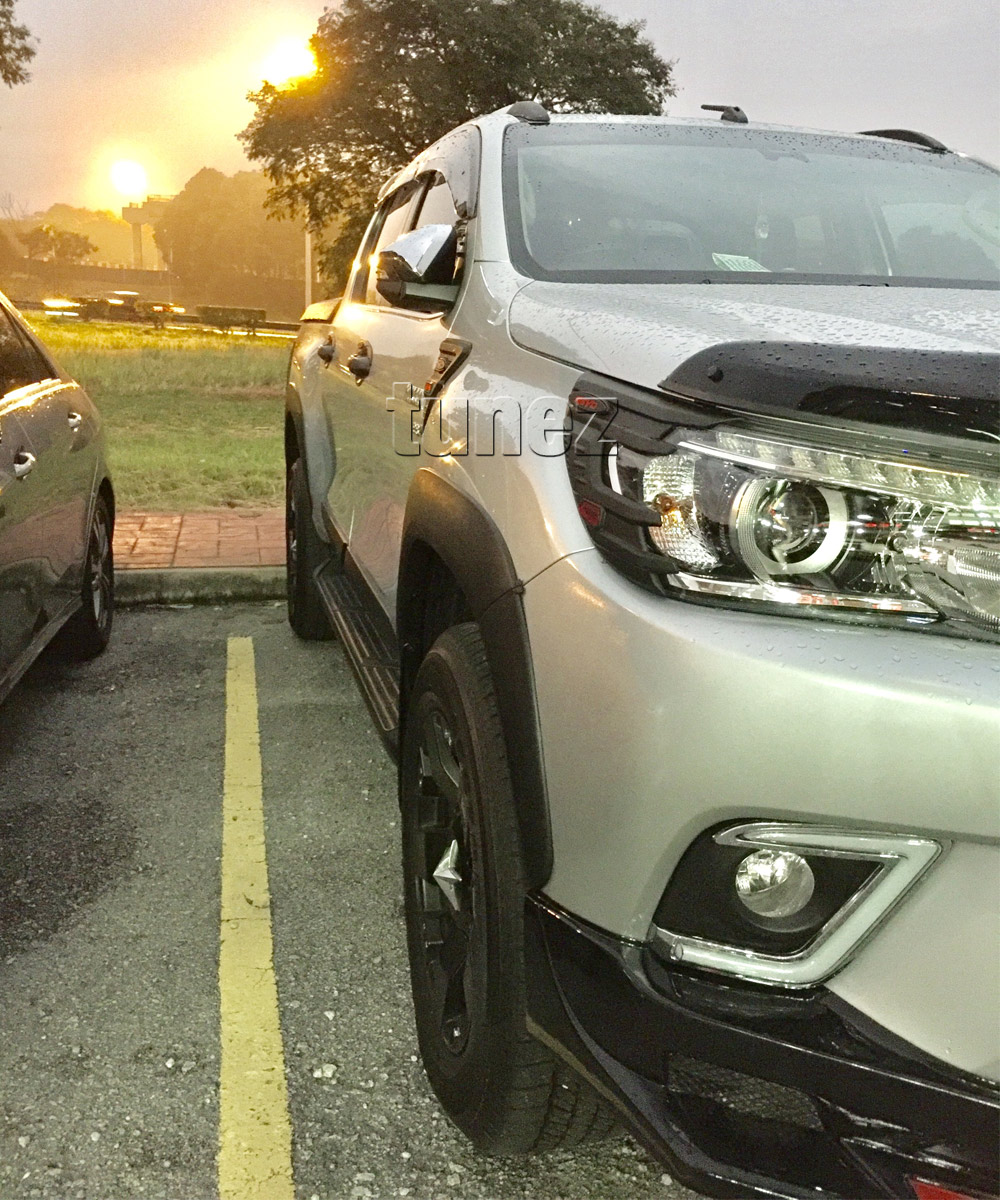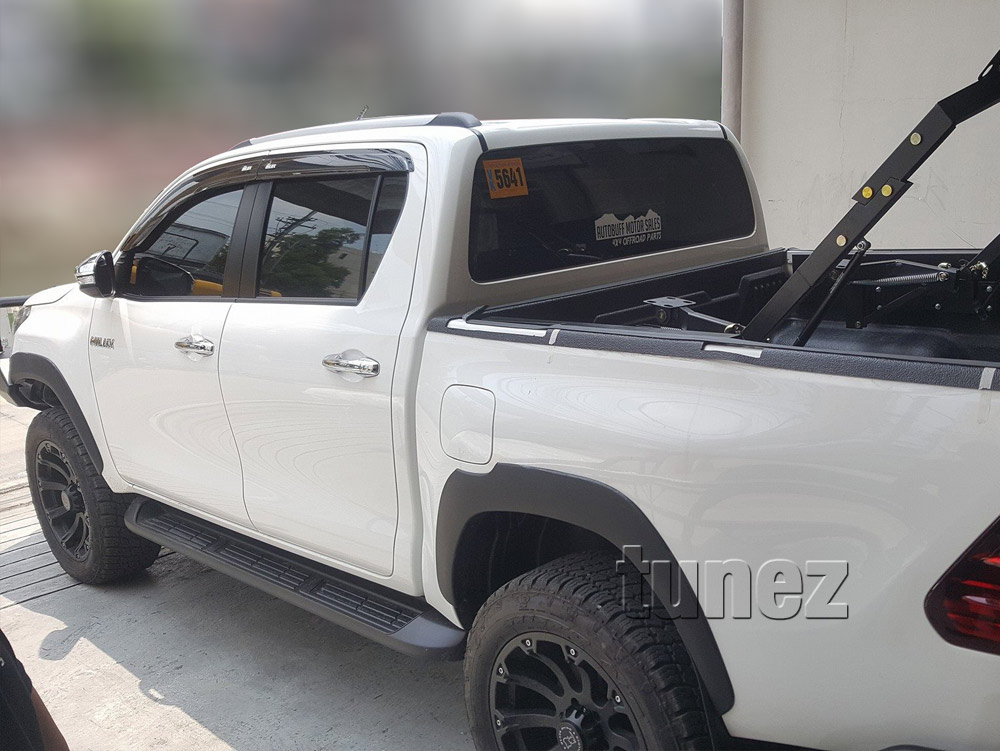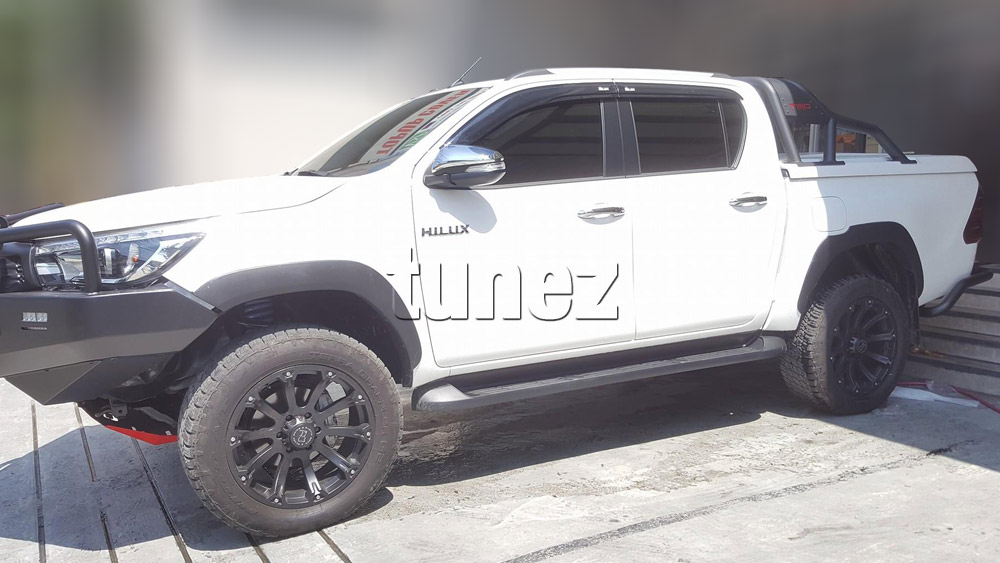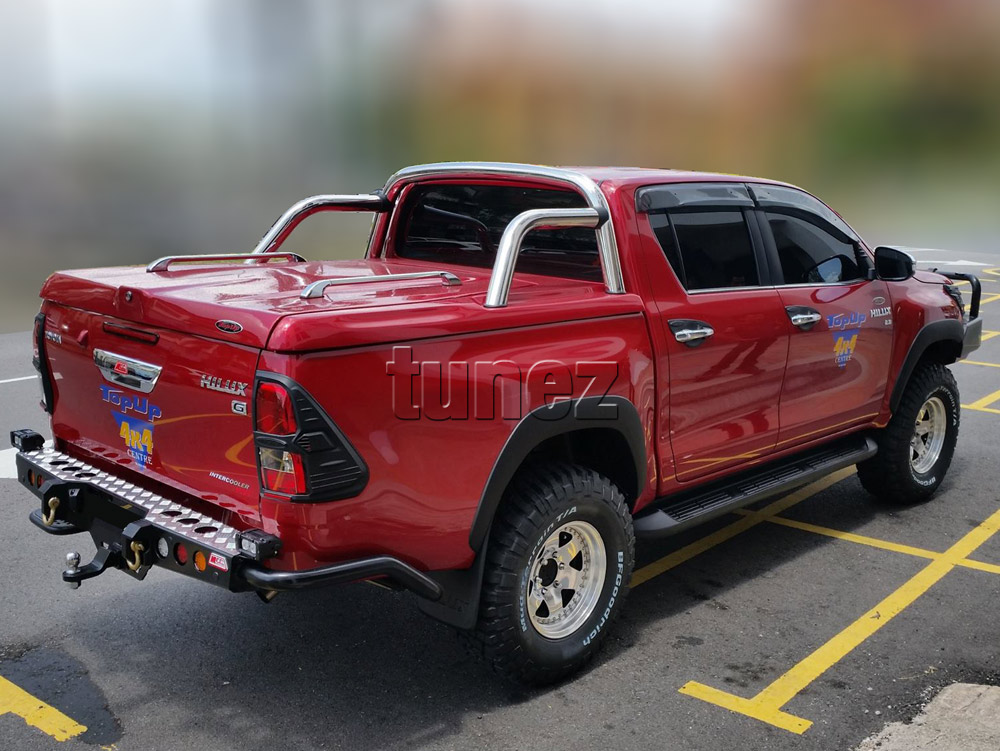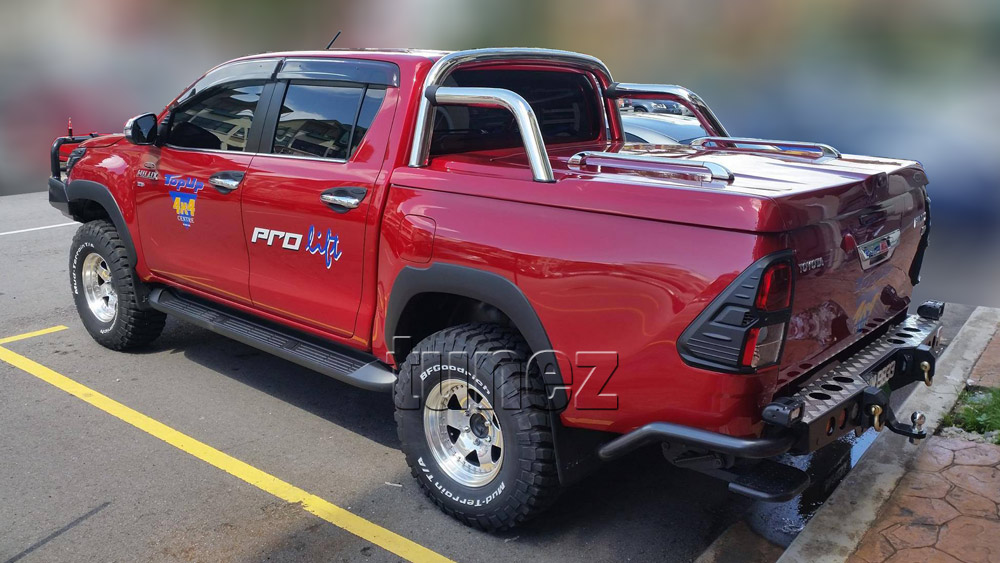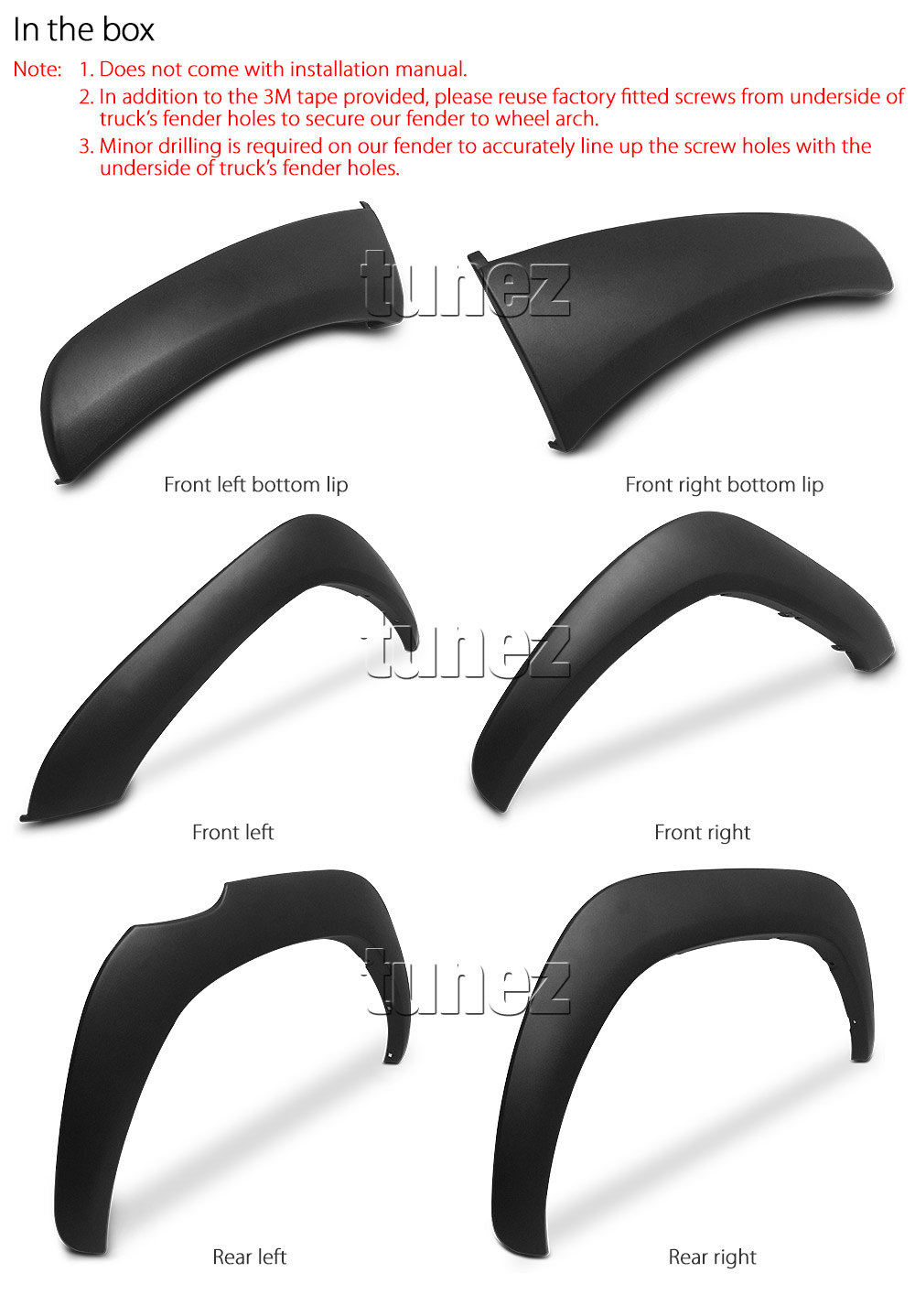 This set of fender is designed for Toyota Hilux 8th Generation (Year 2015-Present), SR SR5 Hi-Rider Workmate.

Make your truck stand out from the crowd with this rugged and menacing looking fenders.
All buyers, kindly note:

• Does not come with installation manual.
• In addition to the 3M tape provided, please reuse factory fitted screws from underside of truck's fender holes to secure our fender to wheel arch.

• Minor drilling is required on our fender to accurately line up the screw holes with the underside of truck's fender holes.
Compatibility
Make and model

Toyota Hilux 8th Generation (Year 2015-Present)

Badge

SR
SR Hi-Rider
SR5
SR5 Hi-Rider
Workmate
Hardware
Material

- Made from durable ABS plastic
- Weatherproof
- 3M double sided tape provided

Colour

Matte black