10" Android MP3 Car Player For Honda CRV CR-V RM 2012-2016 Stereo Radio Fascia
Brand: TUNEZ
Product Code: HCRV26AND-S
Availability: In stock
Have a question?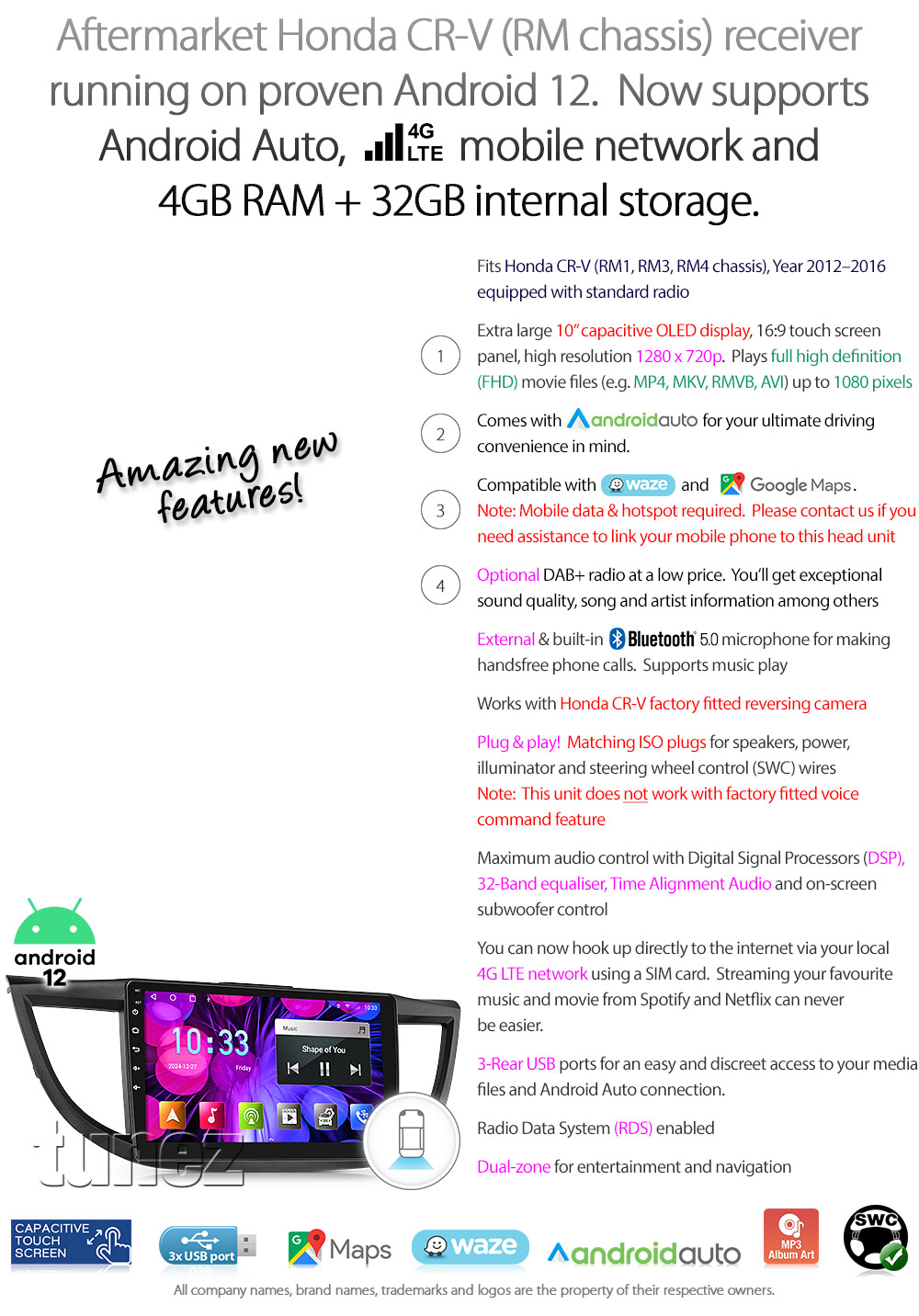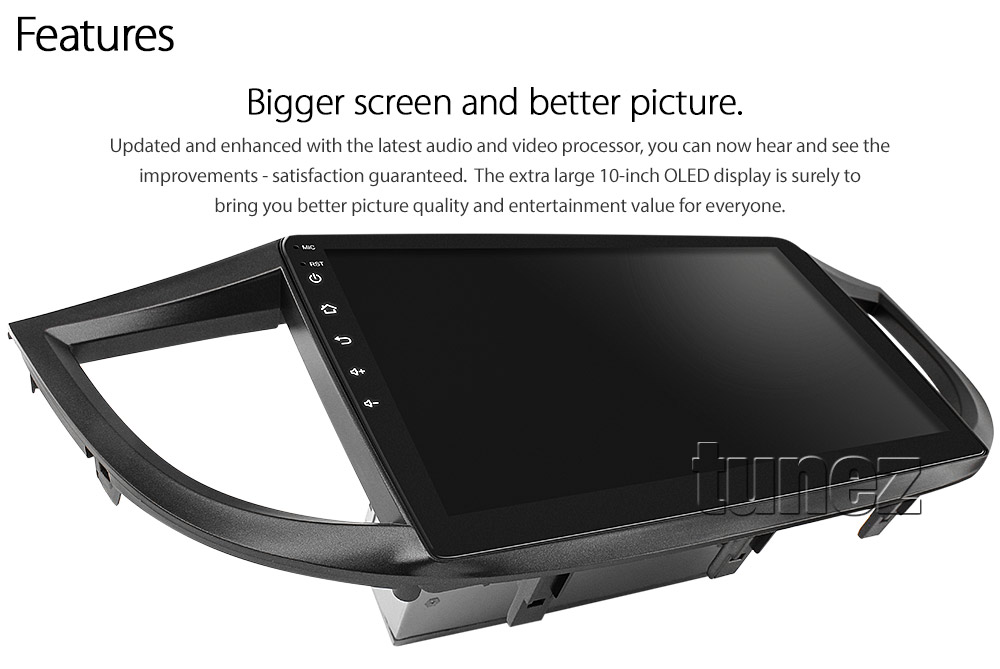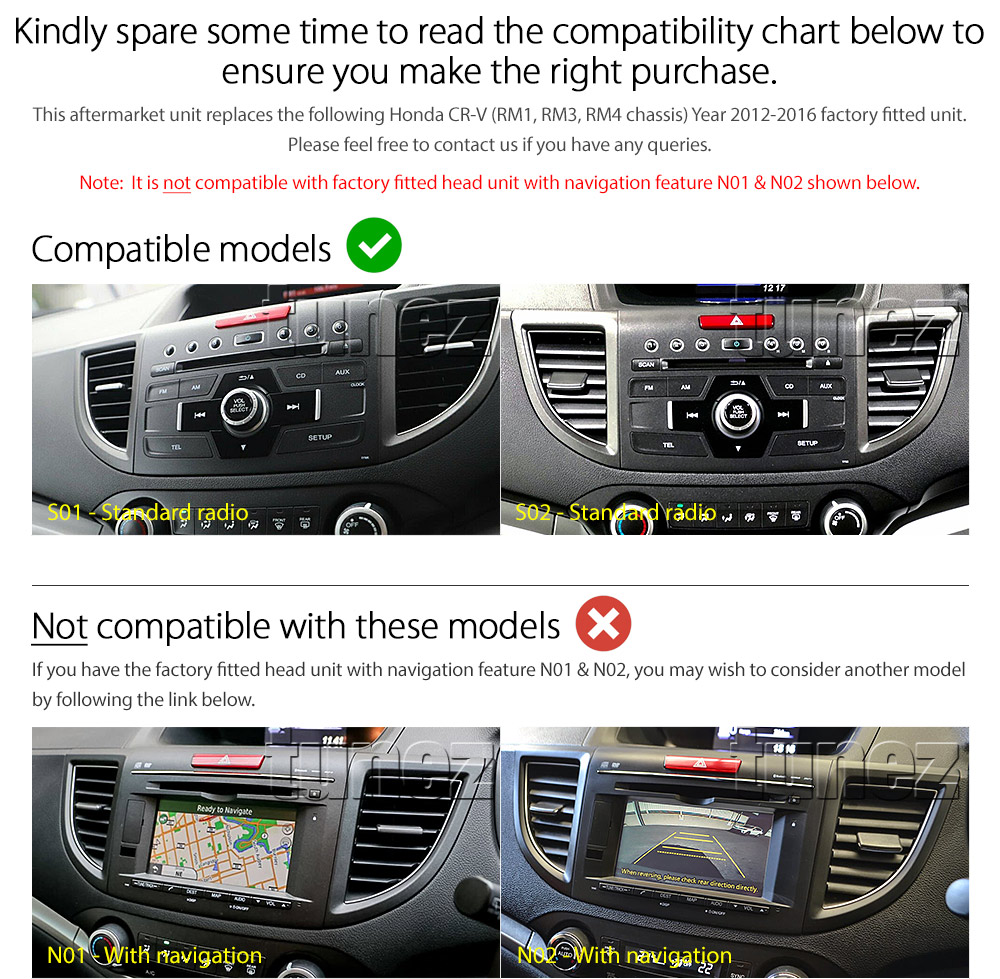 To fit N01 & N02, please follow the link here:
https://www.ebay.com.au/itm/283623405401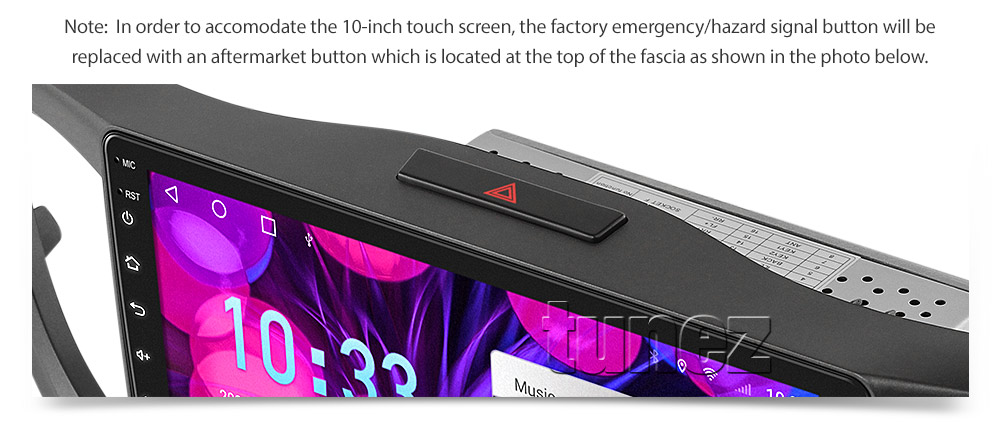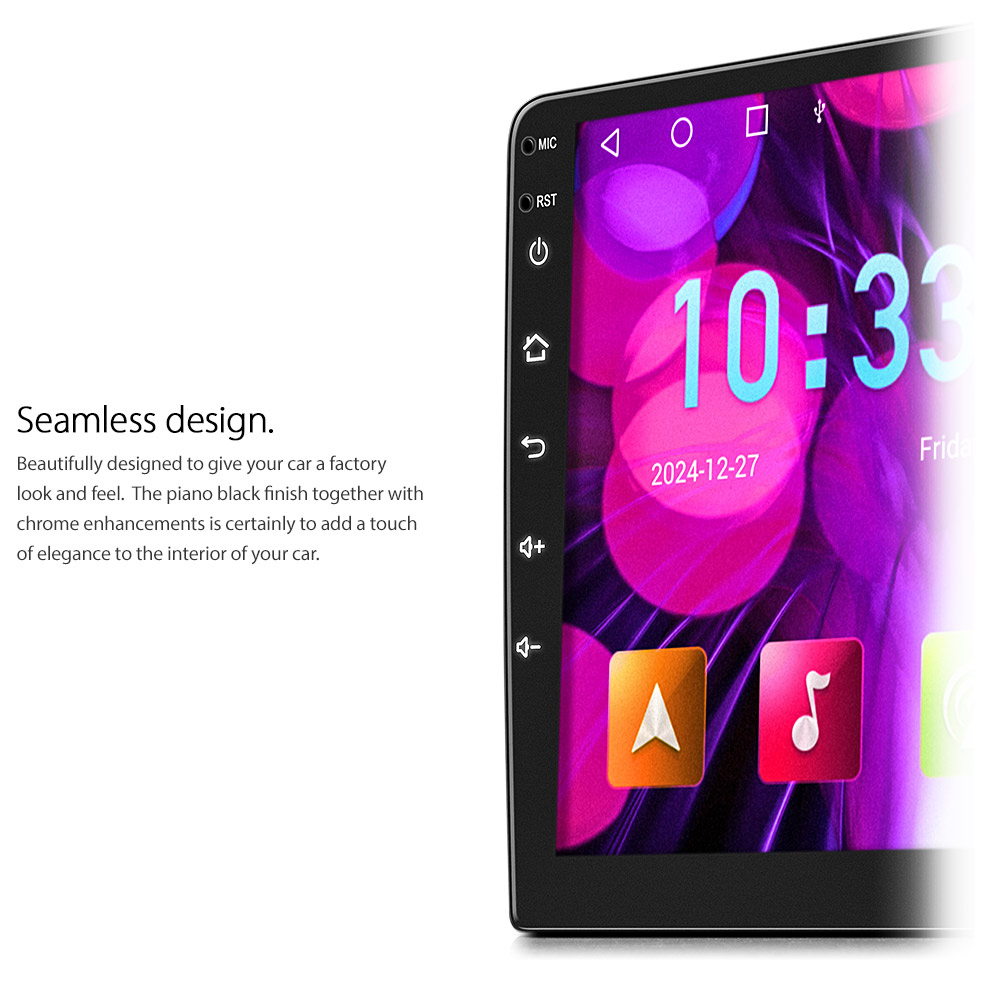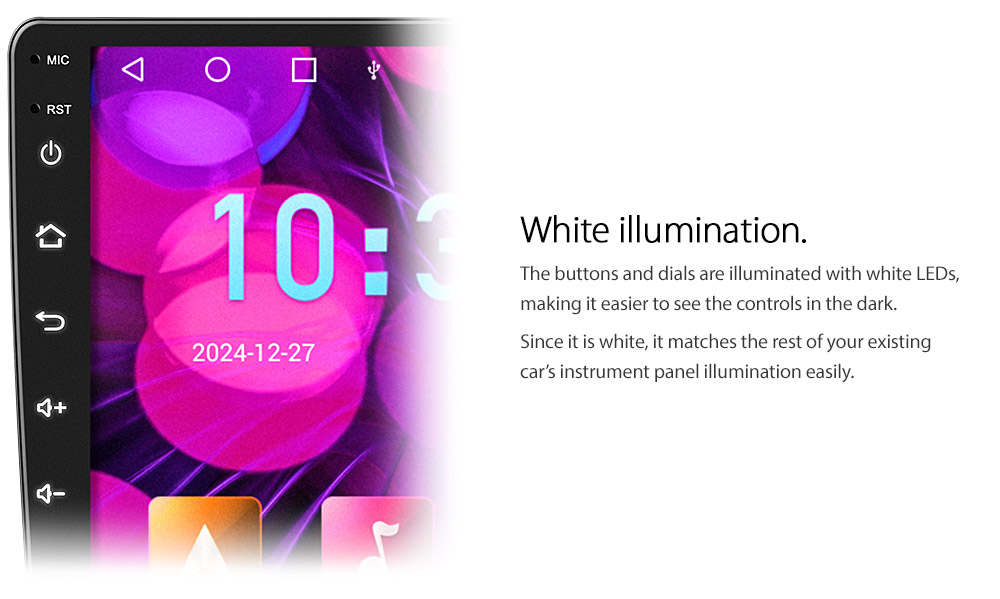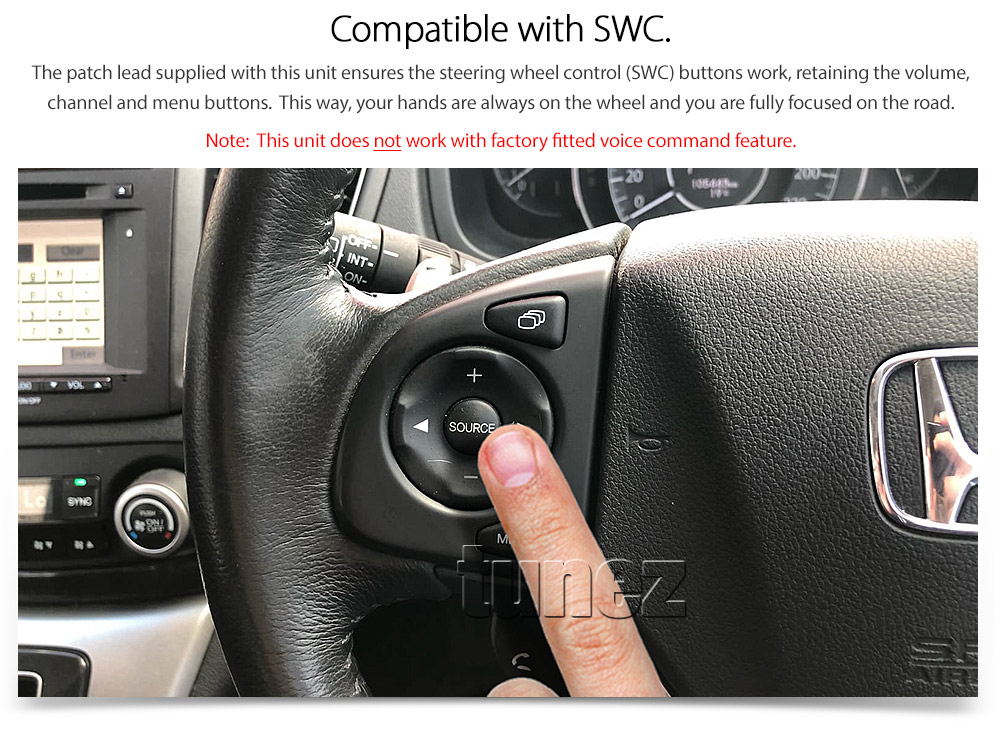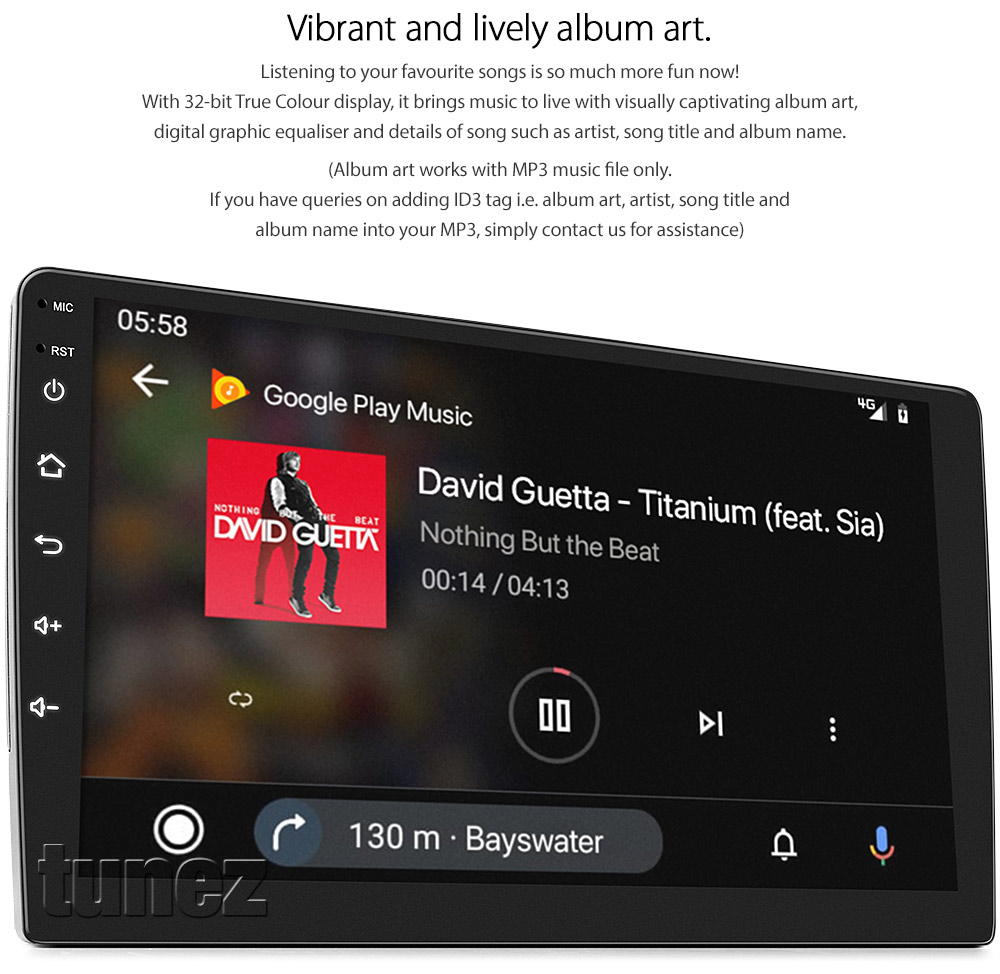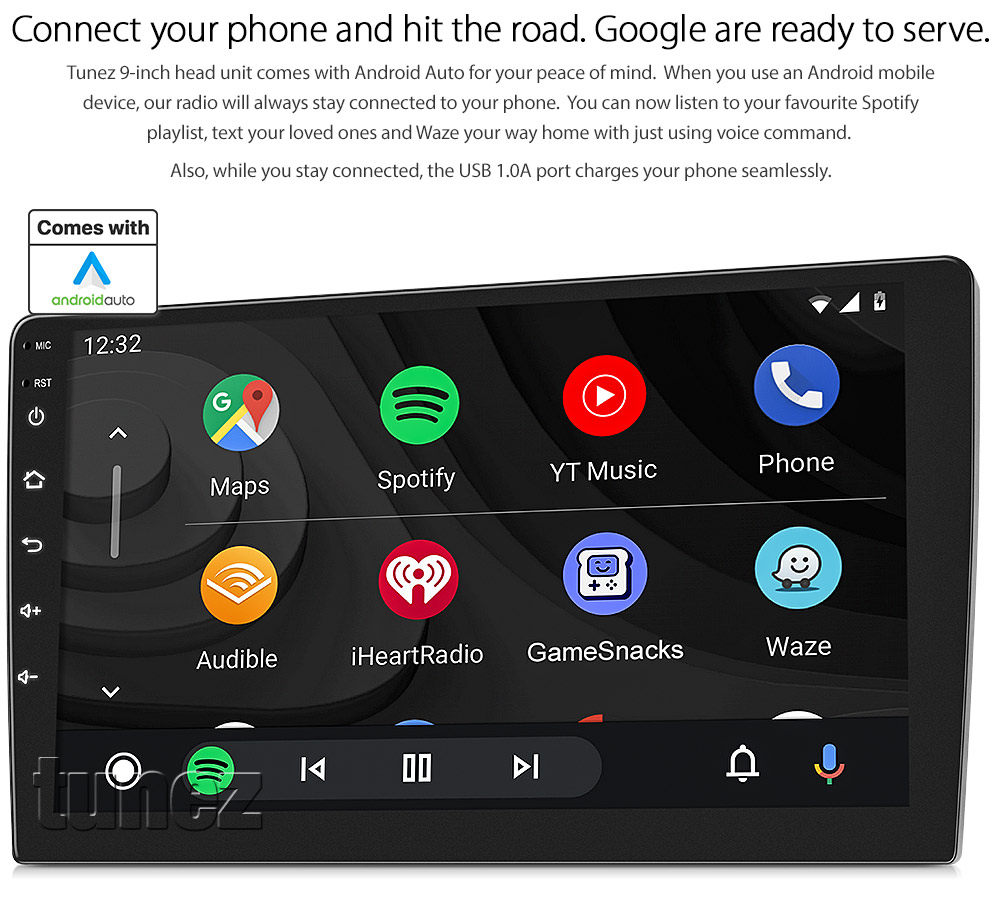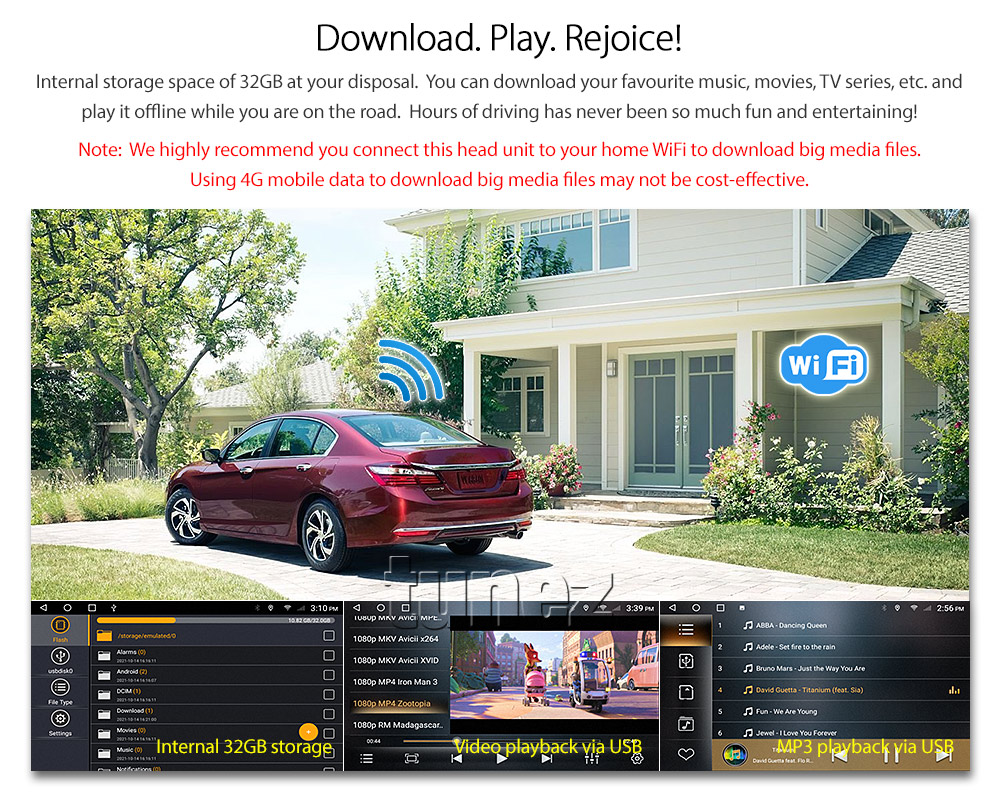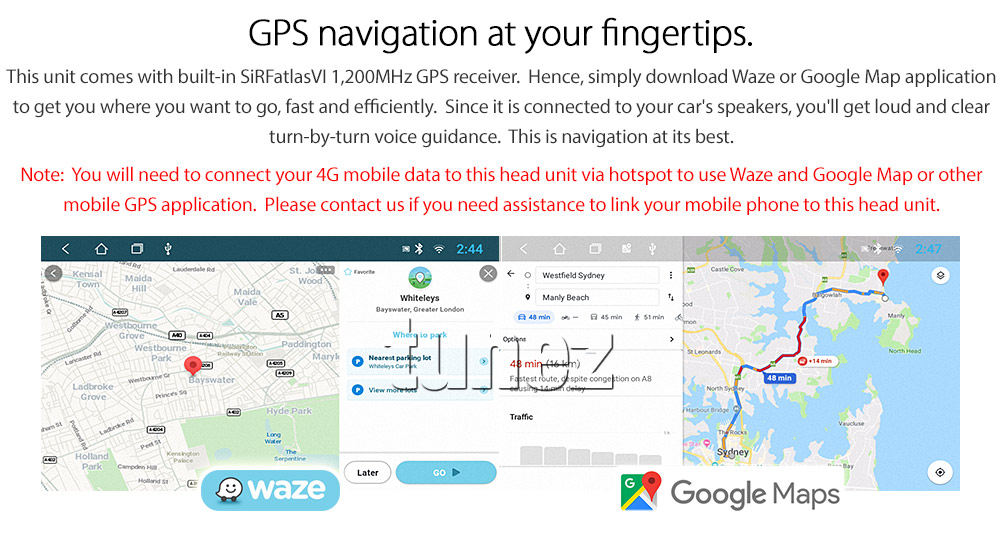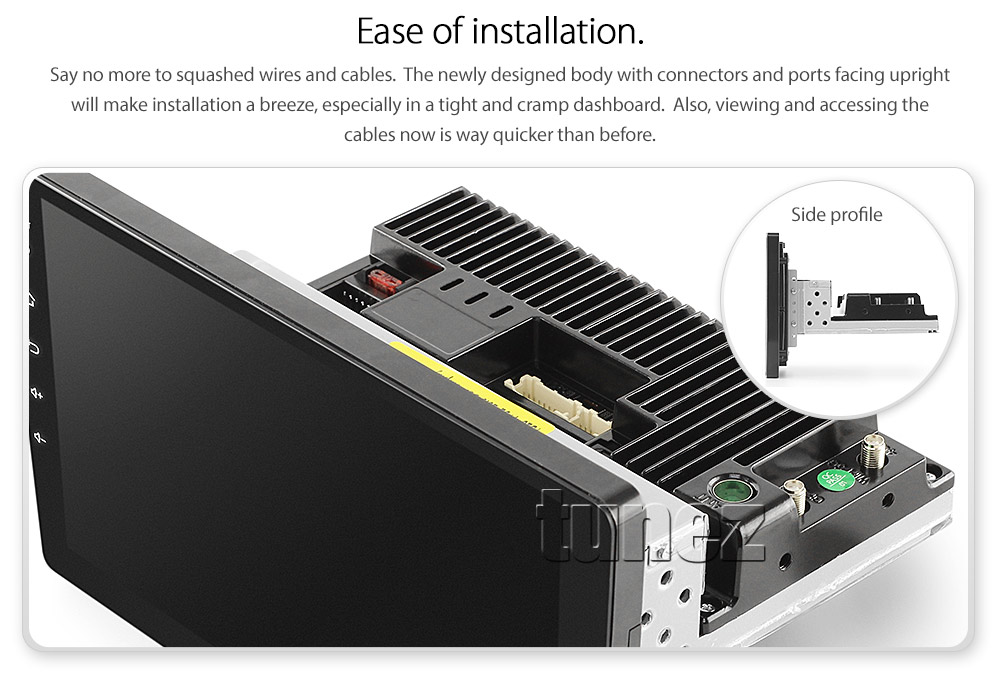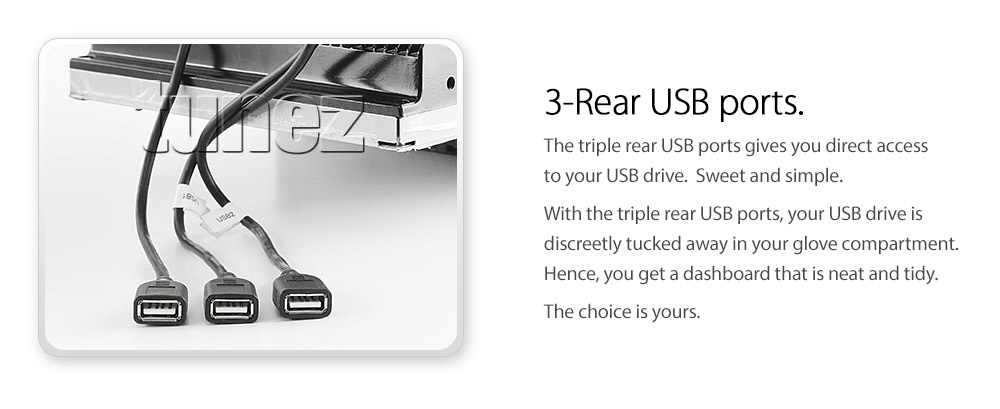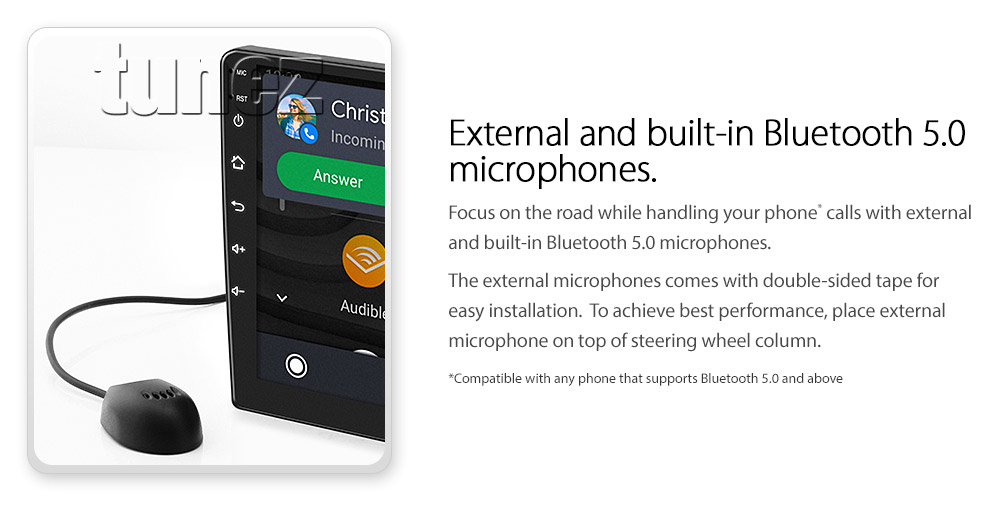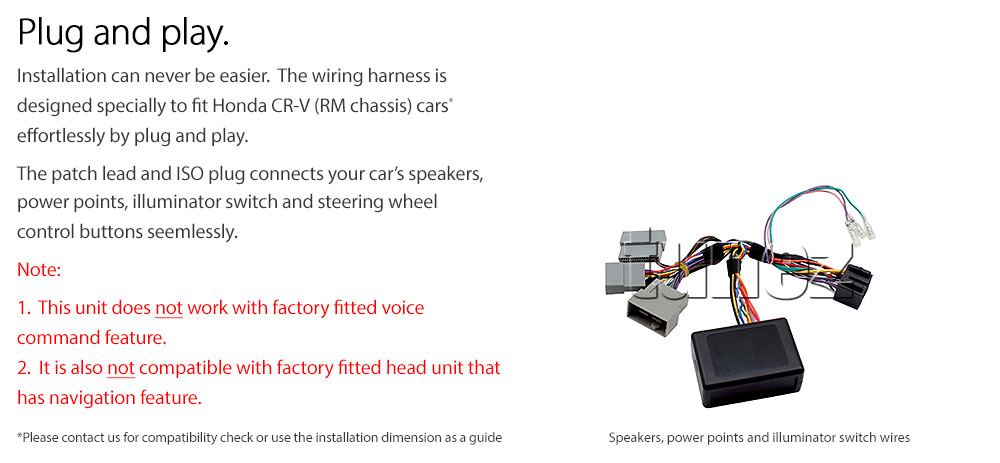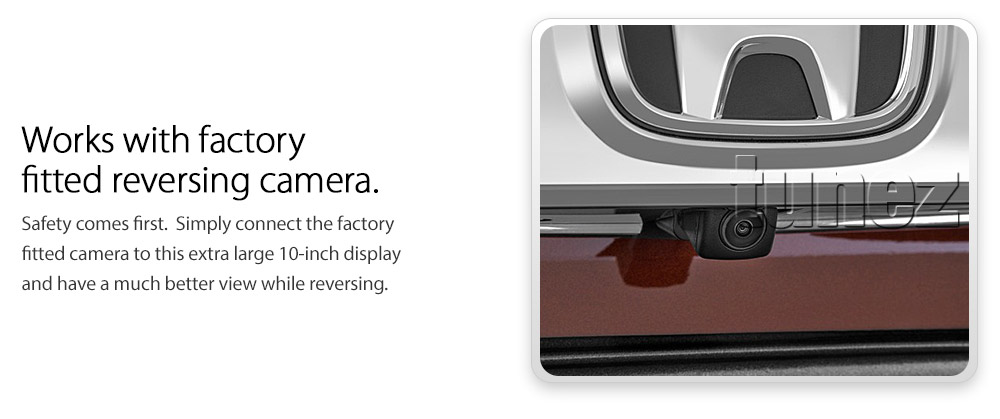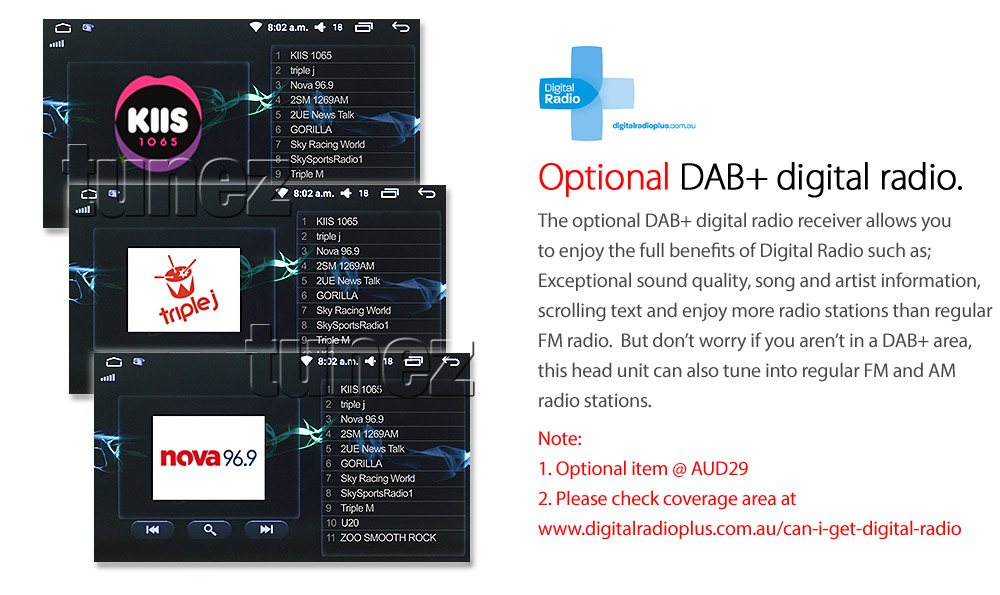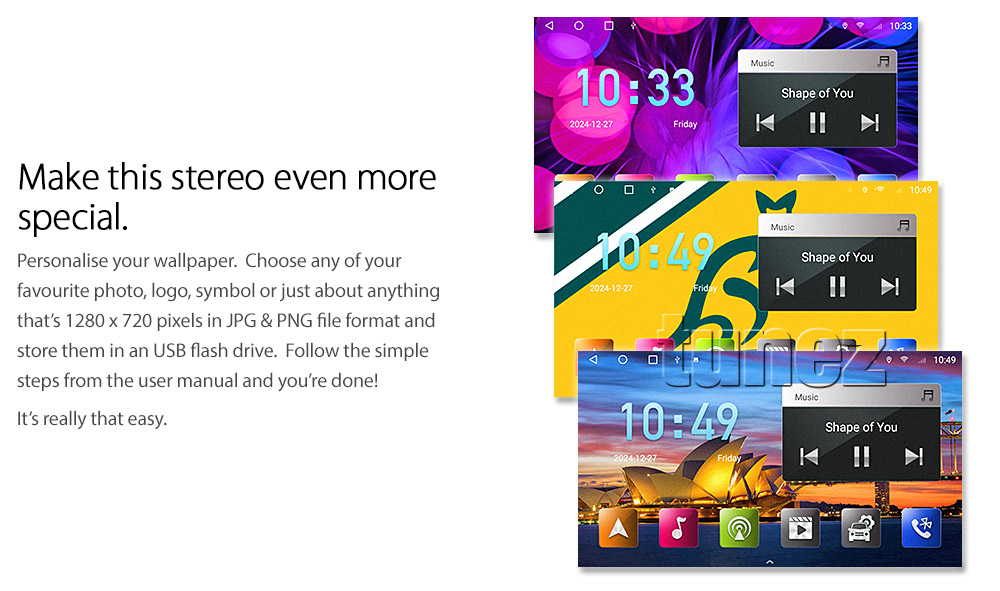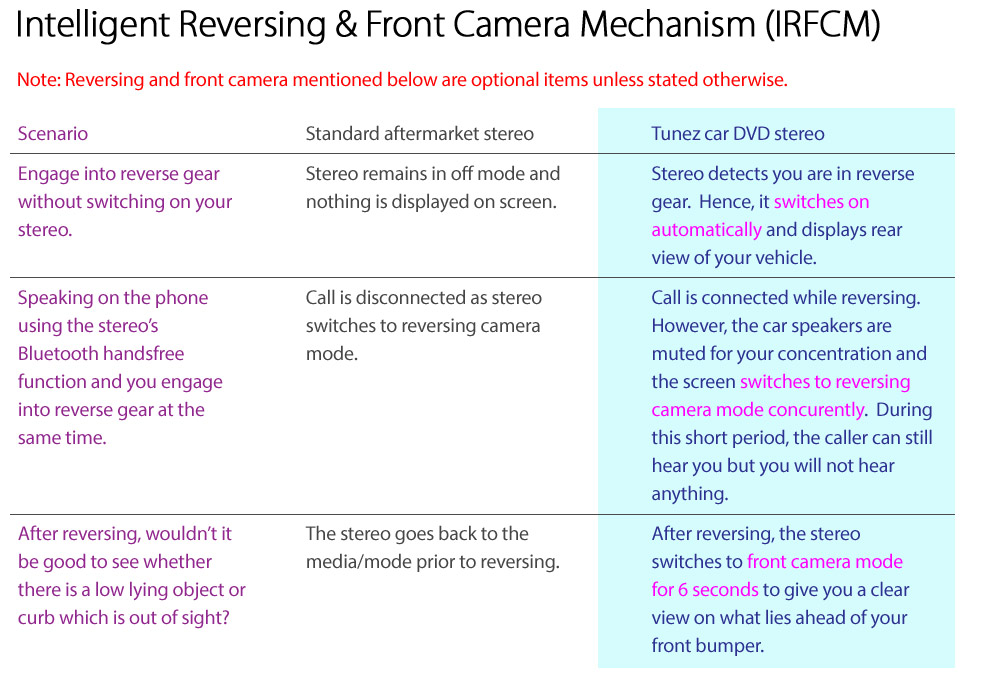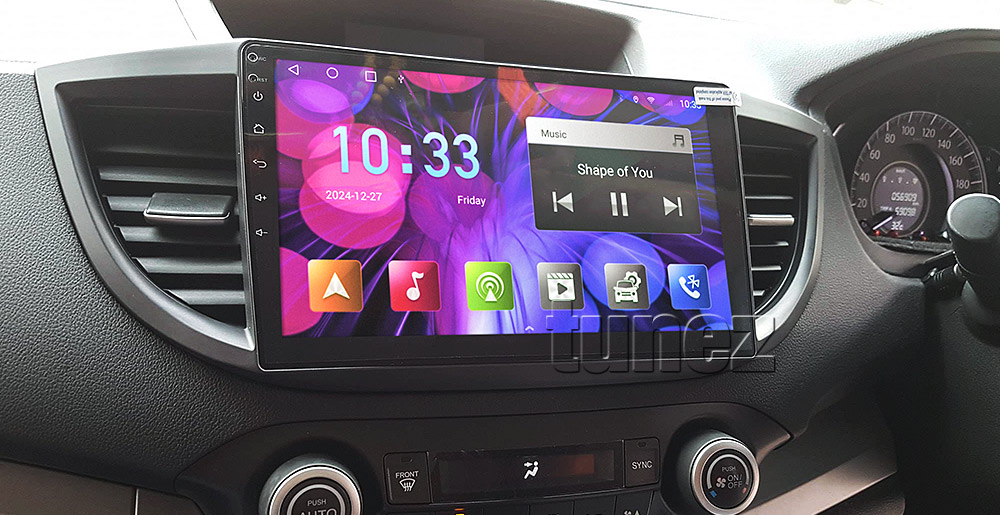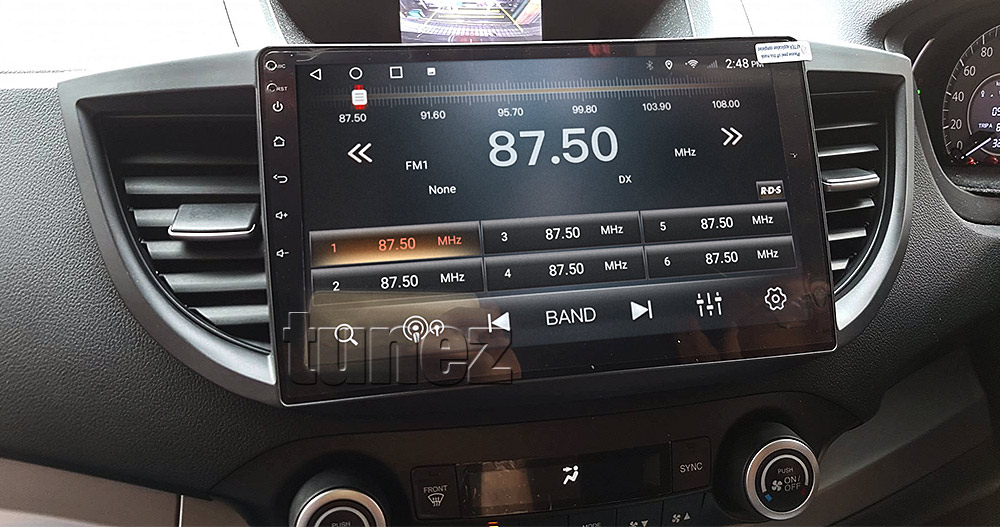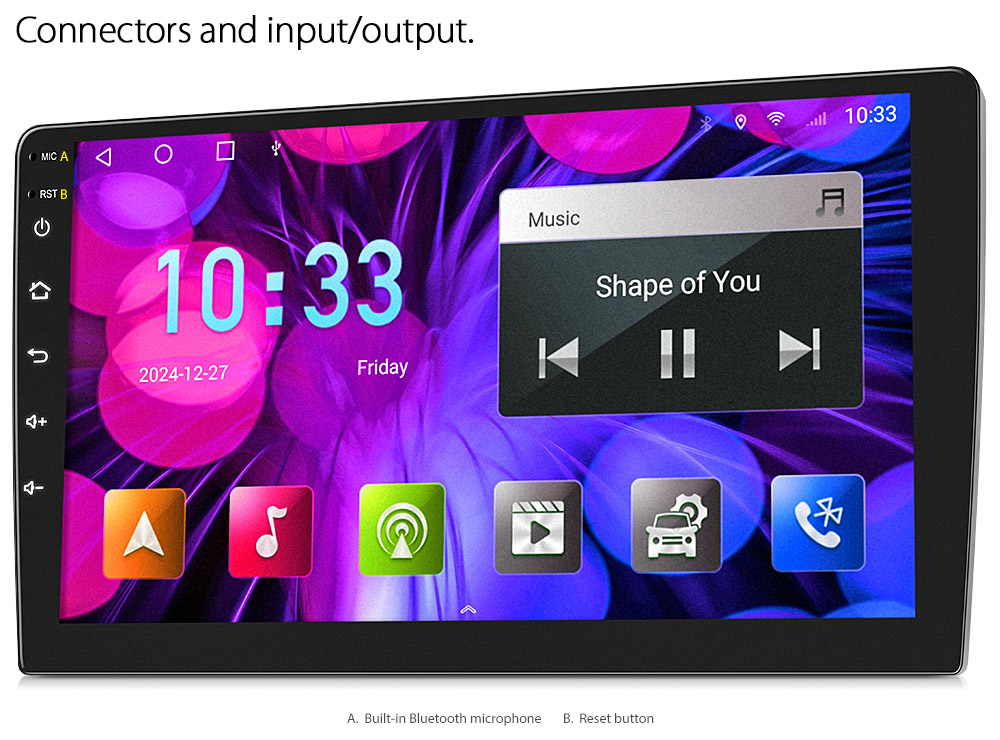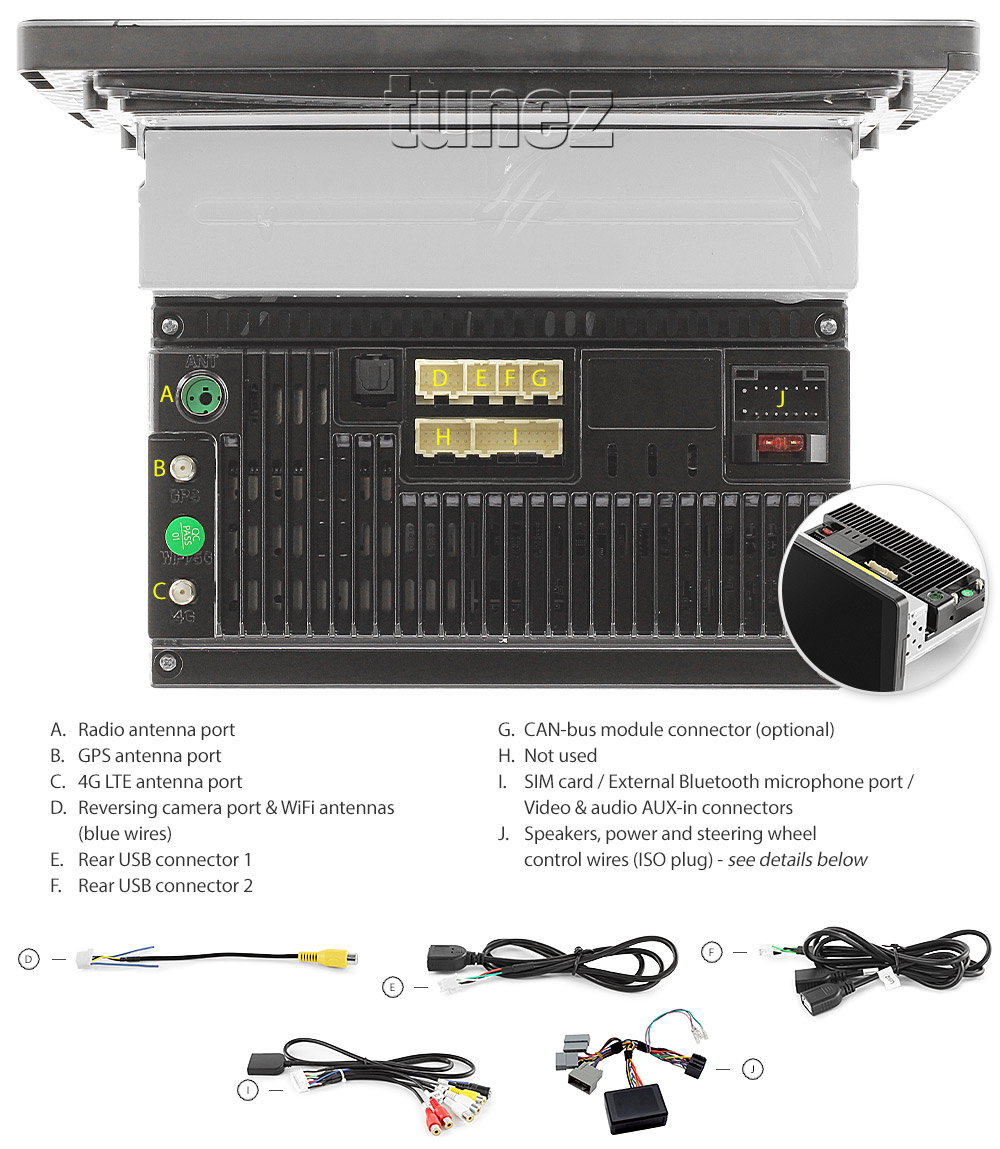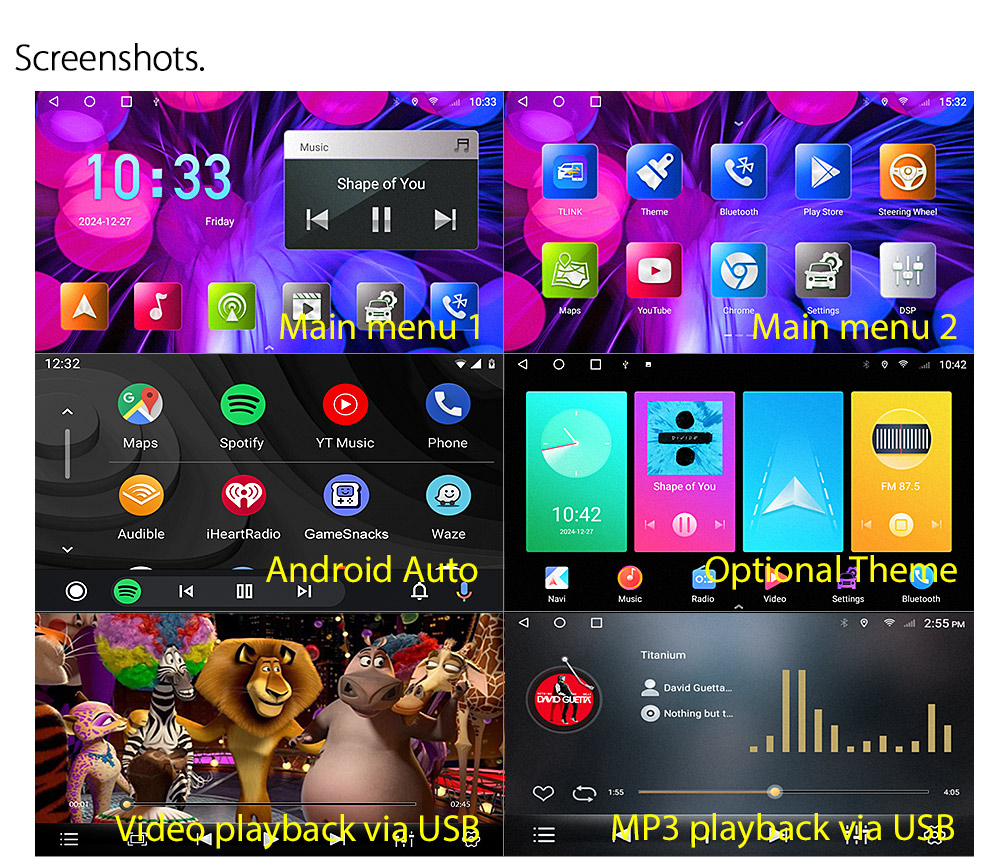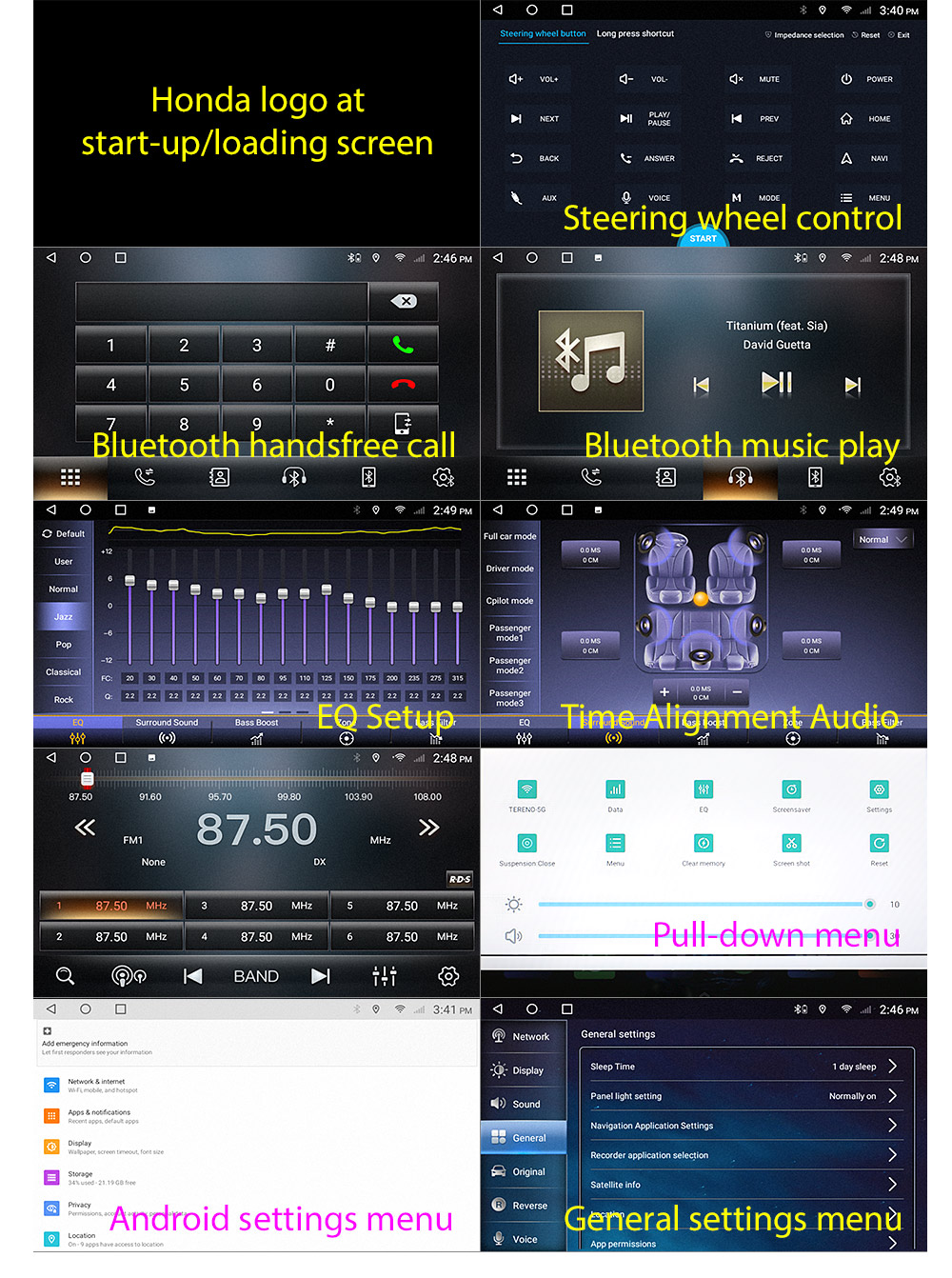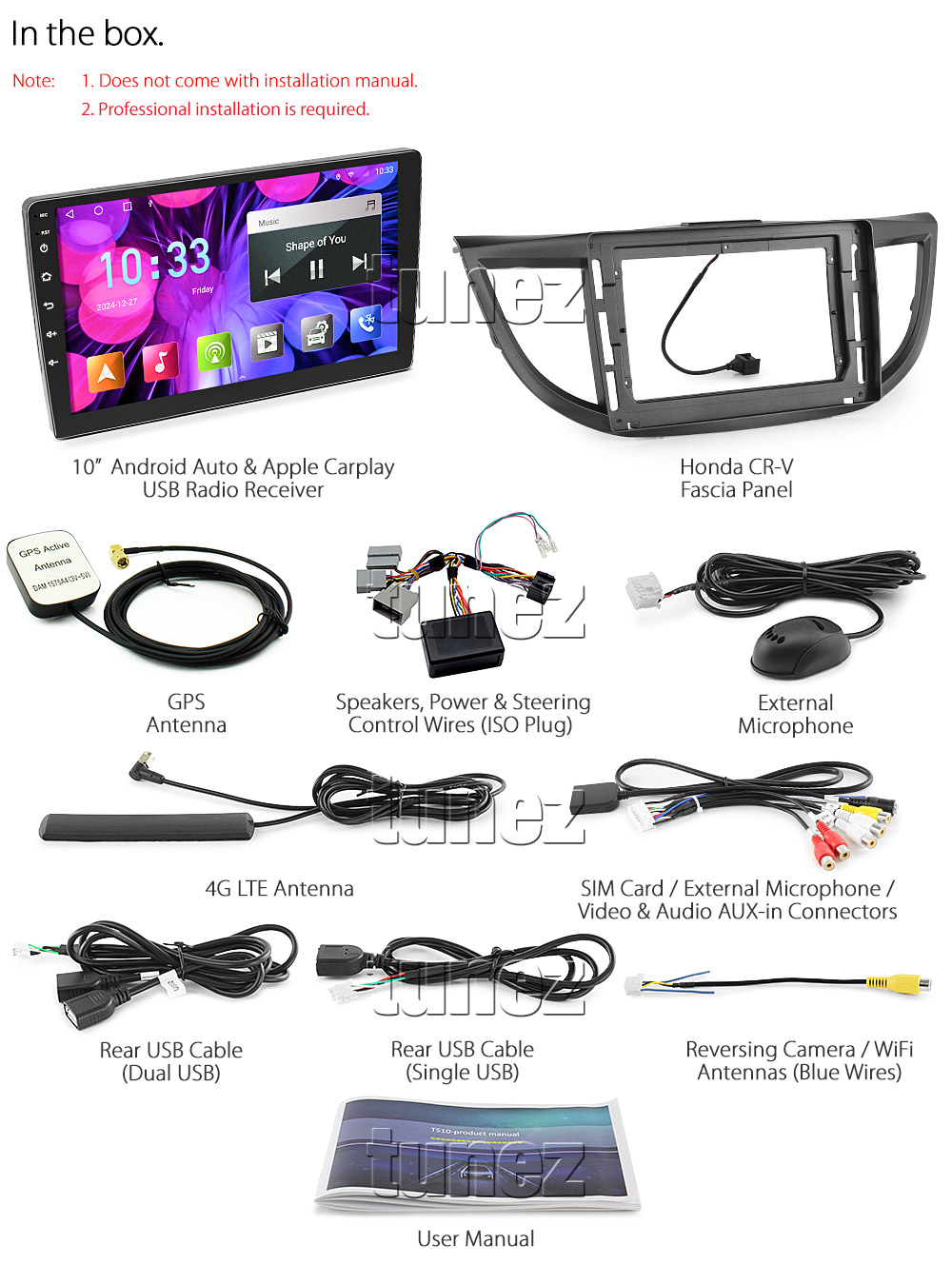 Newly released aftermarket Honda CR-V (Year 2012-2016, RM1, RM3, RM4 chassis, 4th generation) extra large 10-inch capacitive OLED touch screen display car multimedia radio receiver powered by proven Android 10 operating system.

Plug & Play feature with matching wiring harness and ISO plugs. No need to splice your factory fitted wires!

Matching fascia kit for a factory fitted look and feel!

All buyers, kindly note:
•
Send us a message or e-mail of your vehicle's model, year manufactured and badge/series for compatibility and fitting check.
• Please ask installer to bench test head unit to ensure it is in working condition before installation.

Car specifications and technical guidance
Matching ISO plugs

- The Plug & Play feature connects the ACC, battery, ground, illuminator, speakers and steering wheel control wires to your Honda CR-V ISO plug directly
- No need to splice your factory fitted wires

Steering wheel control

- The Plug & Play wiring harness connects audio steering wheel control wires to your Honda CR-V ISO plug directly
- You are required to perform steering wheel control learning procedure via 'Settings' menu in order to map factory steering wheel control buttons to the head unit
- Please follow the simple on-screen learning procedure or refer to the the YouTube video guide below:
https://youtu.be/O34gzkP1zPQ

Reversing camera feature

Works with Honda CR-V factory fitted reversing camera

Factory fitted head unit
Please ensure you have selected the correct aftermarket head unit to replace your factory fitted radio


If you are unsure how the factory fitted unit looks like, please refer to the compatibility chart at the top section of this ad

Voice command

Note: Does not work with factory fitted Voice Command button and feature

Fascia kit

- Designed for Honda CR-V (Year 2012-2016, RM1, RM3, RM4 chassis, 4th generation)
- Minor modification to the dash is required for a flush fitting
- Black colour only

Android specifications
Software

- Android 10
- Proven and stable operating system

Central processing system (CPU)

- 1.8GHz ARM Cortex
- 8 (Octa) core processors

Assembler

- MediaTek
- MiraVision technology

Random Access Memory (RAM)

Samsung 4GB LPDDR4 RAM
- 3X faster route calculation !!!
- No more lagging and out of memory problem when running Text-To-Speech (TTS) files !!!
- Spoken street name with truly natural human voice !!!
- Smoother 3D image rendering !!!

Internal storage

26GB of free space for your music and video files

Android Auto requirement
Software version

- An Android phone running Android 5.0 and up with a data plan
- For best performance, we recommend Android 6.0 and above
- You can check your phone's software version by looking at the About Device section under Settings
Note: Does NOT connect wirelessly to head unit. Please use high-quality USB cable.

USB cable

- Not all USB cables will work with head unit
- If you're having trouble connecting to Android Auto try using a high-quality USB cable

Here are some tips to finding the best USB cable for Android Auto:
- Use a cable that is under 1.5 meter (5-feet) long and avoid using cable extensions
- Make sure your cable has the USB icon
- If Android Auto used to work properly and no longer does, replacing your USB cable will likely fix this

Media
Compatible media

Video format: MP4 / MKV / RMVB / AVI / DIVX / FLV / MPG
Audio format: MP3 / AAC / WMA / WAV / FLAC / MKA

Reminder

Does NOT come with CD player and SD card reader

Touch screen

Capacitive touch

Display

- Extra large 10-inch OLED touch screen display
- 16:9 aspect ratio
- User friendly menu for ease of navigation
- 2 stage monitor dimming control function
- Automatically dims monitor when headlights are turned on
- Monitor 'Sleep' function, turns off monitor anytime you wish

OLED screen

- 32-bit True Colour
- 1280 x 720 pixels gives you sharp and crisp display
- Plays full high definition (FHD) movie files (e.g. MP4, MKV, RMVB, AVI) up to 1280 pixels via USB reader
- Contrast ratio 5,000:1
- Brightness 600cd/m2

Analogue radio tuner

- FM/AM tuner with Radio Data System (RDS)
- 30 present channels (18 FM & 12 AM)
- FM/AM frequencies menu option for all region

Digital radio tuner (Optional)

Major benefits of optional DAB+ digital radio receiver:
- Exceptional sound quality
- Song & artist information
- Tuning by station name
- Scrolling text
- More radio stations than regular FM radio

But don't worry if you aren't in a DAB+ area, this head unit can also tune into regular FM and AM radio stations.

Note:
- Optional @ AU $29
- Please check coverage area at www.digitalradioplus.com.au/can-i-get-digital-radio

Bluetooth
System

- Supports Bluetooth 5.0 and below
- Comes with Enhanced Data Rate (EDR)
- High quality Bluetooth receiver

Handsfree
feature

Make and receive phone calls using Bluetooth receiver

Microphone

- Equipped with 2 microphones
- External microphone with double-sided tape. For best performance, place external microphone on steering wheel column
- Built-in microphone in head unit

Music player

- Wirelessly stream music to the stereo using your mobile phone that supports A2DP for e.g. all iPhone models
- Remotely control your mobile phone using the stereo's on-screen button i.e. play, next song, previous song and stop

Systems and controls
Static wallpaper

- Comes with 4 attractive preset wallpapers
- Alternatively, add a personalised wallpaper to your new stereo
- Choose your favourite pet photo, car logo, symbol or just about anything

Live wallpaper

- Supports interactive live wallpaper
- You can download live wallpaper from Google Play Store

Audio and video settings

- Time Alignment audio settings
- Subwoofer control settings
- Built-in 16-band graphic equaliser for better audio control
- Preset EQ settings (Classic, Jazz, Pop, Rock and Custom settings)
- Fader, balance, subwoofer, loud settings
- Adjustable video display (Brightness, colour and contrast settings)
- Language (English only)

Reversing camera feature

- Intelligent Reversing & Manual Front Camera Mechanism (IRMFCM)*
- For e.g. upon detecting car in reverse gear, head unit automatically power up and goes into parking/reverse camera view mode
- For more features, kindly refer to IRMFCM features description mentioned earlier in this ad
- * Note: Works with Tunez optional reversing camera; for details, view optional items at the bottom of this ad

Other controls

- Amplifier remote turn on control (REM)
- Power antenna control
- Built-in RGB imaging for auto video adjustment
- Eco friendly and low power consumption model

Connectors and hardware
Audio and visual (RCA)

- 5 x Pre-out (Front right, front left, rear right, rear left and subwoofer)
- 2 x Video output (optional, via USB port)
- 1 x Parking/reversing camera input
- 1 x Front camera input
- 1 x Video input
- 2 x Audio input (Right and left)

Body design

- Newly designed body with connectors/ports face upright
- This will ease installation especially in a tight area or cramp dashboard

Cooling mechanism

Highly conductive rear heat sink keeps the unit cool

Sound system

Built-in high fidelity amplifier with maximum power output 45W x 4 (4 Ohm)

Accessories

- Honda CR-V fascia kit and matching wiring harness (ISO plugs)
- 4G LTE antenna (2-meter)
- GPS antenna (3-meter)
- External Bluetooth microphone (2-meter)
- Rear USB connectors (2 ports, 1-meter each)